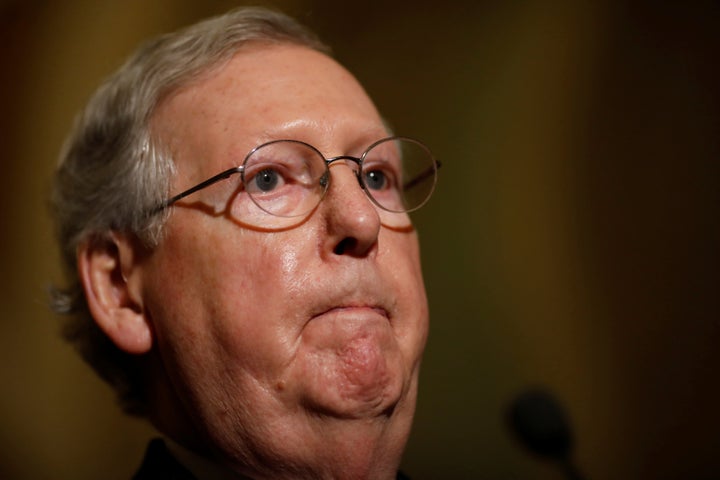 Senators voted 52-46 along party lines to make David Zatezalo the assistant secretary for mine safety and health, a top position at the Labor Department. Zatezalo will be in charge of enforcing the same regulations that were broken by Rhino Resources, the company where he served as chief executive.
No Republicans voted against his confirmation.
Zatezalo fits a long-running pattern with the Trump administration, of nominees being chosen to run agencies that they previously stood across from. During his confirmation hearing last month, Zatezalo acknowledged the safety failures from when he was at Rhino, saying he wasn't "proud" of them and tried to deal with them at the time.
"I did not try to lawyer up and stop anything from happening," he told senators. "You know, if you haven't done your job, we should be big kids and deal with it as such."
Zatezalo started his career as a rank-and-file miner but worked his way up to the top of the industry. When he was the chief executive of Rhino, one of the company's mines was nearly placed on MSHA's dreaded "pattern of violations" list after a series of safety lapses. The list is typically reserved for the industry's worst offenders.
In 2011, Rhino was fined $44,500 after one of its mine foremen was killed in a wall collapse inside a West Virginia mine. Around the same time, MSHA accused one of Rhino's mines in Kentucky of trying to hamper safety inspections by MSHA officials.
After years of relatively tough enforcement from the Obama administration, coal operators will now have someone from their own ranks in charge of doling out citations and fines. MSHA's inspection and investigation work is done by career employees, not political appointees, but as MSHA's chief, Zatezalo will ultimately decide how aggressive the agency is in cracking down on unsafe mines.
Mine safety advocates previously told HuffPost that they are skeptical of regulators plucked from the industry but plan to give Zatezalo the benefit of the doubt.
In a phone interview with HuffPost in September, Zatezalo said his close relationships with coal operators shouldn't be a concern. "I don't agree with that," he said at the time. "People can say what they're going to say. Actions speak louder than words."
Mining deaths have been trending downward in recent years as the coal industry has shed jobs, but there's been an uptick in fatalities this year. Twelve U.S. miners were killed on the job through August, compared with eight over the same period the previous year. There has also been a resurgence of black lung disease in several pockets of Appalachia.
Zatezalo said during his confirmation hearing that he was concerned with the number of black lung cases. He said he didn't want to scale back regulations adopted in 2014 to decrease the amount of coal and silica dust in mines, which lead to black lung and the respiratory disease known as silicosis.
"I would not propose any reduction in the enforcement," he said. "I would not see that diminish in any way."
Popular in the Community