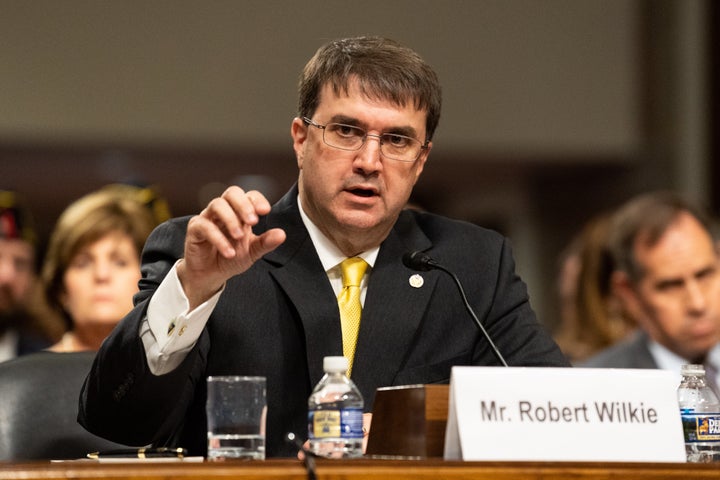 The Senate has confirmed Pentagon official Robert Wilkie to be secretary of Veterans Affairs.
The vote Monday was 86-9.
He'll lead the government's second-largest department, with 360,000 employees serving 9 million veterans. The department has been paralyzed by infighting over the role of private care for veterans.
Wilkie takes on the task of fulfilling President Donald Trump's promises to fire bad VA employees and steer more patients to the private sector. While pledging to "shake up complacency" at VA, the Air Force and Navy veteran has also assured Democrats he will not privatize the department and will keep VA health care "fully funded."
Trump selected Wilkie for the post in May after firing David Shulkin. Trump's initial replacement choice, White House doctor Ronny Jackson, withdrew after allegations of workplace misconduct surfaced.
Popular in the Community