The Senate Judiciary Committee held a hearing Tuesday on a rare bill in support of abortion rights that would block states from passing laws that chip away at women's access to abortion services.
Sen. Richard Blumenthal's (D-Conn.) bill, the Women's Health Protection Act, prohibits restrictions on abortion "that are more burdensome than those imposed on medically comparable procedures." The legislation would nullify mandatory waiting periods, mandatory ultrasounds and counseling before abortion; gestational limits on abortion before viability; requirements that abortion clinics become ambulatory surgical centers; and other state laws that abortion-rights supporters believe are designed to make it impossible for women to access a safe and legal medical procedure.
"This bill is about stopping laws that purport to be about health, when really they interfere with the doctor-patient relationship and have the very practical effect of harming women and their constitutionally protected rights," Blumenthal said at the hearing. "Our goal is to stop politicians from playing doctor."
In the past three years, states have enacted 205 new anti-abortion laws that have forced dozens of legal, state-regulated abortion clinics to go out of business. Texas, for example, had more than 40 abortion clinics in 2010, and is expected to have only six by the time all its new anti-abortion laws are enacted in September. Lack of access to safe abortion providers is already forcing women to resort to dangerous and illegal methods of self-induced abortion.
Opponents of legal abortion claim the procedure is dangerous for women and needs to be more heavily regulated. Sen. Chuck Grassley (R-Iowa), ranking member on the Judiciary Committee, said mandatory waiting periods and mandatory counseling laws that force women "to consider what they're about to do" are "very common sense."
Sen. Ted Cruz (R-Texas) said the legislation was "designed to force a radical view from Democrats in the Senate that abortion should be universally available, common, without limit, and paid for by the taxpayer."
"That is an extreme and radical view," he added. "It is a view shared by a tiny percentage of Americans. It is also a very real manifestation of a war on women."
"Not to my knowledge," said Dr. Willie Parker, an abortion provider in Alabama. Fetuses are usually considered viable at 22 to 24 weeks of gestation.
"I can show you twins," Graham replied, without elaborating.
Sen. Tammy Baldwin (D-Wis.) said she is tired of politicians trying to make medical decisions for women. Women in Wisconsin have to make two separate trips to the abortion clinic and undergo an "invasive ultrasound procedure" 24 hours before receiving an abortion.
"Women are more than capable of making their own personal, medical decisions without consulting their legislator," Baldwin said.
There is little chance that the GOP-controlled House will take up the bill.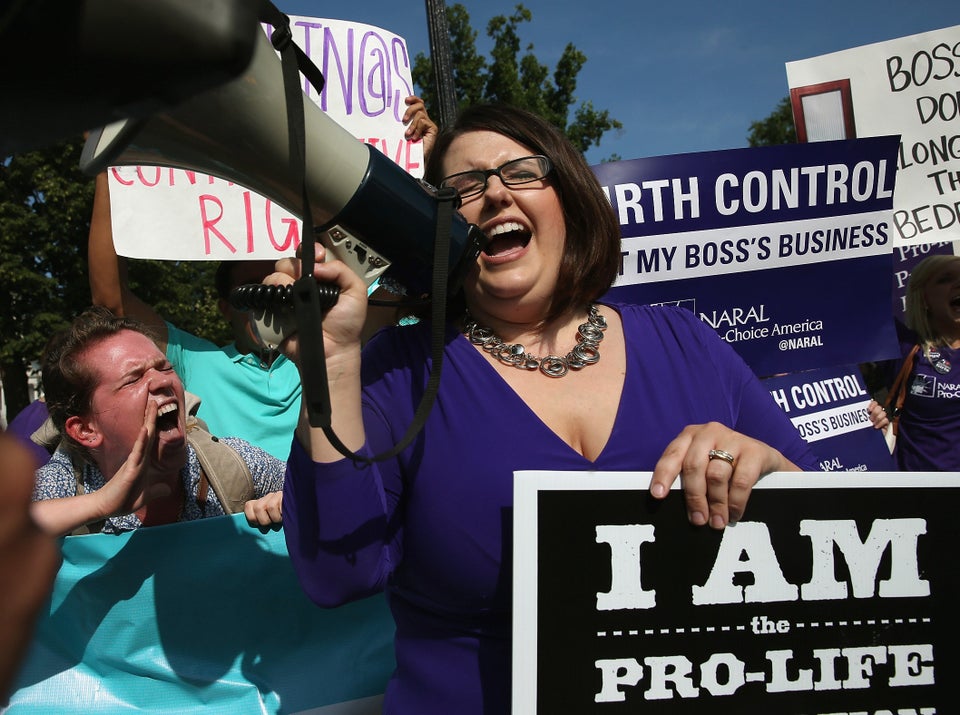 Supreme Court Hobby Lobby Decision
Popular in the Community