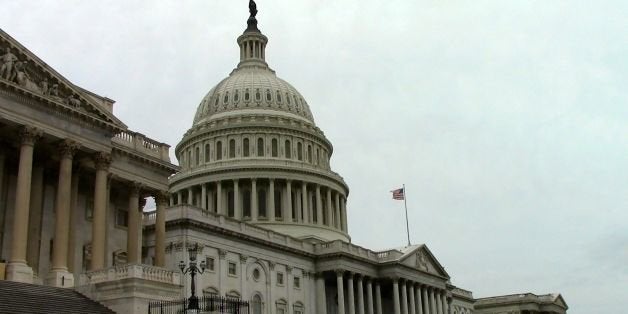 UPDATE: 1:34 p.m. -- The Senate failed to move ahead on its debt bill Saturday, and Democratic leaders also declined to take up the work of Manchin, Collins and the others, preferring to start working directly with Minority Leader Mitch McConnell.
WASHINGTON -- A bipartisan group of 10 senators -- five on each side -- is crafting a compromise that funds the government through March, lifts the debt ceiling through January, eases sequestration, and gently tinkers with Obamacare by delaying the medical device tax by two years, said sources familiar with outlines of the possible deal.
The effort is being led by Sens. Susan Collins (R-Maine), Joe Manchin (D-W.Va.) and Lisa Murkowski (R-Alaska).
Sources said the various elements of the plan could change, and a lot depends on how talks proceed between the White House and House Republicans.
"The situation is still very fluid," said a Senate aide familiar with the talks. There is also talk of a longer extension of the debt ceiling.
Another source, speaking anonymously about tentative plans, said Senate leaders have not signed off on the proposals, which suggests that if the group produces a formal plan, it might have to convince Majority Leader Harry Reid (D-Nev.) to let it go to the floor.
Revenue lost by delaying the medical device tax -- a delay many Democrats even support -- would be paid for by "pension smoothing," an idea some have called an accounting gimmick, but one that New York Gov. Andrew Cuomo (D) is pursuing.
If the Senate can agree to an arrangement along these lines, there would be intense pressure on House Speaker John Boehner (R-Ohio) to accept it, and let it pass with Democratic and Republican votes. But Reid also would likely be under pressure from more progressive members who don't want to reward Republicans with Obamacare concessions -- since the GOP's demands for Obamacare concessions sparked the showdown in the first place.
The plan to regain the lost revenue from the medical device tax, however, could ease objections since the overall deal would not harm the ongoing implementation of Obamacare.
The Senate was set to hold a procedural vote Saturday afternoon to start work on a measure to extend the debt ceiling at least until next December.
Before You Go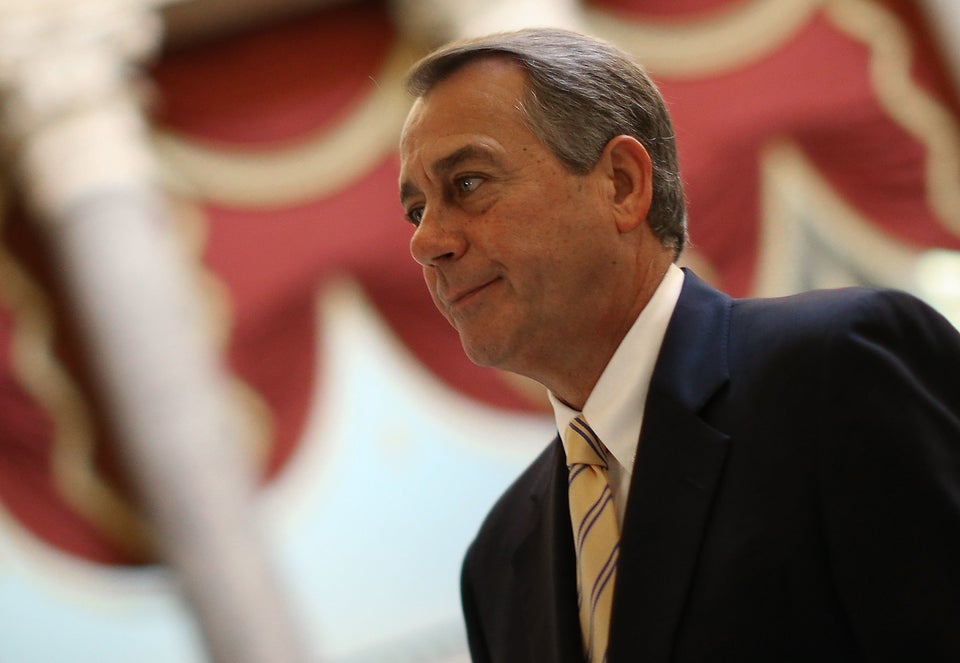 John Boehner's Shutdown Showdown Stares
Popular in the Community