WASHINGTON -- Senate Democrats are losing patience with the Securities and Exchange Commission over the agency's failure to implement a new CEO pay rule.
Democrats have been pushing the SEC for nearly five years to move forward with the rule, which Congress required the agency to develop under the 2010 Dodd-Frank financial reform law. The rule would mandate that companies publicly disclose the ratio of their CEO's pay to the median earnings of workers at the firm.
More than three years after Dodd-Frank passed, the SEC finally proposed the rule in September 2013. But the agency has refused to finalize it for more than 18 months -- about nine times longer than the standard 60-day comment period.
"This is just another example of the SEC not acting on the authority we gave them under Wall Street reform," Sen. Al Franken (D-Minn.) told HuffPost in a statement on Friday. "Since the legislation was signed into law, efforts by the SEC to implement these reforms have moved at a crawl."
Fifteen Senate Democrats, including Franken and Sen. Elizabeth Warren (D-Mass.), signed a letter to SEC Chair Mary Jo White in December, calling on the agency to finalize the rule by March 31, 2015. The agency blew through the deadline without bringing up the rule for a vote. Corporate executives from dozens of different industries have pressured the SEC to delay the rule.
Sen. Tammy Baldwin (D-Wis.), who also signed the December letter, told HuffPost she was "disappointed" that the SEC was slow-walking "much-needed transparency."
"This data will be useful for policymakers and academics alike as we attempt to combat wage stagnation and income inequality," Baldwin said.
White has been frequently criticized for her stewardship of the SEC, which she has chaired since April 2013. Financial watchdogs have not only attacked the slow speed at which the agency has written rules under Dodd-Frank, but also questioned the quality of the rules themselves, which many view as needlessly weak. White also frustrated campaign finance reform advocates by abandoning the SEC's plans to require corporations to disclose their political spending.
The CEO pay disclosure rule that the SEC proposed in September 2013, however, was a rare bright spot in White's tenure, garnering broad praise from investor and worker advocates.
Sen. Bernie Sanders (I-Vt.) said that the agency's failure to implement increased transparency about CEO pay was particularly frustrating given that the disclosures are themselves only a small step.
"At a time of massive wealth and income inequality and when CEOs earn 270 times what their average worker makes, it is time to address the salary structure in America," Sanders told HuffPost. "Not only do we need more information, we need to end corporations counting huge CEO compensation as a cost of doing business and as a tax deduction."
The SEC declined to comment for this story.
Before You Go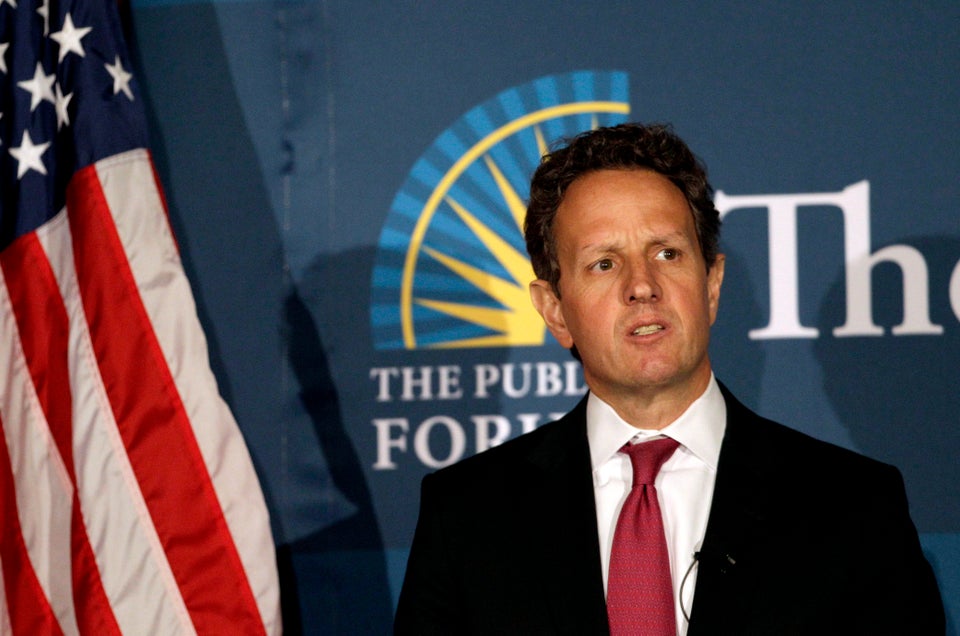 Political Figures Who Moved On To Wall Street
Popular in the Community