The frameworks being offered by the two parties differ greatly. Whereas Ryan's proposal seeks to balance the budget in ten years, the Democratic Senate option, introduced by Budget Committee Chairwoman Patty Murray (D-Wash.), will attempt to stabilize the debt-to-GDP ratio while reducing annual deficits. In total, it will achieve $1.85 trillion in savings over a 10-year period, her office said.
Her proposal calls for $975 billion in additional revenues through closing loopholes and ending tax expenditures. The budget, unlike Ryan's, doesn't close the door on going beyond the fiscal cliff deal either; it calls for the continuation of current tax rates for middle and lower class Americans but does not specify whether current rates should be protected for high-end earners.
"While House Republicans are doubling down on the extreme budget that the American people already rejected, Senate Democrats are going to be working on a responsible budget that puts jobs and the economy first and reflects the values and priorities of middle class families across the country," read a statement from Murray.
A top Senate Democratic aide said that the specifics -- including where rates should be set, which loopholes should be closed, and which expenditures should be ended -- would be left to the Senate Finance Committee. The Murray budget does give the Finance Committee some help, though, offering parliamentary instructions (known as reconciliation) to help ensure the tax reform bill it produces will be granted an up-or-down vote.
While the $975 billion figure is ambitious, the Senate aide pointed to a report by the Center for American Progress that showed $1 trillion in savings could be gained through "reducing or reforming tax breaks."
On the spending side, Murray's budget looks for $493 billion in domestic cuts, $275 billion of which will come from health care savings. The aide said that those health care savings, which will also be determined by the Finance Committee, would be felt solely on the provider side and not among beneficiaries. Additionally, the budget calls for $240 billion in defense spending cuts and $242 billion in reduced interest payments.
Those savings in total will replace the sequestration-related cuts that went into effect on March 1. Over a ten-year window, they will reduce the deficit by $1.95 trillion. But since Murray's budget also sets aside $100 billion for economic stimulus measures -- $50 billion on repairing highest transportation priorities, $10 billion on projects of major regional importance and the rest on other items like worker training -- the total savings will be measured at $1.85 trillion.
The formal introduction of the Senate Democratic budget will come on Wednesday. Details of the blueprint were provided to reporters on Tuesday around the same time Murray briefed fellow Democrats on its contents during their weekly lunch.
While Murray and Ryan are far apart on matters of substance, neither plan seems destined to remain in its current form. The Senate Democratic approach does compromise more than the House Republicans' -- it's a 50/50 split of revenue increases and spending cuts as opposed to a 0/100 ratio -- but neither chamber is likely to pass the other's as is.
And if a budget plan is ultimately to be produced, it will require some give from both sides. Ryan himself admitted as much during an interview Tuesday morning with conservative radio host Mark Levin, in which he suggested that the purpose of his budget was not to enact law but to reorient the debate in a more conservative direction.
"They will pass theirs, we will pass ours and we will see if we can find common ground somewhere in between," said Ryan. "The way I look at it Mark is, yes, ours will not become law. I had a long talk about this with President Obama the other day. Suffice it to say, we don't see eye to eye on a lot of these issues. The point is: where can we get some spending cuts that we can find some common ground on? Spending is the problem here."
"Hopefully the value of the Republican majority is that we get a down payment on our debt and deficit problem," he continued. "We probably won't solve it with the president that we have right now because it takes real entitlement reform, real restructuring of government."
Before You Go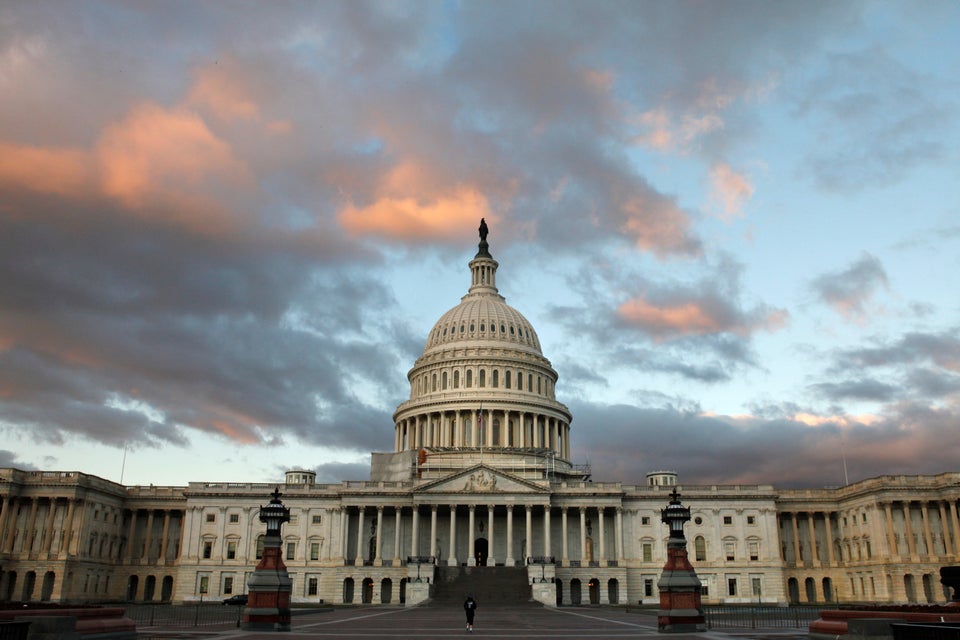 Do These Things, Don't Cut Entitlements
Popular in the Community