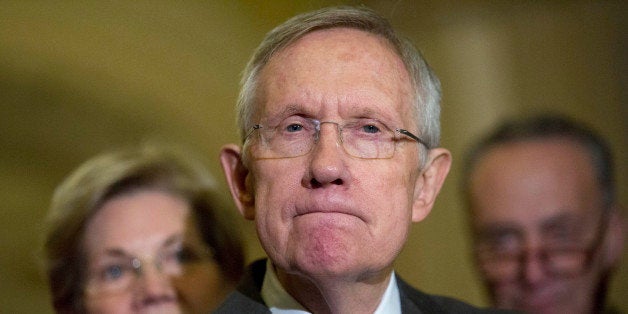 WASHINGTON -- It's (even more) official: A bill to fund the Department of Homeland Security that also goes after President Barack Obama's executive actions on immigration isn't getting through the Senate.
The entire Senate Democratic caucus signed a letter Tuesday afternoon to Majority Leader Mitch McConnell (R-Ky.) expressing support for Minority Leader Harry Reid (D-Nev.), who has called for a "clean" bill to fund DHS -- meaning one that has no riders attached, including the legislation approved earlier this month in the House.
"The House bill cannot pass the Senate," Democrats wrote in the letter, which was first reported by Politico. "Democratic Leader Harry Reid has called for a clean funding bill for the Department of Homeland Security. The President has also made clear that he will veto any bill that expressly limits his authority to exercise prosecutorial discretion on immigration matters. While we agree our current immigration system needs comprehensive reform, including border security enhancements, this appropriations bill is not the place for this debate."
In December, Congress approved funding through the end of the fiscal year for every department except DHS, which was funded only until the end of February. That decision was made because Republicans hoped to use the DHS bill to block policies advanced by the president that could allow up to 5 million undocumented immigrants to remain in the U.S. temporarily and work legally. Republicans say the executive actions were unconstitutional and an overreach of Obama's authority.
The House's DHS funding bill passed on Jan. 14, and McConnell told reporters on Tuesday that the Senate will take it up when they finish work on legislation authorizing the Keystone XL pipeline. He said they aim to finish on Keystone this week.
Although Republicans have a majority in the Senate, they would need six Democrats to join them in supporting the bill to get the 60 votes needed to move forward. Even if the bill did pass the Senate, Obama has said he would veto it, and there do not appear to be enough votes in either chamber to override a veto.
Speaking at a press conference Tuesday morning, House Speaker John Boehner (R-Ohio) declined to say what the House would do if the Senate did not pass its DHS funding bill.
"There's no reason for me to speculate about what we will or won't do," said Boehner. "At this point, it's up to the Senate to act, and I expect that they will soon."
Before You Go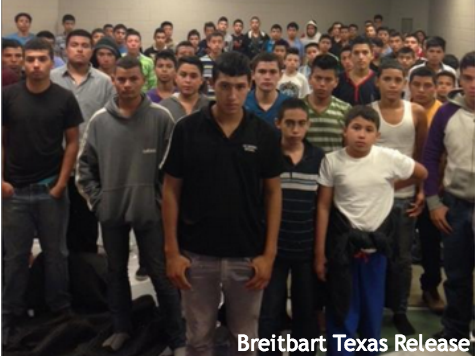 Overwhelmed Border Patrol
Popular in the Community