WASHINGTON -- All four Senate Democratic leaders have now signaled that either they will vote against President Barack Obama's embattled judicial nominee Michael Boggs or they have serious concerns with him.
During a Thursday press conference, Senate Majority Leader Harry Reid (D-Nev.) said flatly that he won't vote for Boggs, given the nominee's strong record as a social conservative. Reid had suggested on Wednesday that he was leaning no, but he couldn't have been more clear on Thursday.
"I'm going to oppose him," Reid said. "He's a person who, in my opinion, is out of the mainstream and I don't think deserves to be a federal judge."
Boggs, who is up for a lifetime post on the U.S. District Court for the Northern District of Georgia, has come under fire for votes he took during his time as a Georgia state legislator. Among other things, he voted to pass a constitutional amendment banning same-sex marriage, to keep the Confederate insignia on the state flag and to pass a measure that would have required doctors who performed abortions to post online their names and the number of abortions they performed.
Asked if he would let Boggs receive a floor vote if he makes it out of the Senate Judiciary Committee -- something that is by no means a done deal -- Reid said only, "We'll see."
Senate Majority Whip Dick Durbin (D-Ill.) said he too has "real concerns" about Boggs and "several things" raise red flags. He singled out Boggs' Confederate flag vote and said he wasn't satisfied with Boggs' responses on that front during his confirmation hearing before the Judiciary Committee, of which Durbin is a member.
"His answers really were not very good," Durbin told The Huffington Post, adding that he thinks Boggs' positions on abortion are "extreme."
Durbin said he still wants to talk to Rep. John Lewis (D-Ga.) before making a final decision. Lewis, who is a civil rights icon, has become a key voice in the debate around Boggs. Asked whether he was looking to Lewis for a way to ease his concerns about Boggs, Durbin emphasized that he's not looking for a way to support Boggs.
"I'm not asking him to ease my concerns," Durbin said. "I just want his honest opinion."
Sen. Chuck Schumer (D-N.Y.), vice chairman of the Senate Democratic Caucus, told reporters that he has "significant doubts" about Boggs given his record.
"The flag, all these other votes," Schumer said. "I'm weighing it."
Sen. Patty Murray (D-Wash.), secretary of the Senate Democratic Conference, "is not inclined to support this nomination," according to her office.
Top Democrats may be piling up the opposition to Boggs, but the White House is standing by its nominee, given that Boggs is part of an all-or-nothing package of judicial nominees to which the president agreed with Georgia's Republican senators. The White House maintains it had to compromise on Boggs to get other nominees backed by Democrats into the package. And compromise it did: Four of the seven nominees are GOP picks, and only two are black, despite the state's large black population. The tradeoff, the administration argues, is that long-empty seats can get filled.
But that deal doesn't apply to anyone else in the Senate, and some Democrats on the Judiciary Committee are signaling that they'll vote against Boggs even making it out of the committee. The Judiciary panel isn't likely to vote for at least a few weeks.
Sen. Richard Blumenthal (D-Conn.), who sits on the committee, said his concerns about Boggs "have only deepened" since his confirmation hearing earlier this week. Blumenthal expressed frustration with Boggs for not providing certain documents to the committee relating to opinions he issued as a Georgia state judge. One such opinion relates to reproductive rights.
"It's a document I regard as absolutely and irrefutably relevant that so far has not been submitted," Blumenthal said, noting that Boggs already had to submit additional material to the committee in mid-April -- and apologized for that -- months after he submitted what were supposed to be all documents relevant to his nomination.
"The failure to submit everything relevant the first go-around, having to supplement it on April 10, maybe is excusable," Blumenthal continued. "Another round of documents raises even more substantial questions ... questions about competence and integrity."
Boggs' backers recognize the limits of their deal. White House press secretary Jay Carney said Wednesday that the president "of course" supports Democrats voting their conscience on Boggs. On Thursday, Sen. Johnny Isakson (R-Ga.) conceded that his agreement with the White House is done.
"Our deal was that the committee would hear all seven of them and the committee would vote whichever way they vote," Isakson told The Huffington Post. "Beyond that, there was no deal."
UPDATE: As of Friday afternoon, multiple other Senate Democrats have told HuffPost that they see serious problems with Boggs' nomination, with some saying outright that they are ready to vote against him.
"The standards for a lifetime appointment to the federal bench are very high. Based on what I know right now, I do not believe this nominee meets those standards, and I cannot support his nomination," said Sen. Debbie Stabenow (D-Mich.).
"I share the deep concerns expressed by my colleagues about the nominee's record on civil rights and women's health," said Sen. Barbara Boxer (D-Calif.).
An aide to Sen. Chris Coons (D-Del.), who is a member of the Senate Judiciary Committee, said the senator is still reviewing materials on Boggs, but the confirmation hearing made it "pretty clear" that "Coons has some real concerns about Mr. Boggs' qualifications as a jurist."
Spokeswomen for Sens. Mark Begich (D-Alaska) and John Walsh (D-Mont.) said they plan to vote against Boggs. And Sen. Tammy Baldwin (D-Wis.) told The Huffington Post she can't support Boggs, either.
"After careful consideration of this nomination for a lifetime appointment to the bench, I cannot support the confirmation of Judge Michael Boggs to a seat on the U.S. District Court for the Northern District of Georgia," Baldwin said in a statement. "Michael Boggs has a troubling record on LGBT equality, civil rights and women's health that calls into question whether he can fairly and impartially administer justice for everyone who comes before him. A lifetime position on the federal bench is far too weighty a responsibility to entrust to someone whose past actions are inconsistent with our nation's fundamental values of fairness, equality and freedom for all."
Before You Go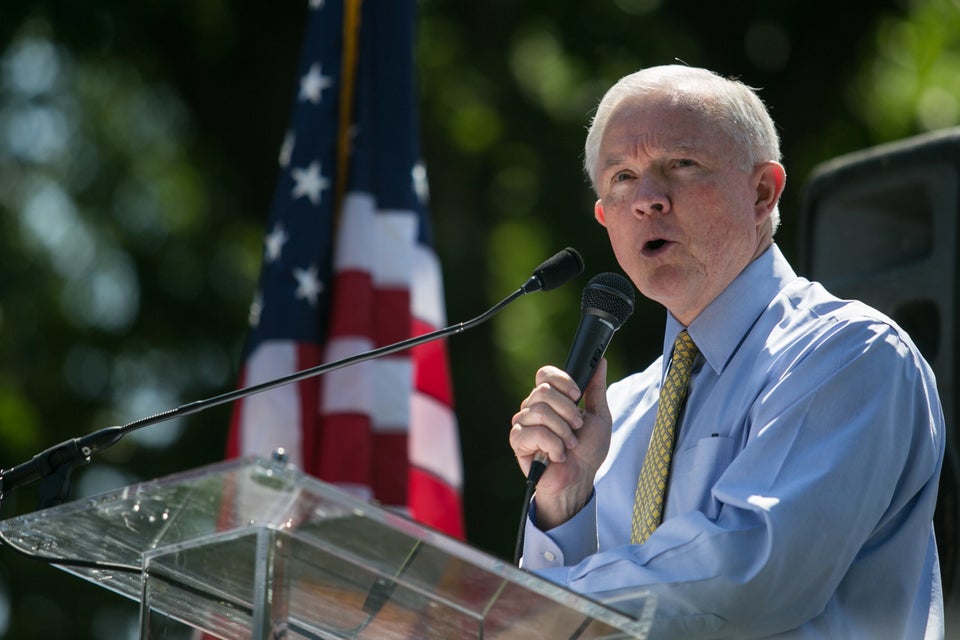 Senate Seats Up For Grabs In 2014
Popular in the Community