Senate Republicans voted to pass the controversial bill, a rewrite of the current tax code, after senators debated the bill all day Friday. Democrats, who maintain that the bill unfairly benefits only the very wealthy, had received a final copy of the nearly 500-page bill just hours before the vote took place.
Senate Minority Leader Chuck Schumer (D-N.Y.) attempted to push a vote on the bill to Monday so Democrats would have enough time to read it thoroughly. Republicans voted against the delay.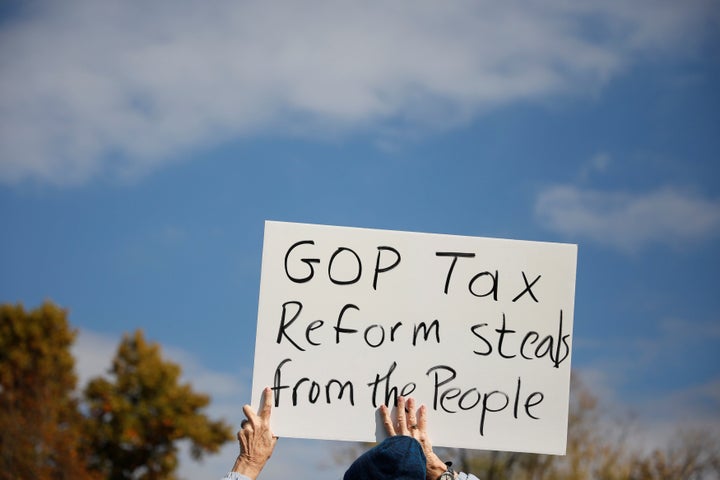 Many Democratic senators said they weren't able to read the entire draft of the tax rewrite, which contained handwritten notes and crossed-out pages, ahead of the vote. Others promised they would keep fighting against the bill, which still needs to be reconciled with the House version before it becomes law.
"This Congress doesn't work for working families," Sen. Elizabeth Warren (D-Mass.) tweeted early Saturday morning. "It works for corporate lobbyists & campaign donors in backroom deals & 1:30 a.m. votes."
She added, "This corruption is hollowing out America's middle class & tearing down our democracy."
Sen. Jeff Merkley (D-Ore.) warned that the bill "will haunt America for decades to come."
See how other Senate Democrats responded to Saturday's vote below.
Popular in the Community