 WASHINGTON, July 12 (Reuters) - Majority PAC, a "Super PAC" helping Democrats fight for seats in the U.S. Senate, said Thursday it raised $5.4 million in the first three months of the year, triple its first-quarter haul.
The "super" political action committee had $4.6 million left in cash on hand by the end of June, the figures showed.
In the first three months of the year, Majority PAC raised $1.6 million, with $1 million of that coming from billionaire hedge fund manager James Simons. The group had $2.5 million in cash on hand at the end of March.
Since March, earlier disclosures released because of the group's involvement in Virginia's June 12 primary showed that Majority PAC also received $350,000 from Chicago media magnate Fred Eychaner and $100,000 from film studio Dreamworks CEO Jeffrey Katzenberg, both big donors to Democratic President Barack Obama's re-election effort.
Another $100,000 came from Cindy Harrell-Horn, wife of Walt Disney Studios' new chairman Alan Horn. Harrell-Horn also gave the same sum to House Majority PAC, a Super PAC helping elect Democrats to the House of Representatives, according to a May federal disclosure filing.
Majority PAC and House Majority PAC are part of an alliance of outside Democratic spending groups raising unlimited money to support the party's candidates in the multimillion-dollar battle for control of Washington against deep-pocketed Republican outside groups.
Republican groups, vowing to pour hundreds of millions into the races, hope to unseat Obama in the White House, keep the Republican majority in the House and take control of the Senate.
For instance, American Crossroads, one of the most well-heeled Republican Super PACs run by former President George W. Bush aide Karl Rove, has said it planned to spend up to $300 million on this election alongside its sister non-profit Crossroads GPS, and one-third of the cash was to go toward Senate and House races.
"Majority PAC is building momentum and growing stronger each day, and we will be prepared to fight back against Republican attacks all the way to November," Susan McCue, a strategist for the Democratic group, said in a statement. "We are laser focused on specific regions and constituencies."
Republicans need a net gain of four Senate seats to gain a majority in the upper chamber of Congress, while Democrats need a net gain of 25 seats in the House to gain majority there.
Democrats have practically conceded they expect to be outspent by Republican groups, but still hope to keep the gap as narrow as possible.
That has been a struggle in part because many Democratic donors have opposed the existence of Super PACs, spawned by a 2010 Supreme Court decision and able to raise and spend unlimited funds to help politicians.
House Majority PAC on Tuesday said it raised $4.3 million in the second quarter of 2012, with more than $4 million of that still left in cash on hand.
Below, a list of super PAC donors trying to make an impact on the 2012 elections: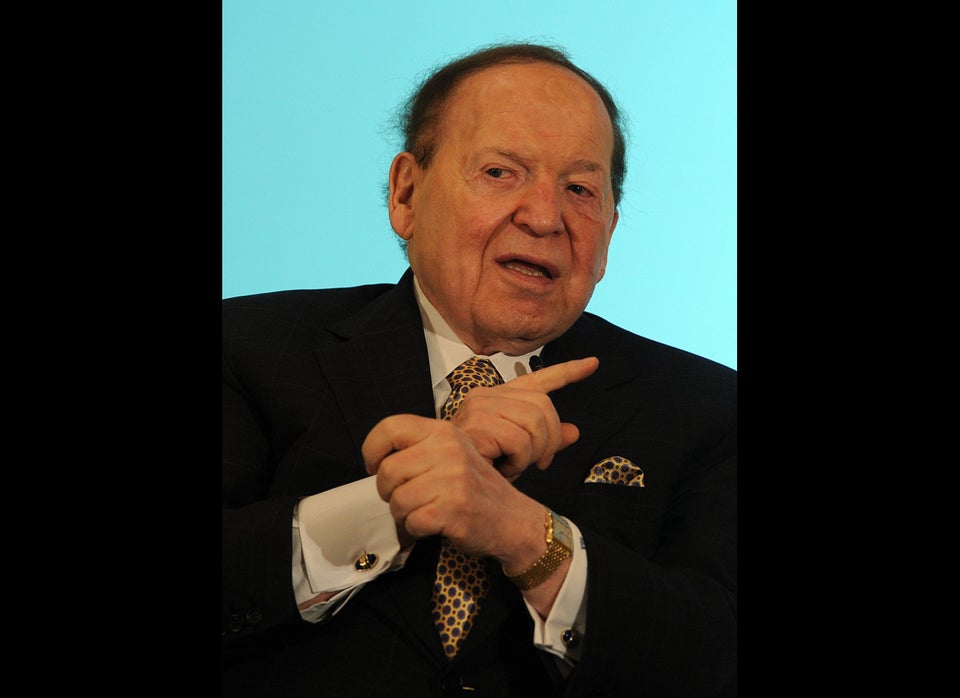 Donors Giving $500,000-Plus To Super PACs
Popular in the Community