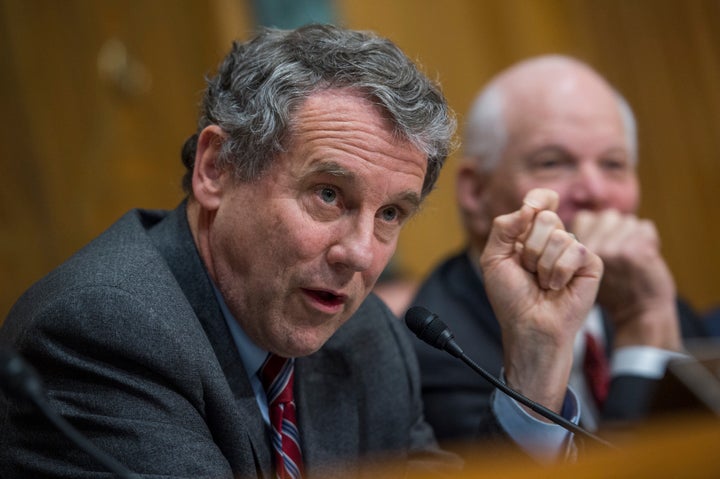 WASHINGTON ― Shortly after the November election, a close associate of Dr. Ben Carson conceded the famed pediatric neurosurgeon turned Republican presidential candidate wasn't right for a position in Donald Trump's Cabinet since he had no experience running a federal agency.
Weeks later, Trump nominated Carson to head the Department of Housing and Urban Development, and Carson accepted.
Democrats were both befuddled and appalled at what seemed to be a cavalier decision to hand the keys of an agency with 8,300 employees and a $47 billion budget to someone with no apparent qualifications. And, for a while, the Carson nomination appeared to be fairly solid turf for them to put up a fight. But as the confirmation proceedings played out, something remarkable happened Tuesday. Sens. Elizabeth Warren (D-Mass.) and Sherrod Brown (D-Ohio), two of the most liberal members of the Senate Banking, Housing and Urban Affairs Committee ― which has primary jurisdiction over HUD ― supported Carson's nomination.
In explaining his decision, Brown, who pointedly drilled into Carson's views on public housing and the minimum wage during his confirmation hearing last week, said that he warmed to the nominee after finding areas of housing policy they both care about during a private meeting.
"I want to work with him on some issues like lead. He said the right things about LGBTQ discrimination. He seems interested in working on helping people whose rent is half their income stay in their apartments," Brown told The Huffington Post on Tuesday evening. "Whatever he personally believes he has put aside."
But the Ohio senator's vote also reflects a larger strategy that Hill Democrats are beginning to embrace, not just with respect to Trump's nominees but to his entire agenda. Less than a week into the new administration, these Democrats are concluding that the best path back to power is not necessarily through steady opposition but through picking specific, fruitful fights.
"We can't very well be at a fever pitch on everything," said Sen. Brian Schatz (D-Hawaii). "The door swings both ways in Washington. At some point we're going to want a Democratic president to stand up a Cabinet. So we're trying to be reasonable when the nominees are reasonable."
Top Democratic officials say they gave no directive to Brown or Warren to vote for Carson's nomination simply for the sake of appearance. But both senators are notably up for reelection in 2018. Warren has been criticized back home for being oppositional to Trump, and Brown, like nine other Democrats trying to hang on to their seats in two years, hails from a state that Trump carried in 2016.
For those members, there is some political upside to demonstrating willingness to work with Trump when the time and conditions allow it. But those moments, like votes to confirm Carson, also come with a cost. Cooperation with the new president isn't what millions of progressive voters were demanding from party leaders at women's marches over the weekend, when they flooded city streets around the country with signs protesting Trump and demanding resistance.
By Tuesday afternoon, Warren was being torched by fellow Democrats on Twitter for her Carson vote:
Schatz said he understands people's "totally justified desire" to see all 48 Senate Democrats in lockstep and battling Trump on everything. But the problem with that, he said, is that Trump won and, as such, has a right to build his Cabinet.
"I think people out there are feeling terrified and they're feeling unsupported, and they want us to feel as desperate as the people we're here to represent," said the Hawaii senator. "My argument to this is people got persuaded that this administration and these Republicans were going to fight for regular folks. And they're not. It was a lie."
"I think our argument has to be, 'They're screwing you,'" Schatz added.
To make that argument stick, Senate Democrats believe, they have to find the right battles first. Sometimes that means separating the substance from the noise, like not reacting to every eyebrow-raising comment from Trump's Twitter account or to every gaffe by his nominees (like one who said guns are needed in schools to protect students from grizzly bears).
While a showdown over Carson may be viscerally satisfying, one top Senate Democratic aide said, the better play is to spotlight instances when a nominee is directly threatening Trump's supporters. It's no coincidence that Democratic leaders have been hyper-focused on health and human services secretary nominee Tom Price, treasury secretary nominee Steven Mnuchin and education secretary nominee Betsy DeVos. Democrats believe these nominees help them make the case that a Trump administration will cut health care, screw over homeowners and gut public education.
"I think our argument has to be, 'They're screwing you.'"
"We cannot follow every tweet," said Matt Canter, a former communications director for the Democratic Senatorial Campaign Committee, which helps elect Senate Democrats. "I think we have to figure out what this man is going to do first... Every morning we wake up with our heads spinning and that's exactly how he wants it to be. It's a problem we can't allow to happen. "
James Carville, a longtime Democratic strategist, emphasized that the overarching goal for the party is to stop the Trump agenda. And to do that, the party needs to ensure that "20 percent of congressional Republicans find it in their interest not to be with this guy." You can't make that case, Carville said, "if you're against everything; then you are for nothing. You've got to pick and say, 'This is what [Trump] is' and drive that home."
Even with a more calculated approach, Democrats will likely end up more uniformly opposed to Trump's nominees than Republicans were to President Barack Obama's nominees when he assumed office in 2009. Sen. Chris Van Hollen (D-Md.), who is new to the Senate and new to running the Democratic Senatorial Campaign Committee, noted that Democrats already singled out eight Cabinet picks that are "especially problematic" and plan to drag out each of their confirmations unless they get access to personal financial data that's been withheld.
"We will continue to fight them tooth and nail to prevent them from rolling back the clock on progress in America," Van Hollen said.
But the thirst for opposition from the Democratic base is arguably greater now than what the Republican Party felt in January 2009. That's in part because of Trump's tremendous unpopularity and in part because congressional Republicans paid little price for bucking Obama during his eight years. It's also because of the massive success of the women's marches from last weekend. (The tea party hadn't blossomed at this point in 2009.)
Sen. Ben Cardin (D-Md.) said he marched with his grandchildren in one of Saturday's protests and felt just as fired up about stopping Trump's agenda as other attendees. But as a senator in the minority party, he preached a thoughtful-opposition approach. Democrats, he said, will be most effective if they single out what really matters for them, like preventing Republicans from repealing the Affordable Care Act, and ignore the noise, like Trump's bizarre obsession with how many people attend his events.
"I don't care about the crowd size at Trump's inauguration," said Cardin. "It's the issues that affect people's lives. Right now, the big issue is the Affordable Care Act. That's going to cost people their lives, literally.
"Our job is to be fighting for the people who are concerned that there's no one really fighting for them."
Sign up for the HuffPost Must Reads newsletter. Each Sunday, we will bring you the best original reporting, longform writing and breaking news from The Huffington Post and around the web, plus behind-the-scenes looks at how it's all made. Click here to sign up!
Support HuffPost
The Stakes Have Never Been Higher
Before You Go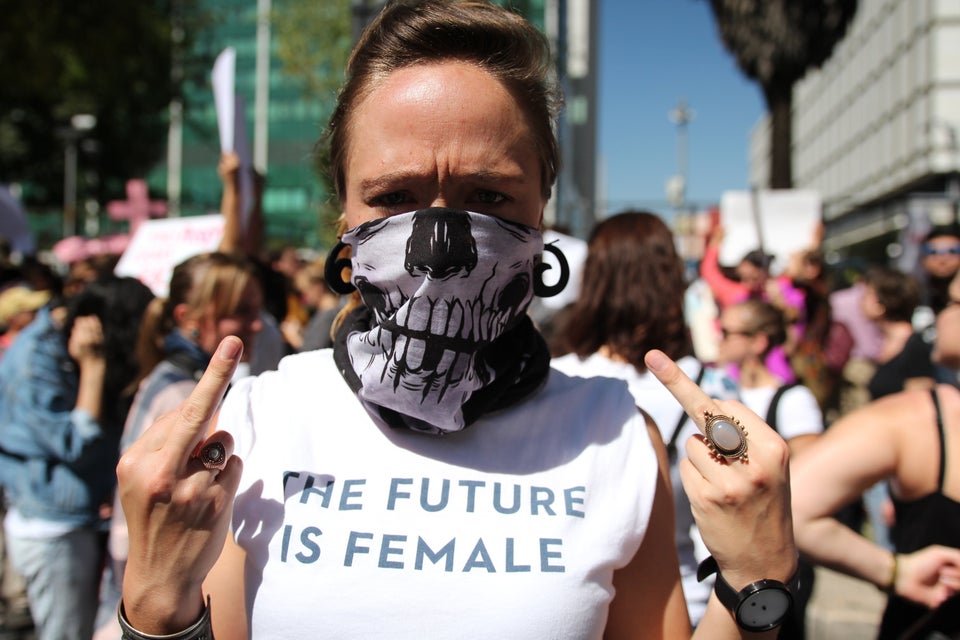 38 Stunning Photos From Women's Marches Around The World
Popular in the Community