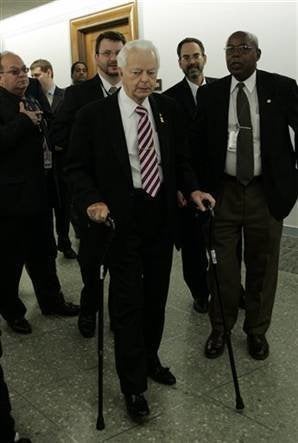 Senate Democrats said Tuesday they have considered the idea of shifting the workload of ailing Appropriations Committee Chairman Robert Byrd.
Byrd's health and ability to lead the powerful panel was discussed at a regular weekly meeting of top Democrats. The 90-year-old West Virginia Democrat has been present for several recent votes, but earlier this year was in and out of the hospital for short stays.
Many participants of the closed-door meeting wouldn't discuss the details, noting the sensitivity of aByrd's situation.
Popular in the Community