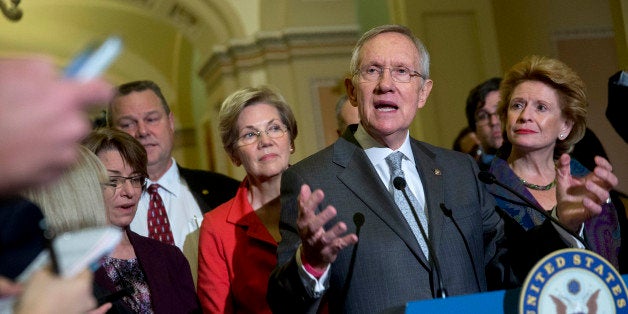 WASHINGTON -- Senate Democrats blocked a bill on Tuesday that would have funded the Department of Homeland Security while gutting key Obama administration immigration policies, including one that keeps undocumented immigrants who came to the U.S. as children from being deported.
The bill failed in a 51 to 48 vote. It needed 60 votes to go forward. The two GOP "nay" votes were Senate Majority Leader Mitch McConnell (R-Ky.), who voted against moving forward so he could bring the bill for a vote again, and Sen. Dean Heller (R-Nev.). Sen. Mark Kirk (R-Ill.) did not vote. No Democrats voted for moving to a full debate on the bill.
Congress needs to approve funding for DHS by the end of February to avoid an agency shutdown, but is currently at an impasse over whether to do so without measures to block President Barack Obama's executive actions on immigration. One is the 2012 policy called the Deferred Action for Childhood Arrivals, or DACA, which lets undocumented immigrants who came to the U.S. as children -- often called Dreamers -- stay in the country and work temporarily. A similar policy will begin later this year for parents of U.S. citizens and legal permanent residents. All told, up to 5 million undocumented immigrants could receive temporary work authorization to remain in the country under Obama's programs.
Republicans have said the executive actions are unconstitutional, and that they must block them to prevent executive overreach. Twenty-six states sued to prevent Obama's immigration executive actions, and House Republicans are weighing a lawsuit of their own.
The bill the Senate considered on Tuesday passed in the Republican-led House of Representatives on Jan. 14. It would end DACA and put Dreamers who currently have the protection back at risk for deportation once their temporary status ended, as well as block the program for parents. The bill would also halt policies that have been in place for years instructing immigration agents to focus on criminals, recent border crossers and national security risks rather than other undocumented immigrants, who are deemed low-priority.
Democrats have called for a "clean" bill to fund DHS, free of the immigration-related measures added in the House. Sens. Barbara Mikulski (D-Md.) and Jeanne Shaheen (D-N.H.), the top Democrats on the appropriations committee and the DHS appropriations subcommittee, respectively, introduced a clean DHS funding bill last week.
Homeland Security Secretary Jeh Johnson held a press conference with Senate Democrats earlier in the day on Tuesday to call for a clean funding bill, and met with them again ahead of the vote. Sen. Chuck Schumer (D-N.Y.) accused Republicans of holding funding for DHS hostage over immigration.
"We'll be happy to debate immigration, we think we have the high ground on immigration," he said at a press conference at FEMA headquarters. "But don't hold hostage the American people who need security and say 'Unless you do it our way, we're going to shut down the government.' It didn't work once and it's not going to work again."
The White House issued a veto threat on the DHS funding bill when it was in the House, and Obama has reiterated his opposition multiple times since. The president said Monday at DHS headquarters that Republicans should not "jeopardize our national security over this disagreement" on immigration.
Now that the House's DHS bill has failed in the Senate, Republicans will have to determine what to do next. House Republican leaders have remained mum publicly on what they would do if the Senate voted down their bill. House Speaker John Boehner (R-Ohio) declined at a press conference Tuesday morning to speculate on a contingency plan, saying he needed to wait to see how the upper chamber acted before deciding the next steps.
"I don't think anyone wants to shut down the Department of Homeland Security," Boehner said. "What we want to do is we want to block the president's executive actions that were beyond the law and beyond his ability to make."
Senate Republicans also declined to speculate ahead of the vote, instead saying repeatedly that Democrats should vote to move forward to debate on the bill. Senate Majority Whip John Cornyn (R-Texas) told reporters before the vote that they would have to see what happened before they would consider something like a continuing resolution to keep the agency funded.
"Right now our goal is to get a Homeland Security bill passed, we're not really thinking about a Plan B, C or D," he said.
This is a developing story and has been updated.
Before You Go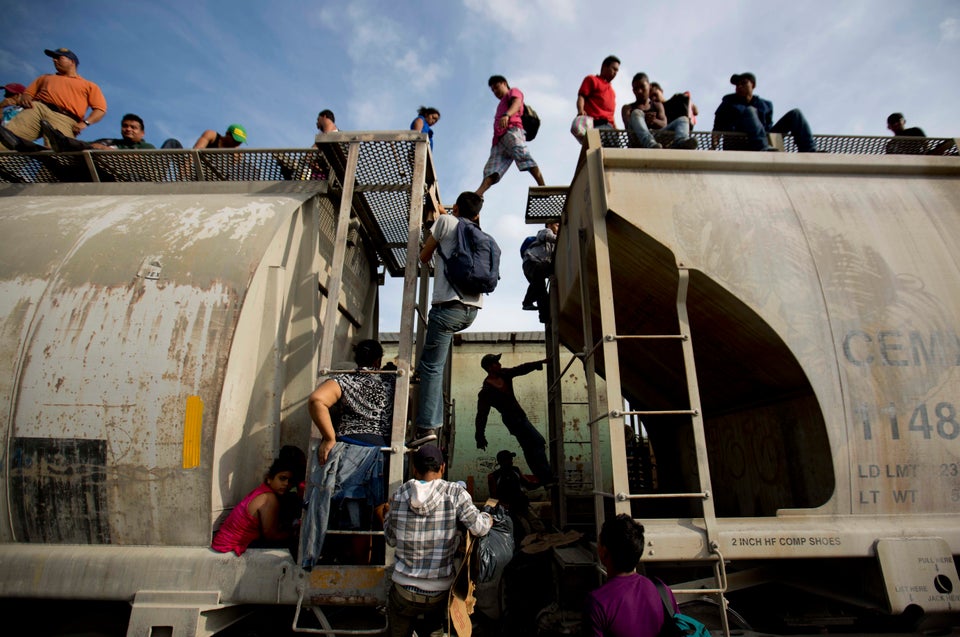 Why Latin Americans Really Come To The U.S.
Popular in the Community