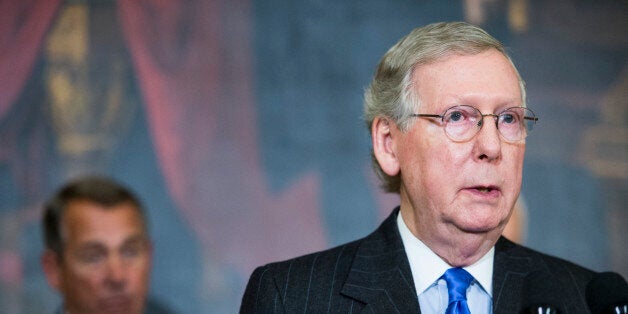 WASHINGTON -- The Senate finally appears to have a Plan B -- or at least the beginnings of one -- to break the standstill on funding the Department of Homeland Security.
Senate Majority Leader Mitch McConnell (R-Ky.) announced Monday that the chamber will vote on a stand-alone bill to block President Barack Obama's immigration executive actions that could allow as many as 5 million undocumented immigrants to remain in the country and work.
That bill will be separate from funding for DHS, at risk of shutting down after Feb. 27 because of an impasse over whether funding legislation should include measures to block Obama's immigration actions. If Republicans move next to vote on a DHS funding bill without those riders, a DHS shutdown could be averted. It remains unclear whether conservative lawmakers would be open to such a strategy.
McConnell announced the plan for a stand-alone bill after Senate Democrats for the fourth time blocked a House-passed bill that would fund DHS and stop an array of Obama's immigration policies. McConnell didn't reveal next steps for DHS funding legislation, and said his preference remains passing the House measure.
"As long as Democrats continue to prevent us from even doing that, the new bill I described offers another option we can turn to," McConnell said. "It's another way to get the Senate unstuck from a Democrat filibuster and move the debate forward."
It's also a way to call out Democratic senators who have previously expressed disapproval of the president's actions. House Republican leadership aides appeared to be on board with that strategy.
"This vote will highlight the irresponsible hypocrisy of any Senate Democrat who claims to oppose President Obama's executive overreach on immigration, but refuses to vote to stop it," Michael Steel, spokesman for House Speaker John Boehner (R-Ohio), said in an emailed statement after McConnell's announcement.
Senators will meet for caucus lunches on Tuesday, and House members will huddle with their parties on Wednesday. Boehner has maintained that the issue is now up to Senate Democrats to stop blocking the House-passed measure from moving forward. Asked earlier Monday whether there are other plans in the works in the House, Steel said there was nothing new to report.
Some speculated that a preliminary injunction could break the stalemate over DHS funding. If the programs weren't moving forward anyway, the reasoning went, Republicans might be able to support a DHS bill that didn't block them.
Republicans floated other ideas for averting a shutdown as well. There could be a short-term continuing resolution to keep DHS open as the lawsuit works through the courts, some said. Sen. Kelly Ayotte (R-N.H.) said perhaps Republicans could fight Obama's immigration actions by filing an amicus brief in support of the states' lawsuit.
Sen. Richard Shelby (R-Ala.) proposed the relatively extreme option of changing Senate rules so the GOP could move forward with bills with only a simple majority, making filibusters more difficult. He told reporters that he believes it would be appropriate to make that move, since Democrats changed filibuster rules on nominees in 2013.
"They've broken the eggs now and my own view is that we should go ahead and break some more eggs," Shelby said. "It's just a rule, it's not a law."
But any plan would require Republicans to either get on board, or for leaders to rely on Democratic support. Sen. Jeff Flake (R-Ariz.), who has said he would support dealing with the immigration issue separately, told reporters he is concerned some of the more conservative members of his caucus would oppose a clean short-term funding bill.
The injunction seemed to strengthen some Republicans' resolve. Sen. Ted Cruz (R-Texas) told reporters, "Democrats should not hold national security hostage" over a policy blocked by the courts. Sen. Jeff Sessions (R-Ala.) didn't give a firm answer when asked whether it would be bad to shut down DHS, or whether it would be something of a victory for standing up for the Constitution.
"We don't need to be funding unlawful activities, that's for sure," Sessions told reporters.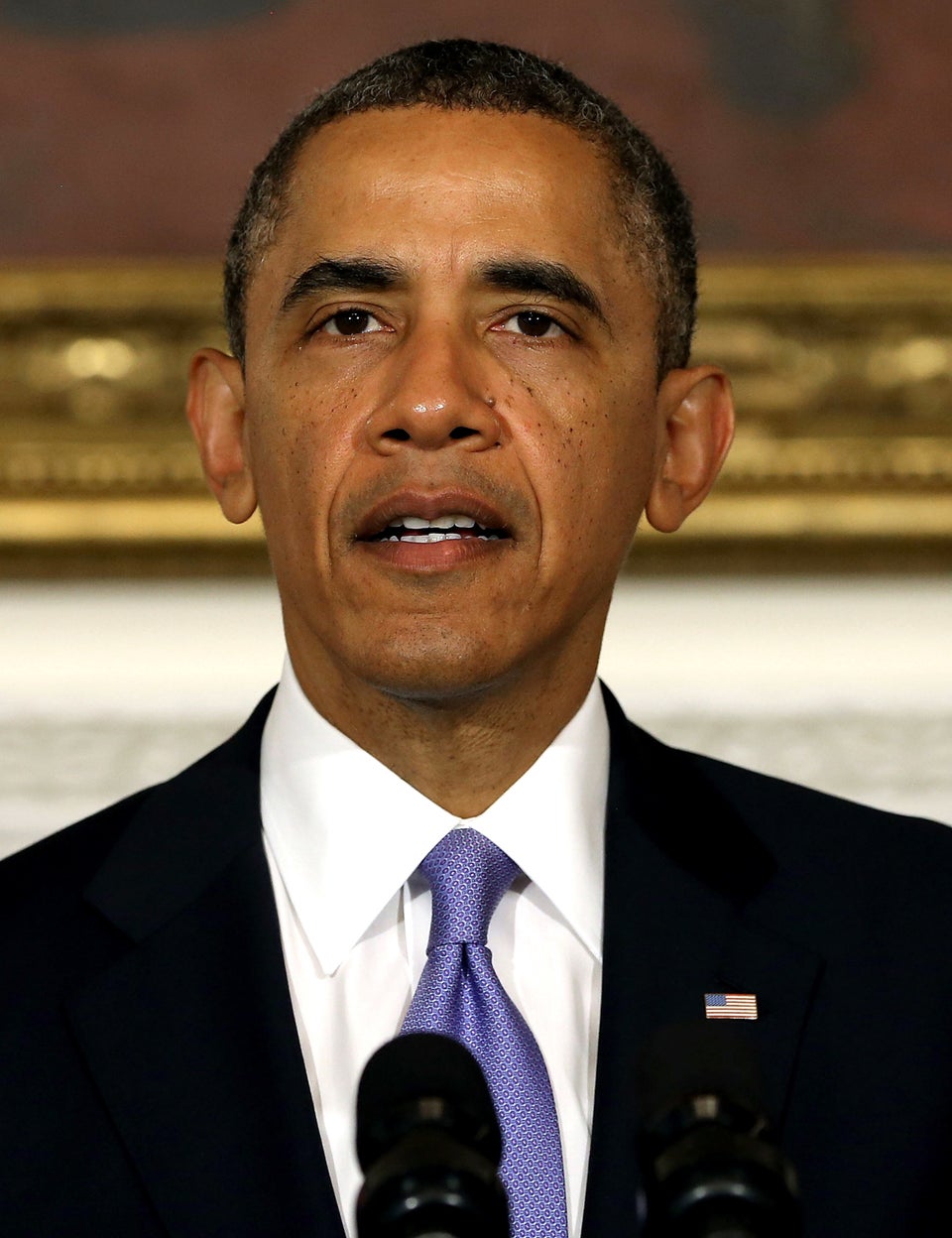 11 Ways Immigration Reform Helps The Economy
Popular in the Community