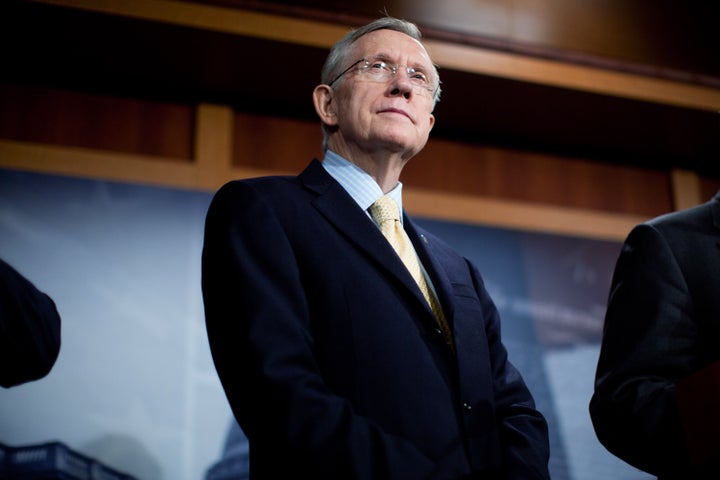 Democrats kept control of the U.S. Senate on Tuesday night, taking over hotly contested Republican seats in Massachusetts and Indiana while holding on to most of those they already had, including in Virginia and Missouri.
While the result was no surprise, Republicans had given themselves an even chance of winning a majority, so the night represented a disappointment for them and was in part the self-inflicted result of internal battles waged in the party.
Had conservative Republican Richard Mourdock not defeated veteran moderate Richard Lugar in Indiana's primary, for example, that seat might have stayed in Republican hands instead of being won by Democrat Joe Donnelly on Tuesday.
Missouri Senator Claire McCaskill, who also won on Tuesday, had been considered a vulnerable Democrat until conservative Todd Akin won the state's primary.
Akin and Mourdock stumbled badly with remarks about abortion that were interpreted as unsympathetic to rape victims.
The election left the Senate somewhat more polarized, with fewer moderates generally, more conservatives among the Republicans and more liberals among the Democrats.
Republicans remained firmly in control of the House of Representatives, ensuring that Congress still faces a deep partisan divide as it turns to the year-end "fiscal cliff" that threatens to crush U.S. economic growth.
With President Barack Obama retaining the White House, the status quo result portends more partisan gridlock.
"That means the same dynamic. That means the same people who couldn't figure out how to cut deals for the past three years," said Ethan Siegel, an analyst who tracks Washington politics for institutional investors.
In the Senate, the most significant turnover victory for Republicans came in Nebraska, where conservative candidate Deb Fischer, endorsed by former Republican vice presidential candidate Sarah Palin, was the projected winner in a race for the seat of retiring Democrat Ben Nelson.
Democrat Senator Jon Tester in Montana was still locked in a close race with Republican Representative Denny Rehnberg early on Wednesday. If Democrats pick up that seat and two others that were still too close to call early on Wednesday, they would have 54 seats, plus the expected support of two independents. They currently control 53 seats in the 100-seat chamber.
Two victories underscored the Senate's shift away from moderates who are more able to find common ground.
Elizabeth Warren, the winner over moderate Senator Scott Brown in Massachusetts, is a consumer activist and Harvard Law School professor reviled by Wall Street. In a victory speech, she vowed to "hold the big guys accountable."
"To all the seniors who deserve to retire with the security they earned, we're going to make sure your Social Security benefits are protected and that millionaires and billionaires pay their fair share," Warren told supporters.
In Texas, the seat of a retiring Republican, Kay Bailey Hutchison, was filled in an easy victory by Republican Ted Cruz, a favorite of the conservative Tea Party movement.
As Congress starts this week on finding a way to deal with the year-end expiration of Bush-era tax cuts and the launch of automatic spending cuts, the results point to a continued bitter divide.
Republican House Speaker John Boehner said voters wanted to continue Republicans' agenda, but pledged to work "with any willing partner."
"With this vote, the American people also made clear there's no mandate for raising tax rates," Boehner told party activists in Washington.
With Obama's re-election and the Democratic Party retaining a majority in the Senate, Democrats are seen as emboldened to push their plan for tax fairness - cutting budget deficits by asking wealthy Americans to pay higher tax rates, while extending lower rates for the middle class.
But less than two months remain before tax cuts enacted under President George W. Bush expire on December 31, thrusting higher rates on all Americans. Two days later, $109 billion in across-the-board spending cuts begin to bite. If unchecked by Congress, the fiscal cliff would suck some $600 billion out of the U.S. economy next year.
The top Senate Democrat, Harry Reid, called for Democrats and Republicans to work together, but still managed to get a dig in on his opposition.
"The strategy of obstruction, gridlock and delay was soundly rejected by the American people. Now, they are looking to us for solutions," Reid said in a statement.
DEMOCRATS TAKE OHIO, FLORIDA AND CONNECTICUT
Two of Tuesday's biggest wins for Senate Democrats came from gifts of incendiary remarks on rape and abortion from conservative Tea Party Republican candidates in Missouri and Indiana.
McCaskill of Missouri easily defeated Republican Representative Akin after his comments that women had natural defenses to avoid pregnancy from "legitimate rape," making abortions unnecessary in the case of rape.
He resisted Republican calls for him to step aside.
In Indiana, Mourdock, the state treasurer, stirred controversy when he said that pregnancy as a result of rape could be "something that God intended." He lost in an upset to Donnelly, a conservative Democratic congressman.
The Democratic Senate will "take its lead from the White House" on top legislative priorities, a senior Democratic aide said.
The aide added that beyond attempting fiscal measures, such as major tax reforms and long-term spending reductions, the Senate in 2013 is likely to try to advance the Obama jobs bill he unsuccessfully floated during his first term. It is aimed at creating construction jobs through infrastructure repairs and providing states and local governments more funds for hiring teachers, firefighters and police.
Add in a possible Democratic bill to reform U.S. immigration law - a top priority of Hispanic voters and unions - and "you pretty much have a 2013 (legislative) agenda," the aide said.
(Reporting By David Lawder; Editing by Fred Barbash and Paul Simao)
Before You Go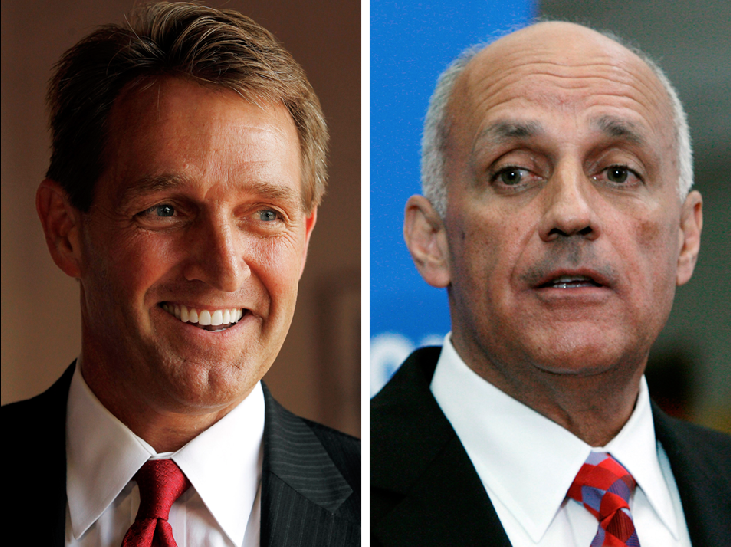 2012 Senate Races
Popular in the Community