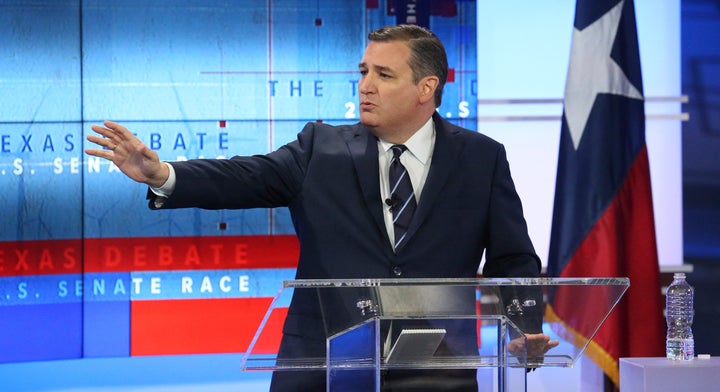 In Arizona, brown sewage gurgled into the border town of Naco, where some residents blame Rep. Martha McSally ― the Republican nominee for the state's open Senate seat ― for not wrangling enough federal funding to fix the problem.
In Texas, the fossil fuel industry's unquenchable thirst for dwindling freshwater resources is bolstering Democratic Rep. Beto O'Rourke's long-shot chance of unseating Republican Sen. Ted Cruz.
In Florida, the toxic algae shuttering beaches and threatening a public health crisis has thrown a spotlight on Republican Gov. Rick Scott's record of slashing water management budgets and denying climate change as he makes a bid to unseat Bill Nelson, the state's Democratic senator.
Environmental problems are dogging Republicans in several key Senate races amidst an election widely seen as a referendum on President Donald Trump, who has made eliminating industrial regulations a cornerstone of his agenda. But Republican strategists are counting on Americans not to make these issues their top priorities on Election Day.
"Honestly, man, I … have never considered that any of these things are affecting the races," Republican strategist Scott Jennings told HuffPost.
"My guess is that those issues are so low on the spectrum that it's unlikely they will make a significant impact," said Joseph Majkut, director of climate policy at the Niskanen Center, a libertarian think tank.
The one exception, Majkut said, is Scott's race in Florida, "where climate is an increasingly pervasive factor in daily and political life."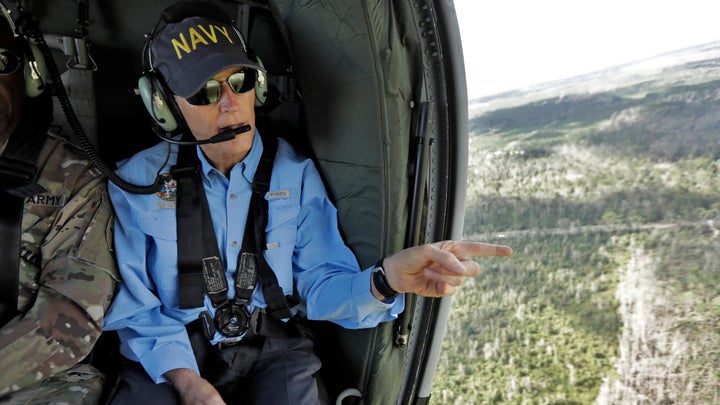 The twin algae blooms that began early this summer have clogged the Sunshine State's prized waterways with rust-colored "red tide" and blue-green plant life and are continuing to spread. Critics have dubbed the governor "Red Tide Rick," blaming him for cutting water management efforts by $700 million since 2011. He restored just $300 million of that as he prepared to challenge Nelson.
Scott's response to Hurricane Michael, which ravaged Florida's northern panhandle earlier this month, became another cudgel for Democrats hoping to defeat the deep-pocketed Republican. The third-most intense storm to make landfall in the United States on record, Michael offered what Scott's opponents said was a glimpse at the climate change that he has long dismissed and showed the inadequacies of the governor's hurricane preparations. Weeks later, roughly 300 people in the panhandle are still missing.
"What may influence the election is that the hurricane hit the very very very reddest part of the state and you may end up with a lot of hard Republican voters who end up spending election day cleaning up the mess instead of voting," said Rick Wilson, a Republican consultant based in Florida. He added that the red tide stories also "hurt him in South Florida where it was most severe."
Lauren Schenone, a spokeswoman for Scott, said the governor has set aside more than $300 million for flood mitigation and coastal resiliency work. 
"Governor Scott is focused on solutions," she said. "Just this year, Governor Scott invested over $3.5 million to help local governments with sea level rise planning."
But Democratic opponents nervously watching the neck-and-neck polling in Florida's Senate race accuse the governor of only caring about environmental calamity when it's politically convenient. 
"When Floridians in the panhandle were trying to help each other respond to the devastation of Hurricane Michael, Rick Scott was figuring out which photo-op would look best in his campaign advertisements," said David Bergstein, a spokesman for the Democratic Senatorial Campaign Committee. "That's exactly the kind of dishonest, self-serving politics that Floridians have come to expect from Scott, and why they detest him."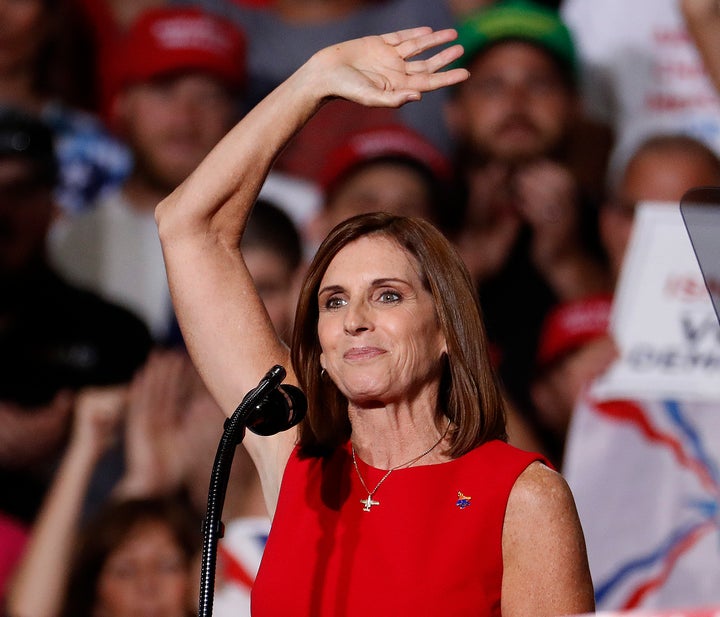 The environmental problems that McSally and Cruz face seem less likely to sway voters.
Last month, McSally toured a site along the border where the sewage flowed from Mexico into Naco. Earlier this month, her office criticized Democrats for hosting a press conference in which they attacked her for not doing more.
"This leak is the result of Mexico's decaying infrastructure and requires U.S. agencies to partner with their Mexican counterparts to offer assistance to fix this problem," CJ Karamargin, McSally's district director, told KGUN. "The environmental and health risks posed by this leak are very serious and it's unfortunate that it is being exploited for partisan gain."
The local ABC affiliate aired an interview with John Ladd, a rancher who said the congresswoman has worked with him to deal with sewage flowing from Mexico onto his land for several years now. He said he's a McSally supporter.
Meanwhile, pollution concerns have likely done more to bolster Cruz's opponent than actually hinder the Republican incumbent. In December, when O'Rourke picked up an early endorsement from the nonpartisan League of Conservation Voters, the three-term El Paso congressman and rising Democratic star said that voters frequently recounted stories of water tables contaminated by fracking as he barnstormed across Texas.
Yet support for fossil fuels remains high in a state where mining and drilling for oil and gas propelled 2.9 percent growth in the gross domestic product over the first quarter of this year, making Texas' economy the sixth fastest-growing in the country. A survey from 2016 found that a majority of Texans count natural gas, which often emits only slightly less carbon dioxide than coal, as "clean energy" alongside renewable sources such as solar and wind.
Spokespersons for McSally and Cruz did not respond to requests for comment. Neither did the National Republican Senatorial Committee.
Environmental issues could still weigh against other GOP candidates. During the Florida gubernatorial debate Sunday night, Republican nominee Ron DeSantis dithered on questions of the toxic algae blooms and climate change, while Tallahassee Mayor Andrew Gillum, the Democrat, earned plaudits for clear-eyed calls to overhaul the state's approach on both issues. Even in West Virginia, the pro-coal populist Richard Ojeda, a Democratic candidate for the U.S. House, is hammering his Republican rival, Carol Miller, for voting yes on a bill to allow more water pollution.
REAL LIFE. REAL NEWS. REAL VOICES.
Help us tell more of the stories that matter from voices that too often remain unheard.
BEFORE YOU GO
PHOTO GALLERY
What Climate Change Just Might Ruin