 A federal lawsuit claiming the filibuster is an unconstitutional "accident of history" is set to be considered on Monday, months after it was filed by a coalition of House Democrats and activists.
The plaintiffs, including Democratic Reps. Keith Ellison (Minn.), Hank Johnson (Ga.), John Lewis (Ga.) and Mike Michaud (Maine), as well as a trio of undocumented immigrants represented by government reform group Common Cause, claim that the filibuster is "inconsistent with the principle of majority rule" and had never been contemplated by the drafters of the Constitution. They filed the suit in May, and on Monday will face a motion by Senate lawyers to have the case thrown out.
Filibuster rules grant massive power to Senate minorities by requiring a supermajority of 60 senators to vote to end debate on a bill. Traditionally a rare occurrence, their use has surged since 2009.
"Actual or threatened filibusters have become so common that it is now virtually impossible as a practical matter for the majority in the Senate to pass a significant piece of legislation or to confirm many presidential nominees without 60 votes," argued Emmet Bondurant, a Georgia attorney who represents the challengers, according to NBC News.
In this particular case, Common Cause argues that filibuster rules are preventing Erika Andiola, Celso Mireles and Caesar Vargas -- three young professional undocumented immigrants -- from achieving a "path to American citizenship" offered by the long-stalled Dream Act. The legislation has been filibustered repeatedly by Senate Republicans, most recently in 2010.
The latest legal push against the filibuster comes as Senate Democrats are seeking to reform the procedure through legislation. Senate Majority Leader Harry Reid (D-Nev.) has come out aggressively and optimistically in favor of filibuster reform, claiming that the changes will go through in January whether Republicans like it or not. President Barack Obama has embraced Reid's and other Democrats' plans to reform the rules.
Correction: A previous version of this story incorrectly stated that Rep. Mike Michaud represents Minnesota. He represents Maine.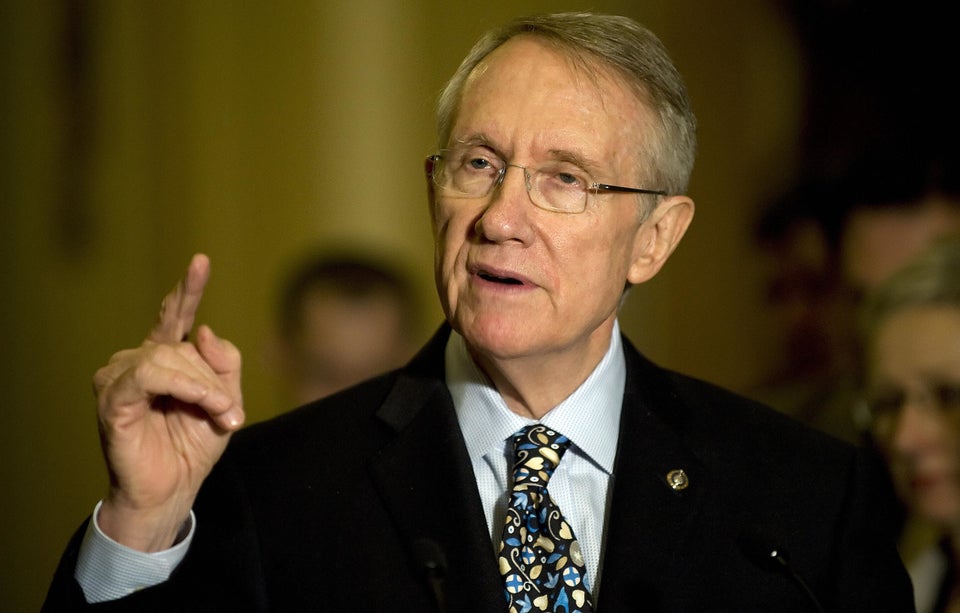 Senate Majority Leaders Through The Years