WASHINGTON -- When Harry Reid came in through a side door to the Mansfield Room Thursday afternoon, the majority leader was met with a raucous standing ovation from a crowd of activists, mere steps from the Senate floor where he had just successfully led a change of Senate rules to reform the filibuster.
When he took the podium, the crowd rose again, giving a reception that would have been unthinkable a decade ago, when Reid was considered by many progressives to be a weak-kneed centrist. His journey to filibuster reform has been just as long. A longtime, strident defender of Senate tradition, Reid worked in the last Congress against the efforts of Sens. Jeff Merkley (D-Ore.), Tom Harkin (D-Iowa) and Tom Udall (D-N.M.) to change the rules and reform the filibuster. It earned him his fair share of unfavorable coverage in the pages of this outlet and elsewhere. "I was the one who always had to tell Senator Reid The Huffington Post was banging him up for not pulling the trigger," recalled Jim Manley, Reid's former communications director, after the trigger was finally pulled.
Reid told the crowd in the Mansfield Room, named for former Democratic Senate Majority Leader Mike Mansfield, that he always knew the reformers had been right in pushing for a rules change, but he didn't want to admit it to himself. And, he added, he didn't have the votes to do it.
A little more than an hour before the Mansfield gathering, Reid found the votes: 52-48, eliminating the ability of the Senate minority to filibuster executive branch nominees and any judgeship below the Supreme Court.
Rodell Mollineau, a former Reid spokesman, said he was somewhat surprised that Reid pulled the trigger on filibuster reform. "I think he's been conflicted between protecting the traditions of the Senate and doing his job, which is to move legislation through the Senate," Mollineau said. "It's hard to do the first when you've got 40-some senators abusing those traditions every single day and in turn making it impossible to do your job."
As for the other senators, Harkin has been pushing for filibuster reform for roughly two decades, and Merkley and Udall renewed the effort in 2010. What had once seemed like a pipe dream became real on Thursday.
The hill Republicans decided to die on was the U.S. Court of Appeals for the D.C. Circuit. Often called the second-most powerful court in the country, it has three vacancies and broad jurisdiction over federal regulations. GOP judges tend to toss out regulations as too broad; Democratic ones often uphold them. While it's more complicated than that, the basic fight is about balance, and with a divided Congress, the only way for the president to advance much of his agenda is through regulation.
Republicans filibustered all of Obama's nominees to the court in recent weeks, plus another nominee earlier this year. But now, with the rules change, all three of its vacancies are on track to be filled -- and fast. The first judge to get a vote under the new filibuster rules is Patricia Millett, who Democrats voted to advance moments after revamping the rules. Quickly on her heels will come Nina Pillard and Robert Wilkins.
Thursday's rules change also has immediate consequences for executive-level appointments. Earlier this month, Republicans blocked Rep. Mel Watt (D-N.C.) from getting a vote to lead the Federal Housing Finance Agency -- the first sitting member of Congress to be filibustered since the 1840s, Reid noted. Watt will now cruise to confirmation.
And Janet Yellen, Federal Reserve vice chairman and Obama's nominee to replace Ben Bernanke atop the Federal Reserve, is now all but guaranteed confirmation after moving through the Senate Banking Committee on a 14-8 vote Thursday. At least one Republican had threatened to delay her confirmation.
Though largely unknown to most Americans, once confirmed, Watt and Yellen will be among the nation's most important policymakers, affecting pocketbook issues ranging from the price of home mortgages to households' ability to refinance their loans to the value of their retirement accounts.
In the eyes of many Washington analysts, Watt and Yellen are likely to continue current policies, or enact new policies, that will hew closely to White House preferences.
The FHFA has broad authority over the housing market because it oversees Fannie Mae and Freddie Mac, the government-backed mortgage financiers that own or guarantee nearly half of all outstanding home loans. Watt, the nominee to lead the agency, is seen as more of an advocate for borrower-friendly policies than the current FHFA chief Edward DeMarco. In the past, Watt advocated for Fannie Mae and Freddie Mac to reduce distressed borrowers' loan balances -- a move DeMarco has resisted.
In an indication of the importance of these positions, traders immediately reacted to the Senate's move on Thursday, sending prices of securities backed by home loans with relatively high interest rates significantly lower, due to investors' concerns that a Watt-led FHFA would make it easier for the borrowers with those loans to refinance. (Allowing borrowers to refinance into a cheaper mortgage deprives the investors who own those loans of additional income.)
"I feel great," said Merkley, who has been a champion of both Yellen and filibuster reform. "Since I came here in 2009 I've been absolutely appalled by the dysfunction of this body," Merkley said, arguing the reform is "about clearing the decks of the Senate so we can actually spend time on legislation, we can actually address the cost of college, actually have job-creation bills on the floor, that we can address issues related to retirement security."
Yellen is likely to continue Bernanke's easy-money policies at the Fed, and may even allow interest rates to stay low for a longer period of time due to perceptions that she's more sympathetic to the plight of unemployed and under-employed workers.
The filibuster fix also opens the door for Obama to fill what will soon be three openings on the Fed's seven-person Board of Governors, the central bank's powerful policy-making body. In the past Republicans thwarted Obama when he nominated Peter Diamond, a Nobel Prize-winning economist at the Massachusetts Institute of Technology, over concerns Diamond would not pay attention to inflation issues. Now the president is free to nominate governors who are likely to place a premium on joblessness rather than fears of rising prices.
The rules change will not lead to an immediate flood of judges, however, as Sen. Patrick Leahy (D-Vt.), chairman of the Judiciary Committee, observes what's known as the "blue slip rule," a tradition in the committee that allows senators to advance or block judicial nominees from their home state. Republicans are currently refusing to submit blue slips for four nominees pending in the committee, effectively stalling their entire confirmation process. And they could use that same rule to block others in committee.
The rules change has repercussions for what's known as the "hold," where a senator threatens to filibuster unless some related or unrelated demand is met. Sen. Rand Paul (R-Ky.), for instance, was holding Yellen's nomination while demanding an audit of the Federal Reserve.
With filibusters on nominees now easier to overcome, a hold has less power, though it can still slow down the process.
The upcoming 2014 elections no doubt played a role in Democrats' thinking. With Republicans optimistic about seizing control of the chamber, they had little incentive to allow a parade of judges to march through before Election Day. Then, if they did take control, Obama would be largely blocked from placing judges in key spots for the rest of his presidency. The rules changes opens the door to at least a year's worth of appointments, and three-years' worth if Democrats maintain control of the Senate.
But history informed the debate around the filibuster as well. Sen. Tom Udall (D-N.M.) noted at the Mansfield event that the filibuster's greatest victory had been stalling an anti-lynching law for several decades. Behind him stood a clutch of members of the Congressional Black Caucus, who had ventured to the Senate side to see the wounding of the parliamentary tool that had done so much damage to everything from abolition to civil rights. "You're talking to the people who have seen the filibuster used uniformly against them," Del. Eleanor Holmes Norton (D-D.C.) said after the event.
As for the future, with an ascendant multicultural coalition making Democrats the favorites in 2016, Republicans are looking at the possibility of more than a decade of Democratic lifetime judicial appointments, which could go a long way toward Democrats winning back control of the judicial branch after decades of being outmaneuvered by better-organized conservative legal scholars.
The rules change also alters the calculus for many liberal legal activists. Progressives who hoped to one day work as federal judges no longer have to worry that working as a general counsel for, say, Planned Parenthood or the Sierra Club, will automatically disqualify them.
Another side effect of the rules change: More people will be willing to consider taking a federal post. The grueling, sometimes years-long process that some of Obama's nominees have endured, some with unsuccessful results, just got a lot smoother.

Larry LaRocco, a former House Democrat from Idaho and a 2008 Senate candidate, noted how little attention is given to the personal and professional toll the process can take on someone.

"Most people do not understand the unbelievable vetting, scrutiny and review process for U.S. federal judges," said LaRocco. "The public would be proud of any American who had lived such a sound moral and ethical life that he/she would qualify to be nominated in the first place."
Senate Minority Leader Mitch McConnell (R-Ky.) warned Democrats they "will regret" changing the rules once they're in the minority. But Merkley, who has been the most outspoken advocate of reform in recent years, said that Republicans who threatened to change the rules in 2005 unless Democrats allowed Bush judges through would have changed them as soon as they got a chance. "There was no question that a future Republican president and majority leader were going to go that direction," he said.
Ultimately, the full impact of the reform remains to be seen. As Merkley said, "Several colleagues said to me, the real test will be when we look back on this five years from now."
Before You Go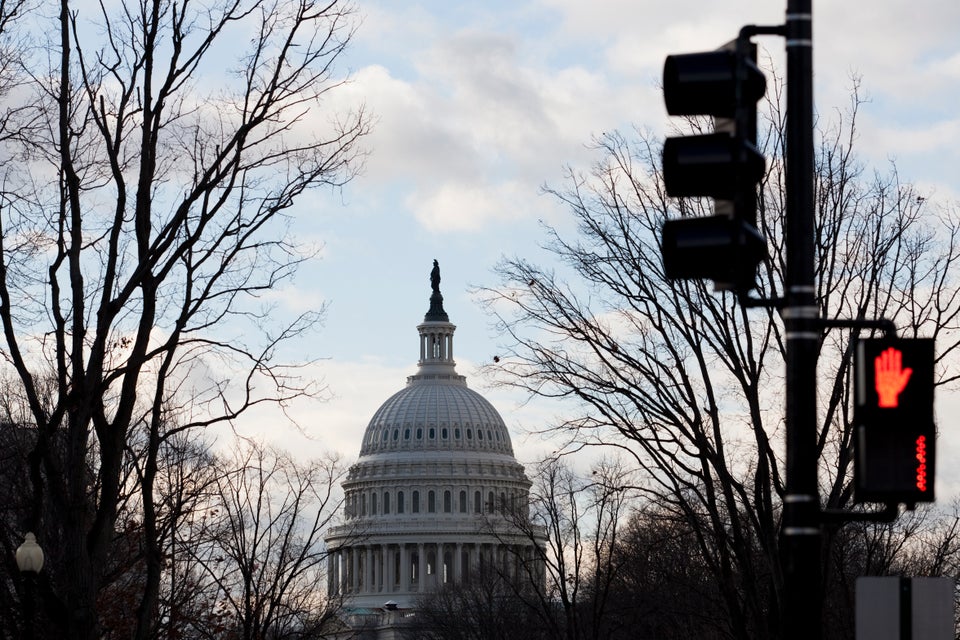 113th Congress Facts
Popular in the Community