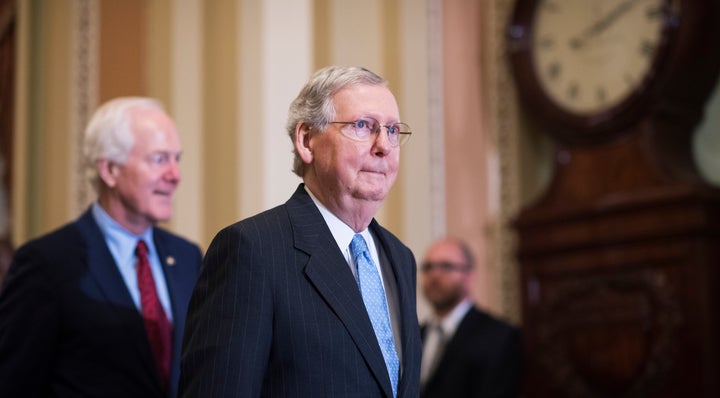 WASHINGTON ― The Senate pushed ahead with a bill to fund the government and combat the Zika virus Tuesday, voting to start work on the measure before anyone has seen it.
The unusual procedural vote to begin consideration of a "shell bill" came as negotiations were still underway regarding specific riders attached to the bill, but many senators, particularly on the GOP side, were hoping to get out of town until after the November elections.
Congress just returned from a seven-week summer break two weeks ago.
"We just had another good conversation on this side with our members and are now prepared to proceed to the bill we use as a shell," Senate Majority Leader Mitch McConnell (R-Ky.) said Tuesday evening just before calling the vote, which had been repeatedly delayed.
"I might say to all of our members who are continuing to work toward an agreement on the legislation, we hope to have that completed and available for review very soon, and with a little cooperation on both sides, I think we can get that finished and begin the debate," McConnell added.
The Senate voted 89-7 to begin that debate. Senators still have an opportunity to block the bill, as it faces one more procedural vote during which it could be filibustered.
The holdup appears to be over various add-ons Republicans want, although the status of those items in the ongoing talks was not immediately clear. One rider is a bill to stop the federal government from enforcing new rest rules for truck drivers. Senate Minority Leader Harry Reid (D-Nev.) said earlier Tuesday that another obstacle was McConnell trying to block a new Securities and Exchange Commission rule that requires the disclosure of campaign donations.
One Democratic source said the negotiations are far from over, which echoed Reid's insistence earlier that Democrats want a clean bill that funds defense and domestic priorities evenly.
"We should have no vexatious poison-pill riders," Reid told reporters on Capitol Hill.
"We are not going to have a [government spending bill] loaded with riders. One is too many, and that's what they're trying to do. We're not going to have this bill be a pin cushion for McConnell's desire to have nothing ― nothing ― reported dealing with campaign spending," he said, referring specifically to the SEC provision. He said there were other problems as well.
For the Zika funding ― totaling about $1.1 billion ― the riders that Democrats opposed appeared to have been removed.
The funding bill would last only until Dec. 9, leaving the lame-duck Congress the task of passing money to run the government until next September.
Before You Go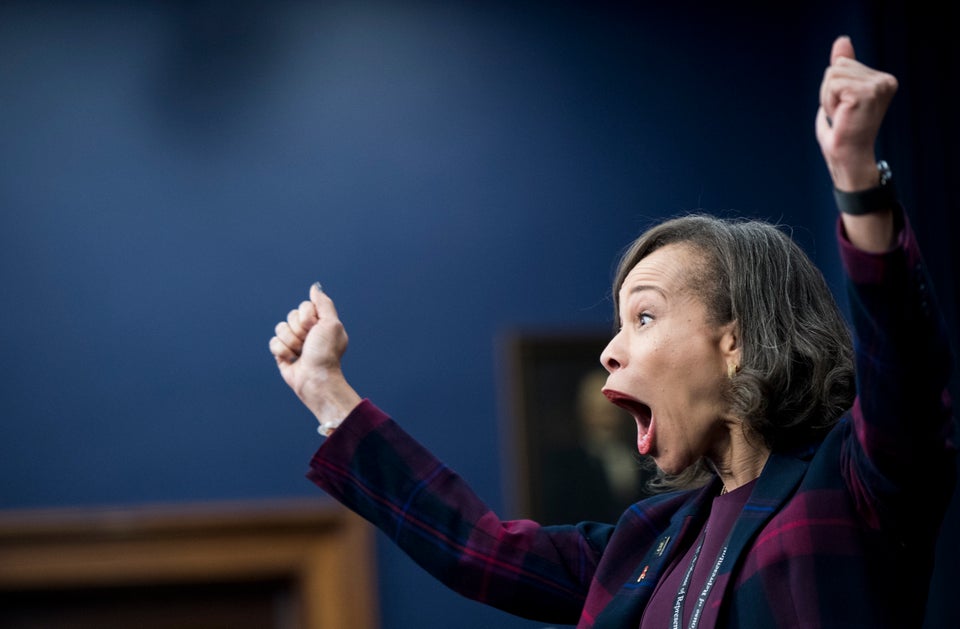 Scenes From 114th Congress And Capitol Hill
Popular in the Community