The draft of the Senate health care reform bill, called the Better Care Reconciliation Act, released Thursday prompted new anxiety over what the eventual bill could mean for those living with mental illness.
The short answer: Less coverage for more money.
The Senate's bill most striking measure would slash Medicaid by almost a trillion dollars through cutting back on federal funding over a decade. That will affect all aspects of health coverage (for example, Medicaid covers 40 percent of all children's basic health care). But it will also have a major impact on mental health: Medicaid is the single largest payer of mental health services in the country.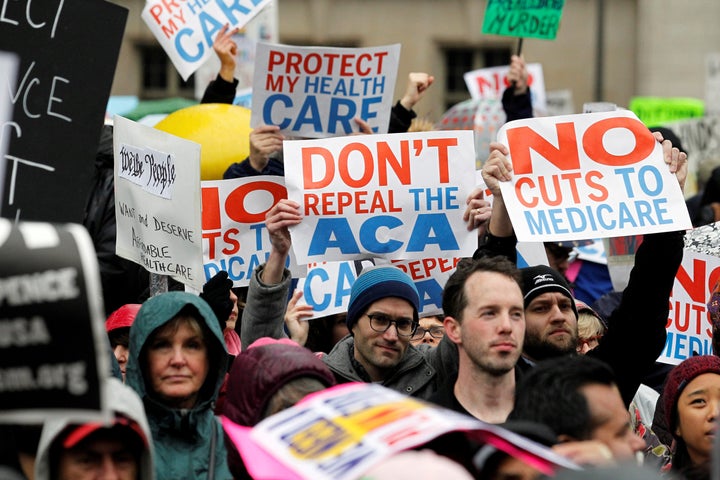 This could potentially leave millions of Americans without coverage that could help them get the care they need, like therapy, for mental health issues.
However, the Senate's plan may still propose giving states the power to waive what's known as essential health benefits. This would allow insurance companies in those areas to exclude certain benefits from their coverage, like mental health or substance use disorder services.
An analysis published Tuesday, before the draft was released, by the Center for American Progress said prices could go up for mental health and substance use disorder treatment because of these waivers.
Less comprehensive insurance plans could drive up costs of treatments for conditions like mental illness by essentially forcing people to buy added coverage for treatment for their behavioral health condition. Or, it may push them to select a more expensive plan with broader coverage in the first place. As CAP points out, expenses people could incur by the year 2026 are not small:
In states that waived requirements for substance use disorder and mental health benefits, coverage for drug dependence treatment would cost an extra $20,450, and coverage for depression would cost an extra $8,490.
The Senate's draft legislation could be changed before there's a vote on it. Still, the chamber's GOP leaders are pushing to bring it to the floor as early as next week.
What all of this means
The proposed plan by the Senate Republicans threatens the coverage that now exists for those with mental illness, including children and veterans.
Mental health protection is something the country supports: A recent poll found that the majority of Americans ― regardless of political party ― think mental health care should be covered by insurance.
Mental health organizations have been expressing concern about how the Republican effort to repeal and replace Obamacare could affect people living with mental illness. American Psychiatric Association officials noted that they were not consulted on the House version or the Senate's draft legislation.
Dr. Saul Levin, the association's CEO and medical director, on Thursday blasted the Senate proposal as "represents a significant move in the wrong direction, resulting in fewer people having access to insurance, fewer patient protections, and less coverage for essential behavioral health care."
He urged the Senate "to reject this harmful legislation and start again on a health care bill that puts patients first."
Research shows medical care, through therapy, medication or both, is effective in helping to curb mental health issues, but that access to such care is slowly dwindling. That's thanks in part to issues with insurance. A study published in April by NYU's Langone Medical Center found that 10.5 percent of people in 2014 experienced delays in getting treatment due to insufficient mental health coverage, a small rise from the last time data was gathered in 2006.
Mental health advocates have vowed to fight against any legislation that threatens those living with mental illness. This includes pushing for other laws that help those individuals and promoting programs that help them get treated, said Linda Rosenberg, president and CEO of the National Council for Behavioral Health.
"Mental illness is an illness like any other," Rosenberg previously told HuffPost. "People recover and they can live full and productive lives with effective treatment. We just have to be sure that treatment is still available in every community, just like we do for cancer and heart disease."
Support HuffPost
A No-B.S. Guide To Life
Before You Go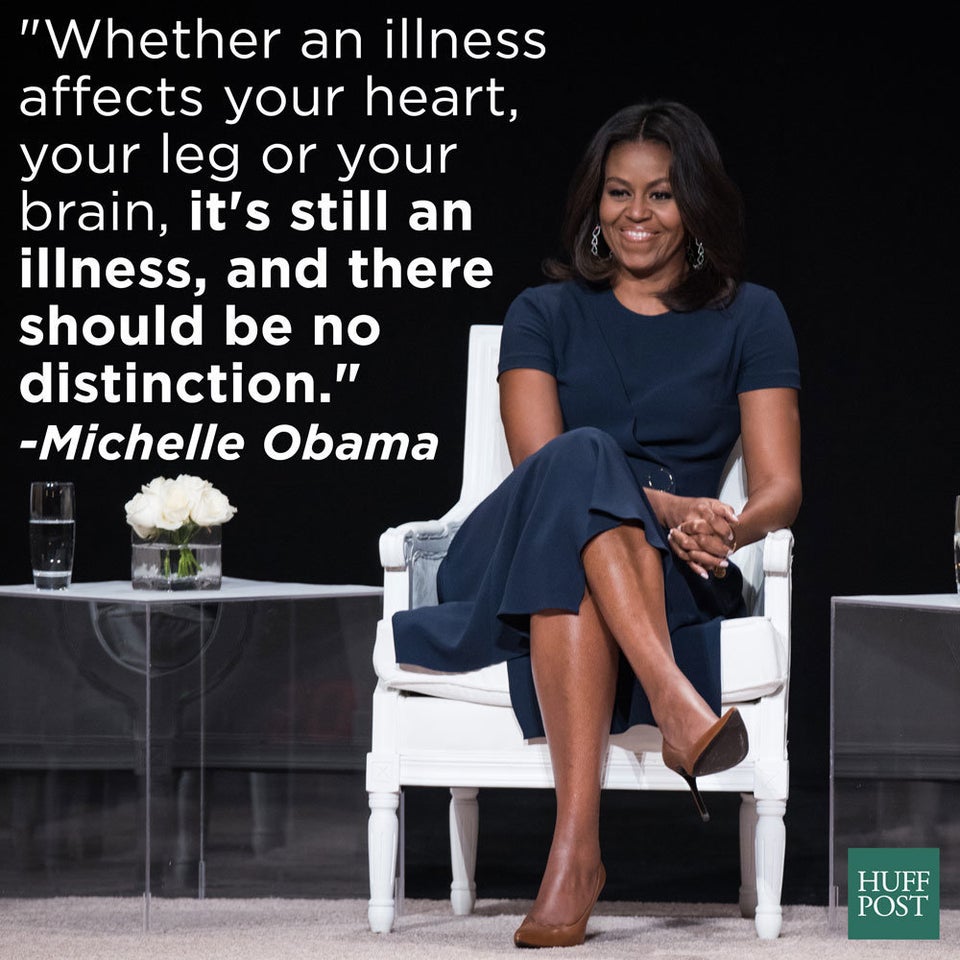 Celebrities On The Importance Of Mental Health
Popular in the Community