Sens. Martin Heinrich (D-N.M.) and Dean Heller (R-Nev.) asked colleagues on the Senate Committee on Homeland Security and Governmental Affairs to hold a hearing on threats to Jewish community centers across the country.
The senators said in a letter to the committee on Thursday that a hearing could "examine what actions the administration can take to combat these horrendous threats" and should be held "at the earliest possible date."
"Faith-based community centers should be sanctuaries and open, inviting places for our citizens, and no American should feel unsafe at these centers," reads the letter. "Anti-Semitism, or any faith-based targeting, is unacceptable and the United States Senate must demonstrate to the world that we are taking these threats against our communities seriously."
Jewish facilities have been targeted by bomb threats since the beginning of the year. The latest wave of threats on Monday prompted evacuations in 16 states. At least 100 threats have been made against 75 Jewish community centers and eight Jewish day schools since the new year. The Huffington Post is tracking those threats here.
The FBI and the Justice Department's Civil Rights Division are investigating the threats. None of the threats resulted in an attack.
President Donald Trump briefly addressed the threats during his joint address to Congress on Tuesday, hours he reportedly echoed conspiracy theorists and suggested the warnings could be designed to make "others look bad."
"Recent threats targeting Jewish community centers and vandalism of Jewish cemeteries, as well as last week's shooting in Kansas City, remind us that while we may be a nation divided on policies, we are a country that stands united in condemning hate and evil in all its forms," Trump said in his speech.
Earlier this week, Heinrich and Heller introduced a bill that would set aside $20 million in Department of Homeland Security funding to support state and local law enforcement protection of faith-based community centers, including Jewish centers. The bill also would stiffen the federal penalty for making bomb threats.
"Anti-Semitism or any kind of discrimination should never be tolerated," Heller said in a statement. "We must take measures to prevent these actions from occurring. This legislation provides our communities with the resources needed to stop these despicable and hateful acts."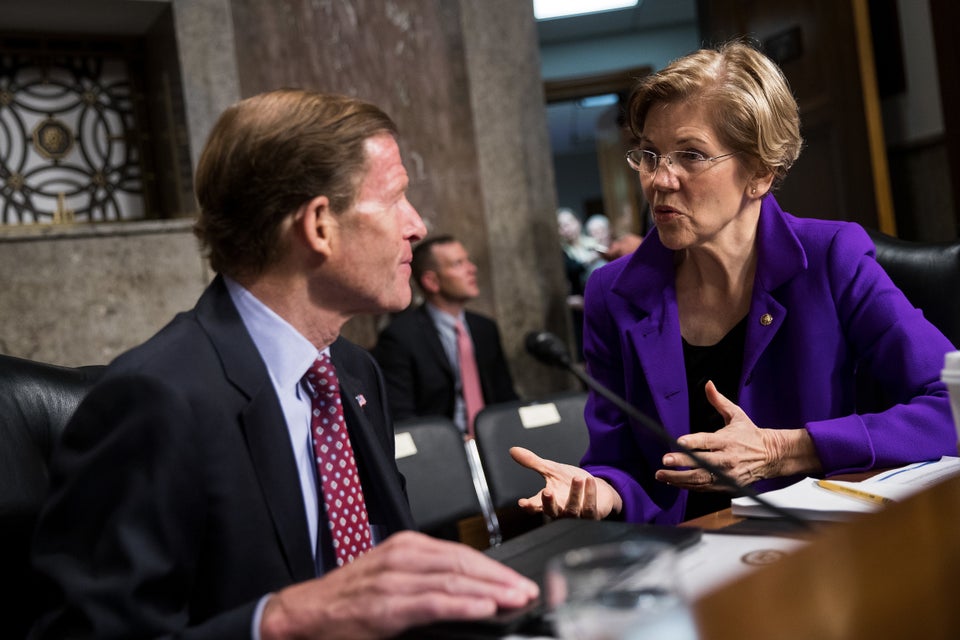 2017 Scenes From Congress & Capitol Hill
Popular in the Community