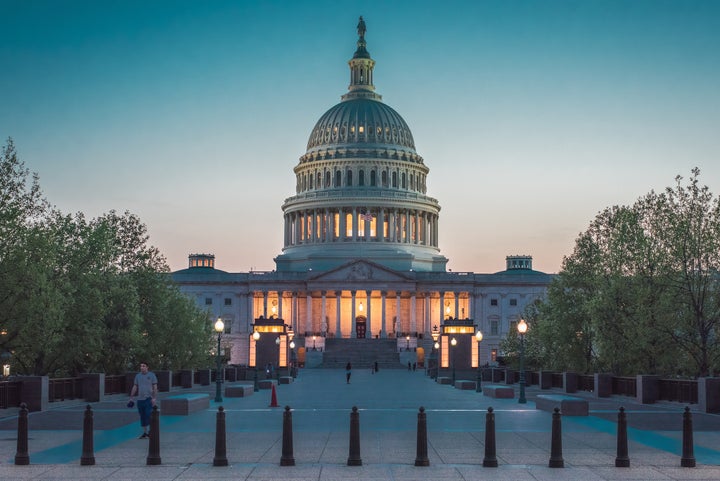 Co-authored by Zaki Barzinji, Senior Policy Advisor of the Muslim Public Affairs Council
Today, the Senate Homeland Security Committee held a hearing on violent extremism that singles out Muslims, includes zero authentic voices from our community, and provides a platform for one of the most virulent professional Islamophobes in the world. In addition to being morally reprehensible, this hearing also makes us less safe.
American Muslims support a secure homeland that ensures protection and safety for all Americans against any threat to our lives and liberty. It is because of that firm belief that we must voice our serious concerns over the framing and composition of this hearing.
First, we are dismayed that the topic of addressing violent extremism is being discussed with a narrow-scope focus almost exclusively on the Muslim community. The singling out of Muslims in this manner only breeds fear, cements a narrative of a cosmic war between Islam against the West, and flies in the face of actual trends of domestic violent extremism.
Ideologically motivated attacks by right-wing nationalists and white supremacist groups have skyrocketed over the past several years. In just the few months since the 2016 presidential elections, the Southern Poverty Law Center has reported over 1,500 hate-motivated bias incidents, and a sharp spike in the formation of hate groups.
In Portland last month, we saw two men lose their lives and a third wounded while defending two women — one of whom wears a headscarf — from a vicious attack by an ideologically-motivated individual. In his court appearance, the alleged killer shouted, "you call it terrorism; I call it patriotism!" We must call it what it really is: violent extremism.
In October of 2016, a terrorist group called The Crusaders planned to bomb an apartment complex in Kansas home to 120 Somali immigrants with the desire to "wake people up." If their plot had not been thwarted by FBI, it could have resulted in one of the deadliest bombings in recent history.
These examples point to the same conclusion: violent extremism in our nation knows no religious or racial bounds and any attempts to counter its spread by federal or local government must acknowledge and address all forms with equal seriousness and devotion of resources.
Second, just as no conversation on violent extremism should single out the Muslim community, no high-level conversation on Muslims should be held without authentic representatives from the community itself. It's deeply alarming that neither of the panelists who purport to understand the American Muslim experience have any demonstrable experience working with our communities.
If they had, they would know that American Muslims work tirelessly to make our country safer, provide essential services to their congregations, and contribute to the prosperity of our society.
They would know that despite the fear of alienation and isolation brought on by the rise in Islamophobia, we nevertheless remain resilient and work to empower our younger generations with a strong sense of identity.
Unfortunately, the panelists selected for this hearing to represent the Muslim perspective do not promote that same message of pluralism. In fact, one of the panelists, Ayaan Hirsi Ali, has declared routinely that "we are at war with Islam" and that "there is no moderate Islam." Making such declarative statements, and representing those views in a formal capacity to the Senate, does not make us safer but only spreads a malicious fiction that violent extremists on every side champion with glee.
Finally, it important to acknowledge that American Muslims are already addressing these issues head on.  As with all communities, there's always more work we can do to create safe spaces for positive expression, civic engagement, and holistic nurturing of all our members so that we may lead meaningful lives, achieve economic empowerment, and provide safety and security for our families. But by necessity this work must be community led, without the specter of government or law enforcement involvement creating ripples of distrust and furthering the criminalization of entire segments of our population.
While MPAC applauds this committee for its dedication to improving our homeland security, we reiterate that ensuring safety for all Americans must include acknowledging and confronting all forms of violent extremism and centering authentic voices for any community directly affected by policy conversations. Furthermore, those communities most under attack must be protected and given the space and resources to serve the needs of their members. Only by recognizing that the same thread of hate ties all who seek to divide us together can we overcome their effects and respond in unison with a voice far greater.
REAL LIFE. REAL NEWS. REAL VOICES.
Help us tell more of the stories that matter from voices that too often remain unheard.