Senate Republicans on Wednesday blocked a bill that would have required all for-profit employers to include the full range of contraceptives in their health insurance plans, in effect overriding the Supreme Court's recent decision in Burwell v. Hobby Lobby Stores, Inc.
The Senate voted 56 to 43 to proceed to debate on the bill, falling short of the 60 votes needed to move forward. Three Republicans-- Sens. Mark Kirk (R-Ill.), Lisa Murkowski (R-Alaska) and Susan Collins (R-Maine) -- voted with Senate Democrats to proceed.
The bill, sponsored by Sens. Patty Murray (D-Wash.) and Mark Udall (D-Colo.), would have barred for-profit companies from opting out of federal law based on the religious beliefs of their owners. The Supreme Court ruled earlier this month that Hobby Lobby, a craft supply chain owned by Evangelical Christians, could legally refuse to cover the four kinds of contraception that its owners believe are akin to abortion.
Supporters of the Democrats' bill used the Twitter hashtag #NotMyBossBusiness to express their opposition to the idea of employers getting to pick and choose what kinds of health coverage their female employees receive based on their own religious beliefs.
"While some are saying this case has nothing to do with access to birth control, that is simply not true," Sen. Jeff Merkley (D-Ore.) said during debate over the bill on Wednesday. "For most working families, affordability is access. A third of women in America say they have struggled with the cost of birth control at some point in their lives. For a working family getting by month to month, often paycheck to paycheck, these costs -- though they might be dismissed by Washington pundits -- these costs add up, and they can put contraception out of reach."
Republicans opposed the bill because they said it infringes upon the religious liberty of employers.
"The issue in Hobby Lobby is not whether women can purchase birth control, it's who pays for what," Sen. Deb Fischer (R-Neb.) told colleagues. "Those of us who believe that life begins at conception have moral objections to devices or procedures that destroy fertilized embryos. I think most Americans agree that that's reasonable."
House Republicans also blocked the bill Tuesday in a procedural vote. All Republicans and four Democrats voted against bringing it up.
Members of the House Pro-Choice Caucus said they used the procedural move to force their GOP colleagues to go on record opposing the bill.
"The women of America should know where their representative stands," the members said in a joint statement. "Does their member of Congress stand with bosses who seek to get between a woman and her health care needs? Or do they stand with the women of America and believe that, when it comes to their own health care, a woman should be her own boss?"
This article was edited after publication to include a statement from the House Pro-Choice Caucus.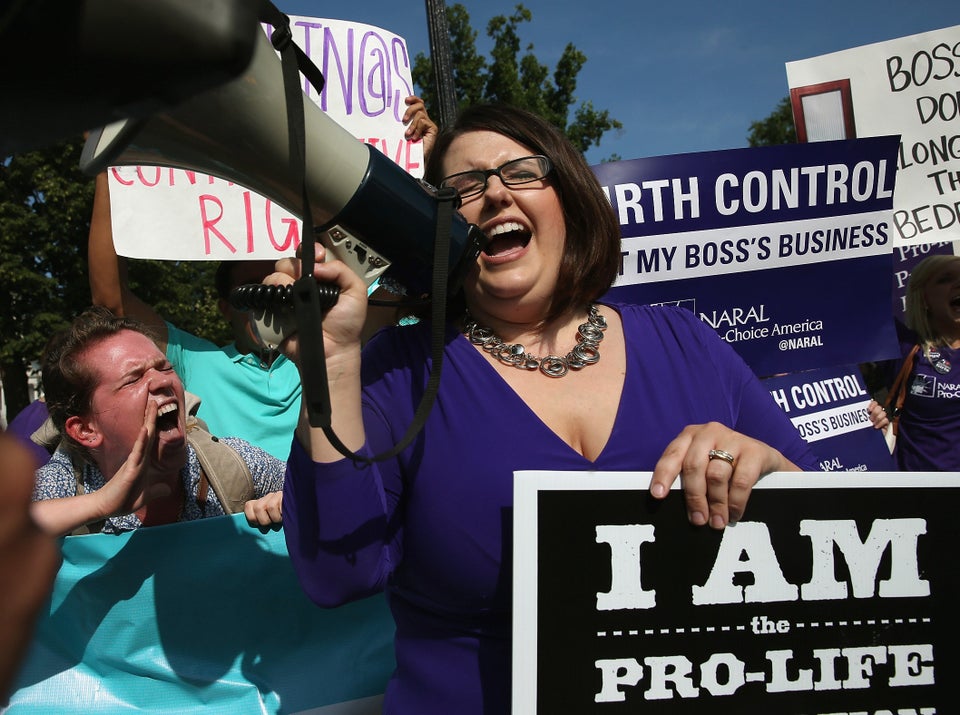 Supreme Court Hobby Lobby Decision
Popular in the Community