WASHINGTON -- The Senate Judiciary Committee approved the bipartisan "gang of eight" immigration bill on Tuesday in a 13 to 5 vote after a marathon final day of markup that stretched into the evening.
All Democrats on the committee, along with Sen. Orrin Hatch (R-Utah) and gang of eight Republican Sens. Lindsey Graham (R-S.C.) and Jeff Flake (R-Ariz.), voted in favor of the bill, which will now go to the Senate floor. Sen. John Cornyn (R-Texas), who voted against the bill out of committee, said he would support allowing it to move forward for debate -- rather than joining a filibuster -- once on the Senate floor. Sen. Chuck Grassley (R-Iowa), who was also a "no" vote, said if it had been between his vote and moving the bill to the Senate floor, he would have voted in favor.
The crowd in the room erupted into applause when the final vote tally was read, rising to their feet and chanting "Yes we can!" then "Si se puede!"
Democrats seemed equally pleased to vote the bill out of committee.
"The dysfunction in our current immigration system affects all of us and it is long past time for reform," Judiciary Chairman Patrick Leahy (D-Vt.) said before the bill's passage. "I hope that our history, our values, and our decency can inspire us finally to take action. We need an immigration system that lives up to American values and helps write the next great chapter in American history by reinvigorating our economy and enriching our communities."
The bill came out of months of work from the gang of eight, which in addition to Graham and Flake includes Sens. John McCain (R-Ariz.), Marco Rubio (R-Fla.), Chuck Schumer (D-N.Y.), Dick Durbin (D-Ill.), Michael Bennet (D-Colo.) and Bob Menendez (D-N.J.). It includes a path to citizenship for undocumented immigrants, a streamlined legal immigration process, tougher interior enforcement and increased border security.
One of the final issues to settle was over high-skilled worker visas called H1-Bs. An amendment that simplifies the process for companies to bring in workers in science, technology, engineering and math eventually passed on a voice vote. Hatch and Schumer came to a compromise that led Hatch to agree to vote the full bill out of committee, although he did not commit to supporting its eventual passage.
It was a tough vote for Sen. Dick Durbin (D-Ill.), who has previously been wary of expanding H1-B visas. He voted in favor, however, citing the need for compromise and to get the bill through.
"We've made concessions I never thought we'd have to make ... but we've made those concessions to win your support," Durbin said to Hatch. "We need your support, and we want to pass this bill."
The amendment came under fire from the AFL-CIO labor federation, which said the measure would hurt American workers.
"There is no reason why this strong coalition should accept anti-worker amendments," AFL-CIO President Richard Trumka said in a statement. "And let's be clear: Senator Orrin Hatch's H-1B amendments are unambiguous attacks on American workers."
Some measures praised highly by immigrant rights advocates never went to a vote. Leahy brought up his amendment to allow LGBT couples equal protection under immigration law, but withdrew it "with a heavy heart" when it became clear Democrats were willing to drop it so the bill would pass.
A number of provisions lauded by advocates did make it in. The committee voted on Monday to approve Blumenthal's amendment that would block immigration raids in sensitive areas such as schools, hospitals and places of worship, except in extreme circumstances. A separate Blumenthal measure to restrict the use of solitary confinement in immigrant detention also passed on Monday, also on a voice vote.
Although many Republican amendments failed, some GOP senators, such as Hatch, were more successful than others. The committee voted on Monday to require a mandatory biometric exit system at airports with the highest volume of international air travel -- something Sen. Jeff Sessions (R-Ala.) wanted to do nationwide but without success.
Amendments deemed poison pills failed, unsurprisingly. Sen. Ted Cruz (R-Texas) attempted to add a change that would strip the bill of its path to citizenship for undocumented immigrants, which is considered absolutely necessary to the bill by President Barack Obama, Democrats and some Republicans. Five Republicans voted for that amendment, while three -- Hatch, Graham and Flake -- joined Democrats in opposing it.
Leahy said the amendment would gut the bill, while Sen. Chuck Schumer (D-N.Y.) said "it goes against everything America stands for." Sen. Dick Durbin (D-Ill.) similarly disparaged another failed Cruz amendment, this one to bar currently undocumented immigrants from ever being eligible for welfare benefits such as Medicaid and food stamps, saying he doesn't think such an America is one he'd want to live in.
Sessions was also unsuccessful in his efforts to amend the bill, offering 49 amendments and seeing nearly every one that went for a vote fail. On one amendment last week Sessions was the sole "yes" vote, with all of his Republican colleagues abandoning him in his effort to limit legal immigration.
Sen. Mazie Hirono (D-Hawaii) was one of the rare Democrats to offer an amendment that the gang of eight took down. Schumer and Durbin told her they had to reluctantly oppose her attempt on Tuesday to add a change that would expand family visas so that people in extreme hardship could petition for green cards for their adult children or siblings. It failed with 7 votes in support and 11 against, including Democrats Schumer, Durbin, and Sen. Dianne Feinstein (D-Calif.), all of whom said it was a good amendment but would upset the delicate balance of the gang of eight bill.
"Your heart's in the right place, your amendment's in the wrong place," Durbin said to Hirono.
President Barack Obama applauded the committee for passing the bill.
"None of the Committee members got everything they wanted, and neither did I, but in the end, we all owe it to the American people to get the best possible result over the finish line," he said in a statement. "I encourage the full Senate to bring this bipartisan bill to the floor at the earliest possible opportunity and remain hopeful that the amendment process will lead to further improvements."
Now that the bill passed the Senate Judiciary Committee, it has to go to the Senate floor, where gang of eight members are hopeful it will pass. Schumer and McCain, who is not on the Judiciary Committee, have said they would like to win over a majority of both parties -- around 70 votes in total.
Before You Go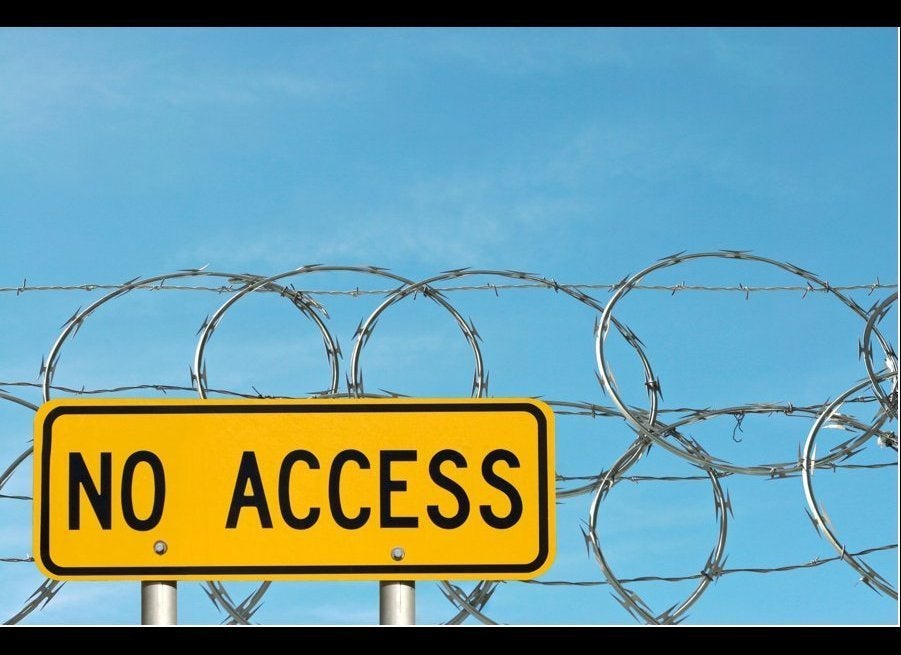 Controversial Immigration Laws
Popular in the Community