WASHINGTON -- The Senate kicked off its debate Friday on the "gang of eight" comprehensive immigration reform bill with vows from Sen. Jeff Sessions (R-Ala.) and Sen. Mike Lee (R-Utah) to fight its passage.
"From my perspective, there is no one amendment that can fix this bill," Lee, who at one time worked with the gang of eight on a reform deal, said on the floor. "Indeed, there is no series of tinkering changes that will turn this mess of a bill into the reform the country needs and that Americans deserve."
It was the first series of floor debate on the gang of eight reform bill, which would increase border security, create more interior enforcement, streamline legal immigration and provide a conditional path to citizenship for undocumented immigrants currently in the United States.
The bill will go up for a vote next week on whether it should proceed, and is expected to pass a 60-vote threshold even though it does not yet have 60 votes in support. The issue of whether to support the reform legislation is most complicated for Republicans, many of whom, like Lee and Sessions, say that it provides too little border security and that the path to citizenship would violate the nation's commitment to the law.
Sessions spent the longest time on the floor at nearly two hours, including a back-and-forth with Lee. The Alabama senator acknowledged that polling shows most people support allowing undocumented immigrants to become citizens, but only if paired with more border security and interior enforcement. Sessions added that he believes record deportation figures are skewed.
He said he is prepared to work on the legislation but wants it "in a way that doesn't damage too much the rule of law," although he thinks legalizing undocumented immigrants would violate the law by definition.
"It will damage the rule of law because it's a violation of the rule of law to reward someone who came illegally, give them benefit [for] their act," he said. "If someone robs a bank and you catch them and they've got the money, they have to give the money back. They don't get to keep the money. You don't get to keep the benefits of your activity."
Democrats were partially on the defense Friday, both discussing the bill's merits and attempting to tamp down concerns from Republicans and skeptical members of their own party. Sen. Bill Nelson (D-Fla.) talked up the strong border security measures already in the bill, which devotes significantly higher resources there and requires improvements to be met before undocumented immigrants can proceed with a path to citizenship.
"This bill includes important things to secure the borders," he said. "Do you think the border is secure now? Well by the way, they're more secure now than they were just a few years ago. They're catching some 60 percent of all of the people that are coming across the border now. But that's not good enough, 40 percent are still coming across. This bill is going to try to take it up to 90 percent."
Some of the border measures involve the Department of Homeland Security making decisions on whether improvements have been adequate, which Lee said he opposes. He compared Congress to Pontius Pilate -- the judge in the Bible who authorized the crucifixion of Jesus -- because the bill gives authority over some decisions to the Department of Homeland Security.
"Members of Congress like first and foremost to wash their hands of things. In the grand tradition of Pontius Pilate, we're sometimes inclined to wash our hands of things and push important decisions off to someone else to make them," Lee said.
There was one awkward moment at the beginning of the discussion, when Senate Majority Leader Harry Reid (D-Nev.) misspoke about about the bill's bipartisan nature. Sen. Ted Cruz's (R-Texas) office quickly called it a "freudian slip."
"Today Senators will have the opportunity to debate a partisan -- I'm sorry, the bipartisan, wow, pardon me -- immigration bill reported by [the Judiciary Committee]," Reid said.
None of the members of the gang of eight -- four of whom are Republicans -- spoke about their bill, but Judiciary Committee Chairman Patrick Leahy (D-Vt.), whose committee approved it in May, argued in its favor.
"We should do what is right, what's fair, what's just," he said. "Immigration reform is an important economic issue, a civil rights issue and a fairness issue. If a majority of us stand together, we stay true to our values and agreements, I believe we can pass legislation to write the next great chapter of American history in immigration."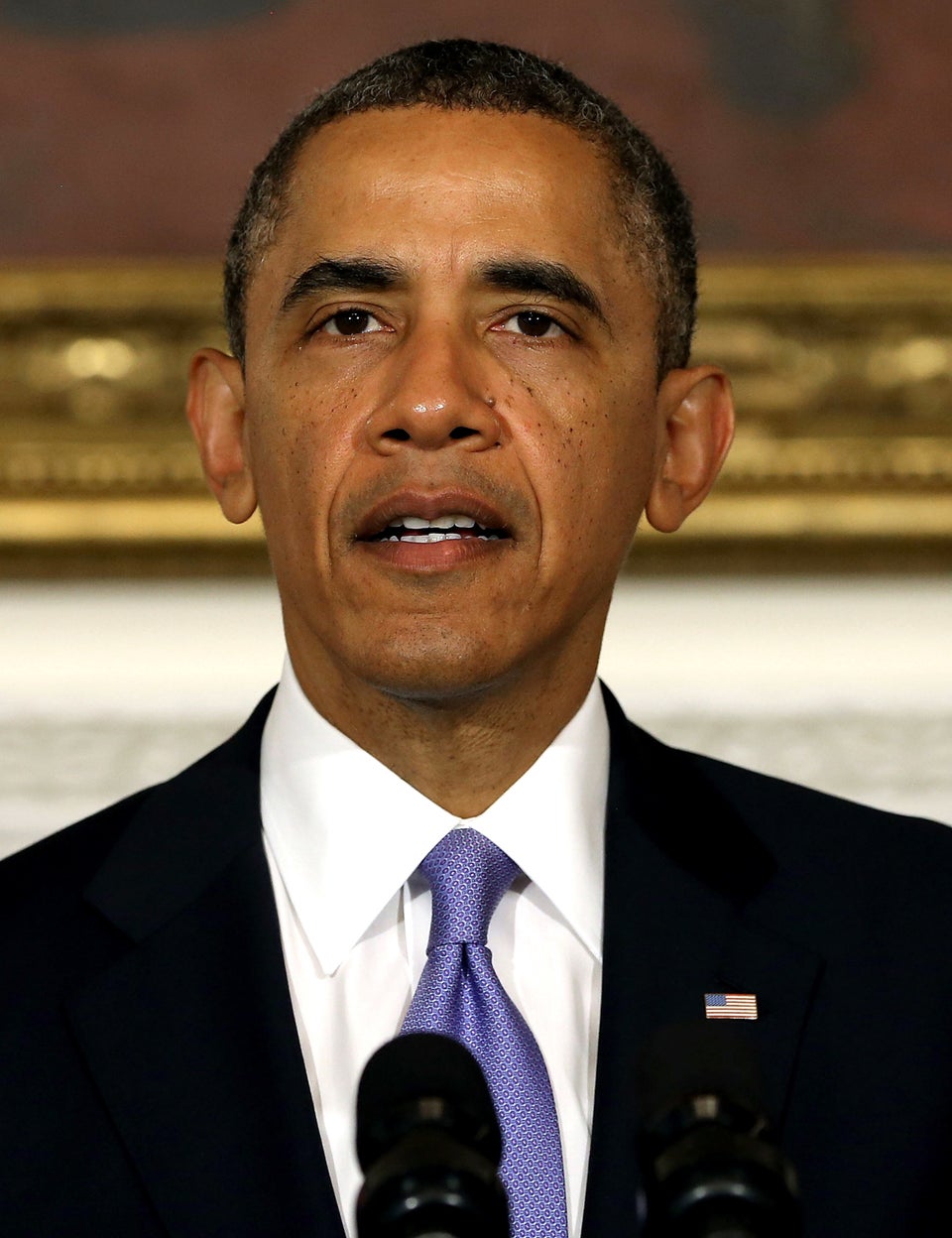 11 Ways Immigration Reform Helps The Economy