WASHINGTON -- The Senate passed a politically fraught immigration reform bill on Thursday that would give a path to citizenship to some of the estimated 11 million undocumented immigrants living in the U.S., bringing them out of the shadows and preventing continued record deportations that have separated hundreds of thousands of families.
Undocumented immigrants and advocates in the crowd, many of them young so-called Dreamers, broke out into applause and chants of "yes we can!" after Vice President Joe Biden, who came to the Senate to preside over the proceedings, read the results. Senators in the bipartisan "gang of eight" that drafted the bill -- Sens. John McCain (R-Ariz.), Marco Rubio (R-Fla.), Lindsey Graham (R-S.C.), Jeff Flake (R-Ariz.), Chuck Schumer (D-N.Y.), Dick Durbin (D-Ill.), Bob Menendez (D-N.J.) and Michael Bennet (D-Colo.) -- patted each other on the back.
Just before the vote Thursday, Senate Majority Leader Harry Reid (D-Nev.) dedicated the decision, in part, to the late Sen. Ted Kennedy (D-Mass.), who worked for reform but never saw it signed into law.
"Senator Kennedy knew the day would come when a group of senators, divided by party, but united by love of country, would see this fight to the finish," Reid said. "So the day is today. And while I am sad that Senator Kennedy isn't here to see history made, I know he is looking at us proudly and loudly."
Although sponsors didn't get to the 70 votes they hoped for, the full support from Democrats and addition of Republican votes was significant. McCain, Rubio, Flake and Graham were joined in voting "yes" by Republican Sens. Lamar Alexander (Tenn.), Kelly Ayotte (N.H.), Jeff Chiesa (N.J.), Susan Collins (Maine), Bob Corker (Tenn.), Orrin Hatch (Utah), Dean Heller (Nev.), John Hoeven (N.D.), Mark Kirk (Ill.), and Lisa Murkowski (Alaska).
The bill doesn't please everyone, but its passage is a victory for those who have been working on the issue for years and watched immigration reform fail six years ago. It addresses undocumented immigrants, legal immigration, border security, employer hiring and an entry-exit system so the government knows if foreign nationals leave the country when their visa expires. The path to citizenship is long -- likely 13 years or more -- and arduous, but advocates are thrilled that it would exist at all, given opposition from many Republicans and the failure of bills to carve out such a path in the past. Dreamers, young undocumented immigrants who came to the U.S. as children, would be able to earn green cards in five years, as would some agricultural workers.
The bill adds huge increases in border security, bolstered by an amendment from Corker and Hoeven that helped bring on board unsure Democrats and Republicans. The amendment would prevent green card status for undocumented immigrants until the government deploys 20,000 additional border agents, mandates E-Verify to prevent businesses from hiring unauthorized workers, completes a 700-mile border fence and adds to entry-exit systems to track whether foreign nationals overstay their visas.
Although those border security measures and other pieces of the bill come at a cost, the Congressional Budget Office has estimated that the legislation would shrink the deficit by nearly than $900 billion, minus expenses from the Corker-Hoeven amendment.
The bill has vehement opponents in Sens. Jeff Sessions (R-Ala.), Chuck Grassley (R-Iowa), John Cornyn (R-Texas), Mike Lee (R-Utah) and Ted Cruz (R-Texas), along with 27 others who voted in opposition to the bill. They argue that the bill is "amnesty" because undocumented immigrants would receive provisional legal status to stay in the U.S. before border and enforcement measures are met. They also allege that the bill won't ensure those measures will actually be met.
Grassley and Cornyn blocked two efforts to vote on additional amendments on Wednesday and Thursday, taking a measure from Sen. Rob Portman (R-Ohio) off the table, which led to him voting in opposition.
"If they come up short, since they bragged so much about getting 70 votes, it's going to be a strategic defeat for them," Grassley told reporters shortly before the vote began.
Graham said it wasn't a problem.
"This is overwhelming support for the bill," he told reporters after the vote. "Why did I want 70? I'm just greedy. ... This is incredibly pleasing."
The opponents have expressed hope that the bill will die in the House, which is a possibility, given Republican opposition there. Lee said earlier Thursday on the Senate floor that the legislation is doomed to fail anyway, resigned that it would pass in the upper chamber.
"If this bill passes today, it will be all but relegated to the ash heap of history, as the House appears willing to tackle immigration reform the right way," Lee said ahead of the vote. "The sponsors of this bill had the best of intentions, but in my opinion, intentions aren't enough."
Although a bipartisan House group is working on a comprehensive immigration bill, its members hit a roadblock earlier this month when Rep. Raul Labrador (R-Idaho) dropped out. The House is more likely to pursue a piecemeal approach, led by Judiciary Committee Chairman Bob Goodlatte (R-Va.) and Immigration Subcommittee Chairman Trey Gowdy (R-S.C.). Some measures, including one to make it a crime to be in the country without status, have already passed the Judiciary Committee.
Goodlatte issued a statement after the vote Thursday, saying he congratulated the Senate but has "many concerns about its bill," giving no indication his committee would consider the gang of eight plan.
"While the Senate has every right to pass solutions it deems appropriate, the House does as well," he said. "That's the American legislative process."
Speaker John Boehner (R-Ohio) reiterated on Thursday that he intends for the House to pursue its own immigration reform approach, rather than taking up the Senate bill.
"The House is not going to take up and vote on whatever the Senate passes," Boehner told reporters at a press conference. "For any legislation, including a conference report, to pass the House, it's going to have to be a bill that has the support of a majority of our members," he added later, referring to Republicans.
Some House Republicans have said they don't want the lower chamber to take up immigration reform at all, even piecemeal, and threatened a revolt if Boehner holds a vote on the Senate bill. Rep. Mo Brooks (R-Ala.) said on the "Laura Ingraham Show" on Thursday that he is in the minority for not wanting to pass any immigration legislation that would allow for a conference committee to combine the House and Senate bills in "nefarious ways."
"I'm one of those who believes that this is fraught with peril," Brooks said. "If we were to pass a bill that's a good bill on immigration, on enforcing and securing our borders, on whatever topic related to immigration we may want to pass a bill on, it can become a vehicle."
The bill's supporters in the Senate said they hope the House passes legislation that can be combined with the bill, and perhaps adds things they weren't able to include.
"This isn't the end of the process, we're kind of at halftime," Hoeven said after the vote. "So the next thing is to figure out how we get the House to engage."
Flake, who served in the House before joining the Senate this year, predicted his former colleagues would feel pressure to act. He said he'd urge them, particularly those from Arizona, to consider the border security elements in the bill. "When people read that title, they'll be surprised at what's in it," he told reporters.
"Having served over there, whenever a good substantive bill comes with a significant vote, it's tough to ignore," he said. "Particularly this one -- there's going to be a lot of pressure to bring something up."
President Barack Obama promised to continue to press the House to move on immigration reform, and asked others to join in.
"Today, the Senate did its job," he said in a statement. "It's now up to the House to do the same. As this process moves forward, I urge everyone who cares about this issue to keep a watchful eye. Now is the time when opponents will try their hardest to pull this bipartisan effort apart so they can stop commonsense reform from becoming a reality. We cannot let that happen."
Regardless of the bill's political future, its passage was a significant moment for the immigrant activists that crowded into the gallery to watch the vote. Biden asked those in attendance to keep silent -- part of the Senate's rules of decorum -- but many of them began to chant anyway.
"I've been waiting for this moment all my life," said Lissette Moreno, an undocumented, 29-year-old Texan who has lived in the United States since she was 5 and has earned two college degrees. "All my life I've lived in fear. I'm very happy for myself, my family and my community."
This is a developing piece and has been updated.
Danielle Schlanger, Michael McAuliff and Sabrina Siddiqui contributed reporting.
Before You Go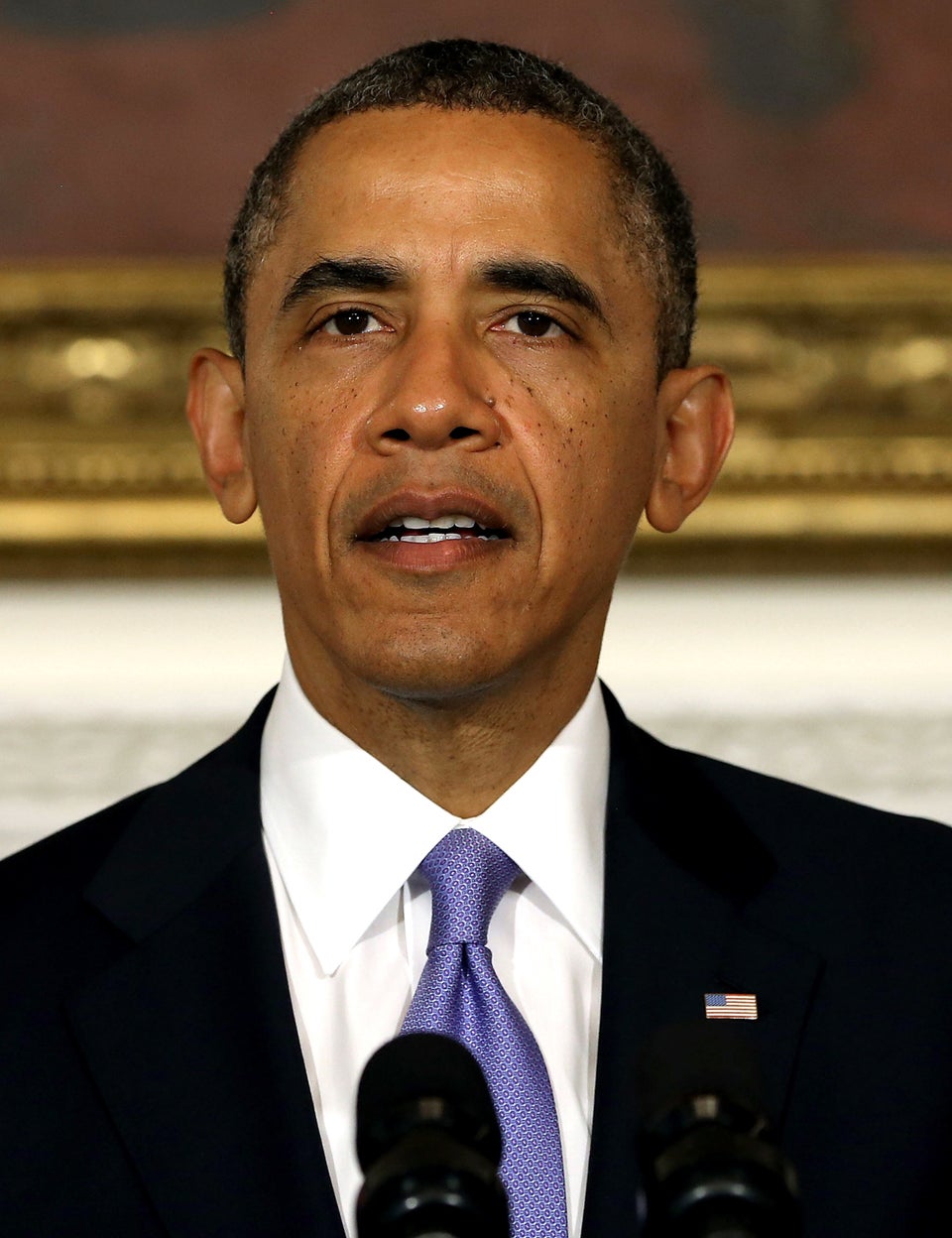 11 Ways Immigration Reform Helps The Economy
Popular in the Community