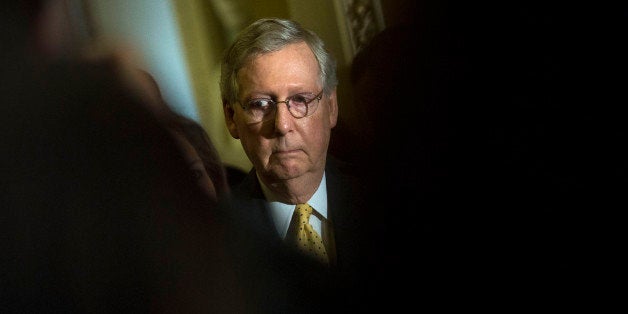 WASHINGTON -- The Senate on Thursday voted overwhelmingly to pass a bill intended to give Congress a say in the emerging nuclear deal between Iran, the U.S. and its five negotiating partners. The final vote was 98 to 1, with Sen. Barbara Boxer (D-Calif.) as the lone no-show and junior Sen. Tom Cotton (R-Ark.) casting the only dissenting vote.
"On such a serious national security matter that must halt Iran's nuclear weapons program, Congress has a responsibility to fulfill its oversight obligations, to dispense with political divisions and to unite around a common purpose," said Sen. Ben Cardin (D-Md.), ranking member of the Senate Foreign Relations Committee. "Such bipartisanship has eluded the Senate of late, but I give great credit to Chairman Corker who kept us focused on the ultimate goal," he continued, referring to Sen. Bob Corker's (R-Tenn.) efforts to rework the original language of the bill into a version that was palatable to Democrats.
The final passage out of Senate came immediately after a separate vote to cut off further debate on non-germane amendments to the bill, to which over 70 proposed changes have been filed.
The move to abruptly end debate and bring the unamended bill up for a vote came after an unexpected procedural move by Cotton, who effectively jumped the line and forced a vote on a package of his own amendments. While his demands were relevant to the nuclear negotiations -- restrictions on sanctions relief and an assurance on "anytime, anywhere inspections" -- he also included a provision authored by Sen. Marco Rubio (R-Fla.) that would require Iran to recognize Israel as a Jewish state.
The Israel provision was particularly offensive to supporters of the bill because aside from being non-germane to the nuclear negotiations, it put pro-Israel lawmakers in the difficult position of being forced to publicly vote down pro-Israel legislation.
Faced with a scenario in which the Iran bill could not move forward until Cotton's amendment package was addressed, McConnell grudgingly filed cloture on the bill Tuesday evening. The move opened him up for criticism from his Democratic colleagues, who accused him and his party of hypocrisy for berating Senate Minority Leader Harry Reid (D-Nev.) for his tight control of the amendment process during his time as majority leader.
Thursday's vote to end debate was delayed by several hours in an attempt to give lawmakers extra time to carve out an agreement on a limited series of votes on amendments, before cutting off debate entirely. Such an agreement was ultimately not palatable to either party.
Most Republicans oppose anything less than an unrestricted open amendment process. Sen. David Vitter (R-La.) has vowed to block any effort to vote on a predetermined set of changes to the bill.
Democrats, who have held off on bringing up amendments, are ready to wrap up the bill. "Virtually all the amendments that were filed would be controversial, and would most of them would sink the bill if adopted," Sen. Chris Coons (D-Del.) said on Tuesday.
Cotton's maneuver was an unexpected boost for those who wanted a vote on the Iran bill in the form in which it passed unanimously out of committee last month.
"If his goal was to allow a wide range of his colleagues to get their amendments heard, his action was directly counter to that goal," said Coons, who worked closely with Corker and Cardin in the foreign relations committee to craft legislation that wouldn't face the threat of a presidential veto.
Ultimately, only two amendments came to a vote, and both failed. Corker and Cardin, the bill's managers, claim that before Cotton's move to force a vote, there was a plan in place to vote on a handful of controversial amendments.
At least publicly, members of Cotton's party aren't buying Democrats' claims that he is to blame for the short-lived amendment process.
"That's a bunch of bull," Vitter said Wednesday after being blocked by Cardin from making changes to a previously filed amendment. "This has been a determined, choreographed effort to close the door on an open amendment process."
The bill must now pass through the House before landing on the president's desk. It is expected to face less scrutiny there, due in part to the looming June 30 deadline to reach a final nuclear deal.
House Speaker John Boehner (R-Ohio) praised the Senate vote and said he expected a similar outcome in his chamber. "I look forward to House passage of this bill to hold President Obama's administration accountable," he said.
This article was updated after publication to include a statement from Sen. Ben Cardin, and corrected to reflect that John Boehner is the speaker of the House.
Before You Go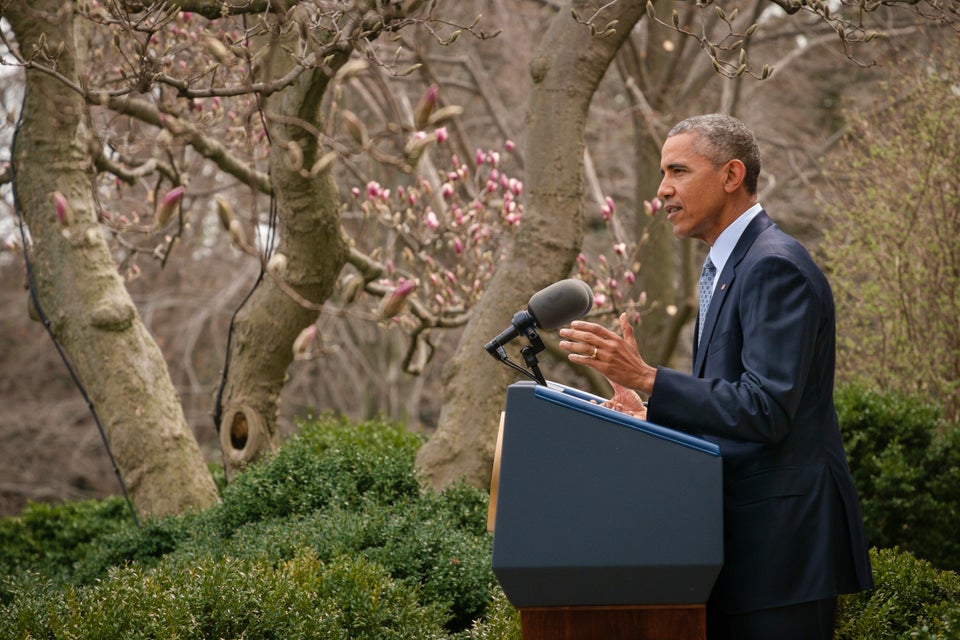 Responses To Iran Deal
Popular in the Community