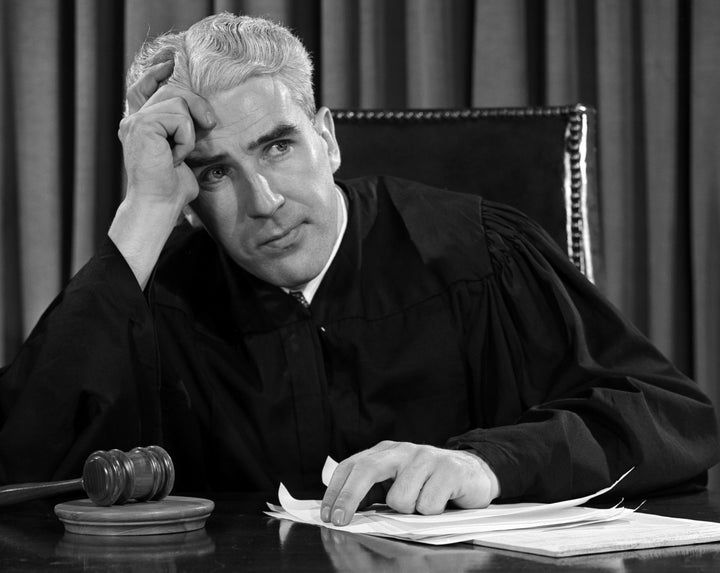 But one that belongs on that list will probably go unnoticed: the nation's federal court system.
The Senate only confirmed 11 federal judges this year -- the lowest number in more than half a century. At the same time, court vacancies jumped from 42 to 66, and the number of courts with "judicial emergencies," where judges face staggering, unmanageable caseloads, more than doubled.
"I think it really is one of the worst records ever," said Carl Tobias, a scholar of federal judicial selection at the University of Richmond School of Law. "Especially because there were available people on the [Senate] floor."
It's all part of a broader effort by Senate Republicans to prevent President Barack Obama from putting his picks on the federal bench. They've delayed votes on judicial confirmations for years, but when they took control of the Senate in January, they starting slowing things down even more, in hopes of holding up the process until a Republican is elected president.
The Senate adjourned in December without confirming 19 judicial nominees who were ready for a vote. None are controversial; they all cleared the Judiciary Committee without opposition. But Senate Majority Leader Mitch McConnell (R-Ky.) pushed them into next year to drag out the process.
It's hurting the court system -- and the people it serves. Civil cases are being delayed for years at a time. Judges are burning out trying to keep up. Semi-retired judges are pulling full-time hours to help keep their courts from collapsing under their own weight. The Senate is effectively strangling parts of the judicial system.
"They're a co-equal branch," Tobias said. "Especially in Texas or the border states or the eastern district of California, these judges are just overwhelmed. They carry huge caseloads."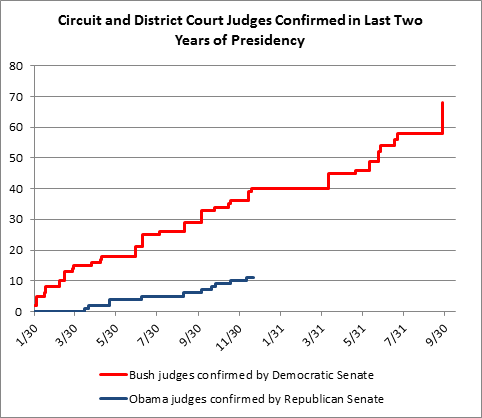 There's also the paradox of Republican senators blocking their GOP colleagues' nominees just to spite Obama. Two of the 19 stalled nominees, for example, would fill district court vacancies in Tennessee. Waverly Crenshaw Jr. and Edward Stanton III have strong support from their state's two Republican senators, Bob Corker and Lamar Alexander, who recommended them to Obama in the first place. But neither got a confirmation vote in December, which would have been quick and easy, and they're not scheduled to anytime soon.
Or take Luis Restrepo, a circuit court nominee who's been waiting more than a year to be confirmed to a seat that's been empty for 910 days. The seat, on the U.S. Court of Appeals for the 3rd Circuit, is also a judicial emergency, meaning the workload exceeds 700 cases or is between 500 to 700 for more than 18 months. Restrepo watched his confirmation get delayed and skipped over until he was ultimately denied a vote in December. That's despite having the backing of home-state senator Pat Toomey (R-Pa.)
The good news for courts is that McConnell is planning to give Restrepo and four other nominees a vote sometime before mid-February. He's also said he doesn't think there should be an official cut-off date for confirming judges in 2016, despite it being a presidential election year.
Some conservative groups are pressuring McConnell to cut off the judicial confirmation process altogether, though.
"Why are Senate Republicans giving any more judges to President Obama in his lame duck year when their goal should be to bottle up the remainder of the Obama agenda?" said Rick Manning, the president of Americans for Limited Government. "To get the new year off to the right start, Senate Majority Leader Mitch McConnell should pull the Restrepo nomination from the Senate calendar using his leverage and the rightful power of the Senate to bring Obama to heel during the last year of his term in office."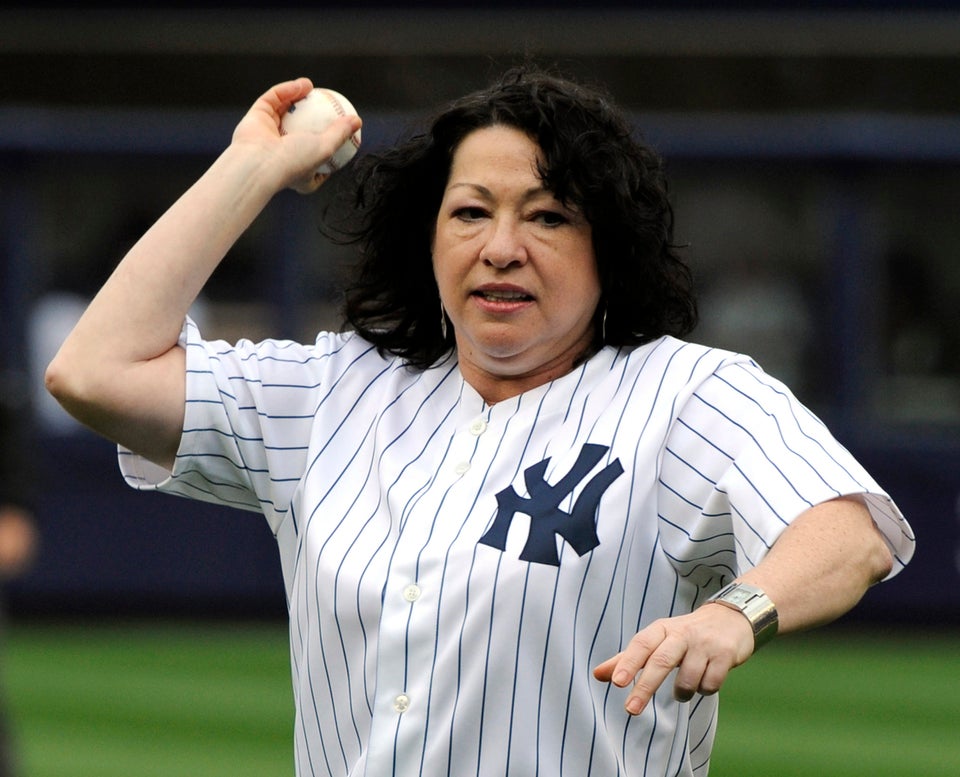 Supreme Court Justices Get Out Of The Office
Support HuffPost
The Stakes Have Never Been Higher
Popular in the Community