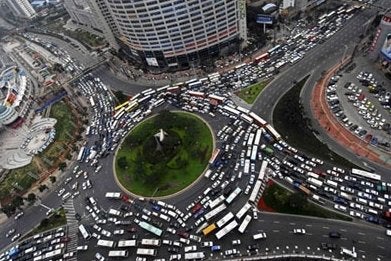 Take the housing rescue bill that collapsed this week: On a test vote, 83 senators supported provisions intended to halt the steepest slide in home prices in a generation. Still, the measure stalled, undone by a dispute over whether to add tax breaks for renewable energy production, an idea supported by 88 senators.

Lawmakers, lobbyists and independent analysts say that bill and other major legislation have been derailed by political maneuvering for an election likely to consolidate Democratic control over Congress and in which the sputtering economy tops the agenda. With each side using the Senate's byzantine rules to gain advantage, work in the upper chamber, always balky, has ground to a halt.

Senate Democrats accuse Republicans of adopting intransigence as a strategy to produce a "do-nothing" Congress. Senate Republicans acknowledge using delay tactics but say they are reacting to a heavy-handed Democratic majority that has denied them a voice on the Senate floor.
REAL LIFE. REAL NEWS. REAL VOICES.
Help us tell more of the stories that matter from voices that too often remain unheard.