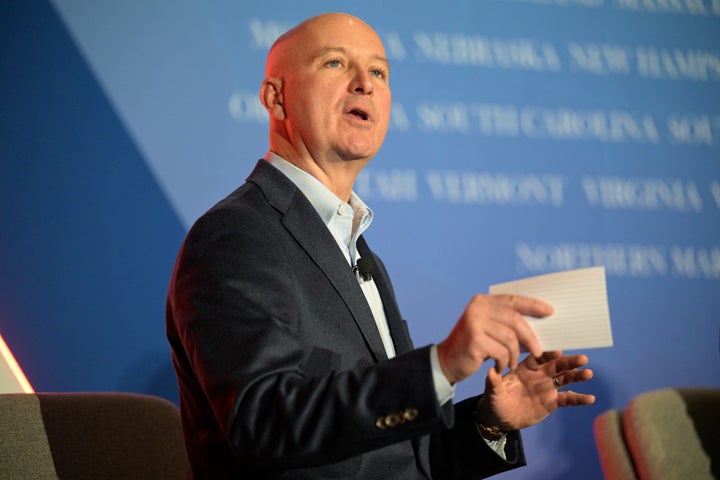 LINCOLN, Neb. (AP) — In one of his first acts as Nebraska's governor, Republican Jim Pillen on Thursday named to the state's vacant U.S. Senate seat the former governor who helped him get elected.
Pillen surprised no one in naming fellow Republican Pete Ricketts to the seat vacated Sunday by Ben Sasse.
The governor said 111 people applied for the vacant seat.
"I don't believe in placeholders. I believe that every day matters. … placeholders don't have any accountability to the people," Pillen said.
Pillen was elected in November in large part because of Ricketts' backing, which included more than $100,000 of his own money contributed directly to Pillen's campaign. Ricketts also gave nearly $1.3 million this year to the political action committee Conservative Nebraska, which ran a slew of attack ads against Pillen's primary opponents, including the Trump-backed candidate, Charles Herbster.
Ricketts will serve two years before a special election is held in 2024 to finish out the last two years of Sasse's term. He would then have to seek reelection in 2026 for a full six-year term.
Ricketts steps into his new role as one of the richest senators in the chamber, with a reputation for using that wealth to back conservative causes and candidates. Ricketts put his net worth at about $50 million when he ran for a second term as governor in 2018.
Popular in the Community