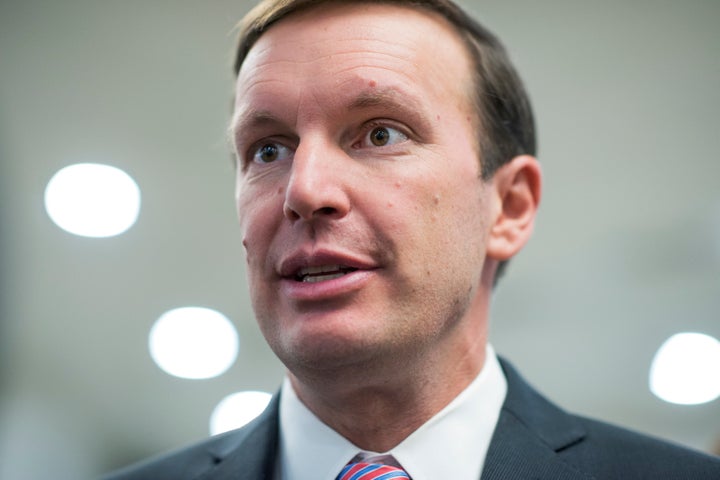 WASHINGTON ― The Senate has rejected a measure that would have blocked a $1.15 billion weapons transfer to Saudi Arabia, disappointing critics of the Kingdom and tacitly endorsing President Barack Obama's policy of record arms deals to the Saudis and other U.S. partners in the troubled Middle East.
A handful of lawmakers from both parties backed the bill, describing it as a way to begin putting necessary limits on the U.S.-Saudi alliance. The bill's supporters say the Kingdom has threatened American interests by committing war crimes in its brutal U.S.-backed campaign to restore the government in Yemen, and by spreading a radical strain of Islam that some terror groups, like al Qaeda and the self-described Islamic State, have partially co-opted.
Another arms deal would solidify the impression that the U.S. is tied to the worst Saudi excesses, according to the measure's co-author, Sen. Chris Murphy (D-Conn.).
"There is a U.S. imprint on every civilian death inside Yemen, which is radicalizing the people of this country against the United States," Murphy said.
But the bill failed 71-27 on Wednesday after its opponents argued that it would be interpreted as a dangerous, disloyal message to an ally that has embraced U.S. policy at great cost to itself.
"Were this resolution of disapproval ever to be adopted, it would further convince the world that the United States is retreating, not only from its commitments, but also as a guarantor of the international order we worked to create after the Second World War," Senate Majority Leader Mitch McConnell (R-Ky.) said.
The vote appears to mark the end of a spat that began in August, when the Obama administration informed lawmakers that despite the growing controversy over Yemen, it had approved another weapons sale to the Saudis.
Members who had been raising the Yemen issue then began to try to kill the deal.
Others on the Hill argued that Saudi Arabia and other U.S. partners in the Persian Gulf need to arm themselves against an increasingly aggressive Iran. Iran has supported Houthi forces in Yemen that ousted a pro-Saudi government last year. It's also used its allies to expand its influence and weaken Saudi proxies elsewhere, particularly in Lebanon and Syria.
On Wednesday, Sen. John McCain (R-Ariz.), chair of the Senate Armed Services Committee, suggested that this is not the right time or the right way to begin a broad conversation about U.S.-Saudi relations.
"If militias were attacking our borders and launching missiles into our territory and our friends refused to help us defend ourselves, we would certainly question the value of that friendship," McCain said. "This is why the sale is more important than just a sale. It is a message."
Murphy and others skeptical of Saudi Arabia ― like resolution co-sponsors Sens. Rand Paul (R-Ky.), Mike Lee (R-Utah) and Al Franken (D-Minn.), and the supporters of the equivalent measure in the House, Reps. Ted Lieu (D-Calif.) and Mick Mulvaney (R-S.C.) ― aren't likely to drop the issue.
"I knew from the beginning that this was not becoming law," Murphy told Politico. "My point here is to raise a discussion about the war in Yemen and Saudi behavior in the region that isn't happening."
The fact that public criticism of U.S.-Saudi relations has become so popular has the Saudis worried about how much they can count on traditional support from Washington. The Kingdom has responded by bolstering its charm offensive among "thought leaders" in the U.S. and pumping up nationalism at home ― suggests that it might actually become more aggressive in response to international condemnation because it feels isolated and betrayed.
Other recent news from the Hill is adding to the Saudis' anxieties. The House has approved a bill that would allow sovereign governments to be sued in the U.S. over allegations of terror. That measure was championed by some families of victims of the Sept. 11 terrorist attacks who believe Saudi Arabia had a role in those events, even though years of investigations by the U.S. government have found no evidence for that claim.
Obama plans to veto this measure, with the White House citing concerns for the security of U.S. personnel abroad. Administration sources argue that other governments would pass similar laws that would open up America to suits and fraught, as well as potentially unfair processes of discovery and trial. They also note that the legislation would affect all countries, not just the Kingdom. European Union countries, for example, strongly oppose the bill as well, arguing that sovereign immunity is essential to foreign policy and international law.
Still, Congress could override the veto ― which lawmakers appear to be seriously considering, presumably in part because siding with Sept. 11 families would likely bolster their political prospects in an election year.
Before You Go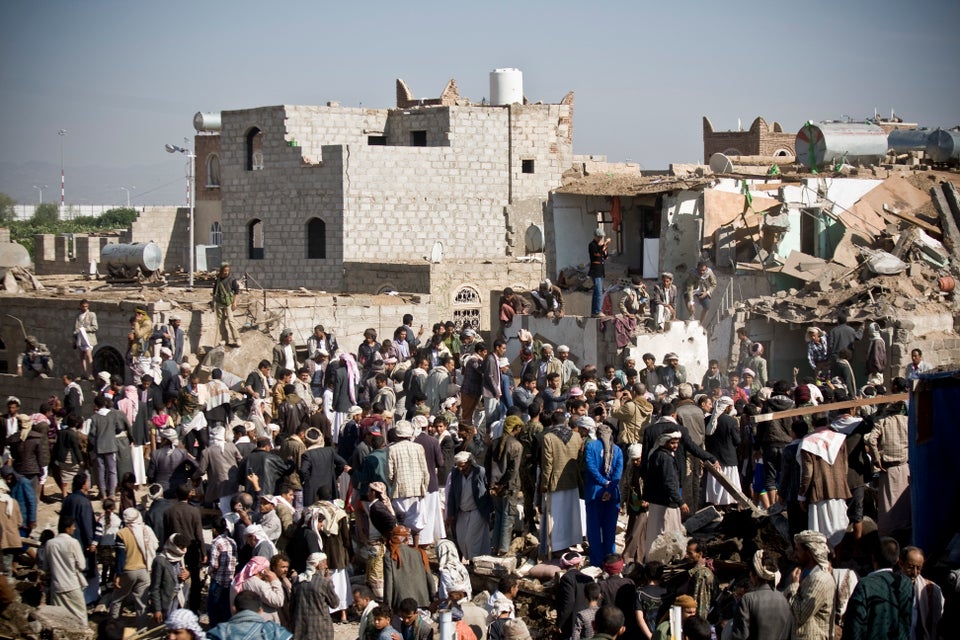 Saudi Airstrikes Yemen
Popular in the Community