We know that the Senate has changed quite a bit in the past few years, with the upper chamber becoming more polarized and more toxic.
But now, in quite dramatic fashion, we can see the chamber actually pull apart:
Renzo Lucioni graphed Senate votes since 1989 to show how often senators voted together. Data from the 101st Congress (1989-1990) shows a lot of purple. Data from the 113th Congress, which began in January, shows almost none.
Click through to see how the Senate has changed each year: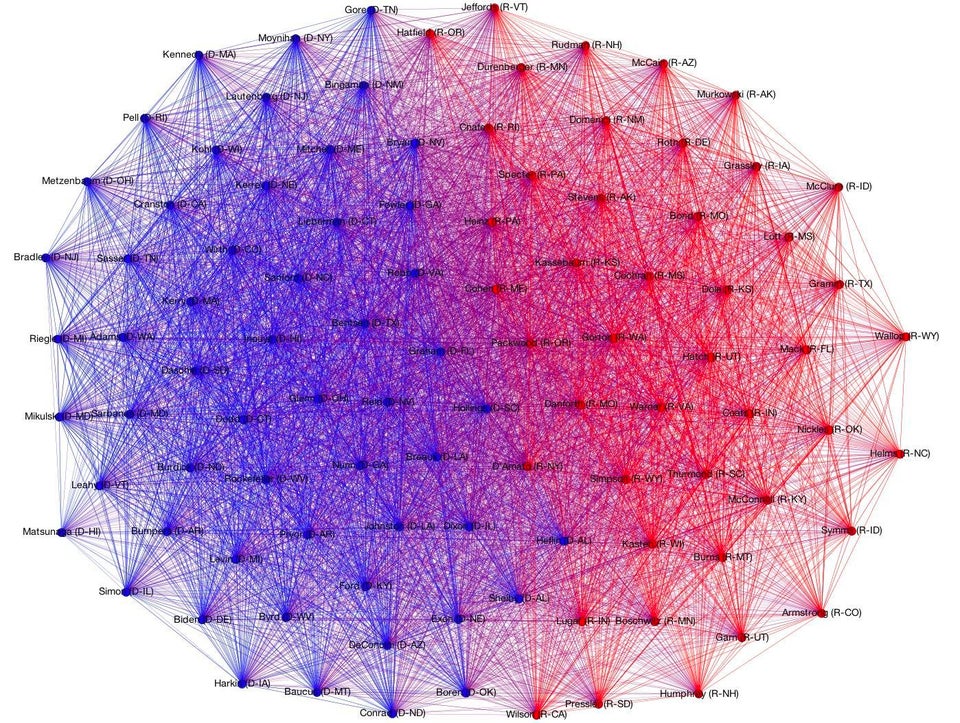 Senate Polarization, 1989-2013
Popular in the Community