 WASHINGTON -- In the two weeks since the Democratic National Convention, Democratic Senate candidates have been making considerable gains in the polls in several closely contested races across the country.
Currently, a combination of returning senators and candidates leading in 2012 contests would give the Democrats 48 seats, with 51 needed for a majority. One independent candidate likely to caucus with the Democrats is leading in Maine, while another six races where neither candidate has led consistently are widely considered toss-ups. In three of those toss-up states -- Wisconsin, Massachusetts and Virginia -- the Democratic candidates appear to have made gains since the Democratic convention.
The biggest shift has been in Wisconsin, where three of four polls conducted after the Democratic convention show Democratic Rep. Tammy Baldwin moving ahead of former Gov. Tommy Thompson. Most polls conducted earlier in the year had shown Baldwin trailing.
Though the race remains a toss-up, the HuffPost Pollster chart for the race, based on all available polls, currently gives Baldwin a slight edge (47.2 to 46.4 percent). She had trailed Thompson by 5 to 6 percentage points for much of the year.
In Massachusetts, four out of five public polls conducted in September have shown Democratic challenger Elizabeth Warren slightly ahead of Republican Sen. Scott Brown. In August, two polls had shown Brown slightly ahead.
And in Virginia, one of the most consistently close races in the country, five of seven polls conducted since the Democratic convention have shown Democrat Tim Kaine leading, with margins varying between 1 and 8 percentage points.
The standard trend lines, which are designed to smooth out random variation, remain mostly flat in Massachusetts and Virginia for now, but will turn up for the Democrats if further polls confirm the post convention trends.
Other critical races have also shown recent shifts in favor of the Democratic candidate.
In Florida eight of nine new polls conducted in early September show Sen. Bill Nelson (D-Fla.) leading Republican challenger Rep. Connie Mack. The HuffPost Pollster chart currently gives Nelson a 7 percentage point lead (46.7 to 39.4 percent) roughly double the margins favoring the Democrat earlier in the year.
In Missouri, where polling has been less frequent, the trend lines show a sharp decline for Republican Rep. Todd Akin following the national uproar over his claims that women can't get pregnant in cases of "legitimate rape." The HuffPost Pollster chart currently gives incumbent Democratic Sen. Claire McCaskill the edge, leading 44.9 to 43.1 percent. She had trailed in every poll conducted from May to mid-August.
The common element behind all of these changes appears to be a jump in enthusiasm among rank-and-file Democrats since the Charlotte convention. A Pew Research survey, released on Wednesday, found the same pattern, and noted in particular that there has been no decline in engagement among African-American voters since 2008, when they overwhelmingly supported Democrats in record numbers.
The races that have been trending in the Democrats' favor have largely been in states with either historically strong Democratic bases, such as Massachusetts and Wisconsin, or large African-American populations, such as Florida, Missouri and Virginia.

Unfortunately, many of the most competitive races have generated little or no public polling data, and much of what is available often comes from polls sponsored by campaigns or political parties. In North Dakota's hotly contested open seat match-up between Republican Rep. Rick Berg and Democrat Heidi Heitkamp, for example, the most recent poll was released in July and was sponsored by the North Dakota Democratic Party. Polling has been almost as sparse in the competitive or potentially competitive contests in Montana, Indiana, Nevada, Hawaii, Connecticut, Arizona and Nebraska.
As such, our Election Dashboard Senate page rates each race using a combination of HuffPost Pollster estimates and a composite index of three highly respected Senate race handicappers, The Cook Political Report, The Rothenberg Political Report and Larry Sabato's Crystal Ball. If a state has had at least five polls conducted in the last 21 days, we will use that polling average to classify the race (a lead of less than 3 percent is a "toss-up," a 3-6 percent lead is a "lean" and lead of more than 6 percent is "strong"). Otherwise, where polling is sparse or dated, we will be relying solely on the composite index of the three handicappers.
This outlook also features a synopsis of each race, featuring links to the polling charts and handicapper ratings.
Democrats currently hold a six seat majority in the Senate, including independents who caucus with their party; they hold 53 seats to the Republicans' 47. To achieve a majority, Republicans need a net gain of at least three seats, or four if President Barack Obama is reelected -- in the result of a 50-50 tie, the vice president casts the tie-breaking vote.
Republicans are almost certain to pick up a seat in Nebraska, where Sen. Ben Nelson (D) is retiring. Their next best pickup opportunities are in Montana and North Dakota, where the Republican candidates hold small leads in the polls. However, they are expected to lose a seat in Maine where independent Angus King, who is expected to caucus with Democrats, is favored to win -- though Republican Charlie Summers has gained significant ground in the last week or so.
To ensure a majority, Republicans must win the three states listed above and two other Democratic-held seats while holding several vulnerable seats of their own. Other prime Republican pick-up opportunities include Wisconsin, Virginia, Missouri, Connecticut, and Ohio.
Even before the Democratic Convention, the National Republican Senatorial Committee had pulled funding from two other competitive states -- Missouri and New Mexico -- to compete in two other states that were once thought to be relatively safe -- North Dakota and Indiana.
Whether or not these recent developments have been due to rising enthusiasm, it is clear that at this moment -- 47 days from Election Day -- that Democrats are in a much stronger position to retain their Senate majority than they were even a few weeks ago.
HuffPost's Election Dashboard will continue to track U.S. Senate handicappers' ratings for the rest of the election, and HuffPost Pollster will continue to monitor the latest Senate polls. You can also check out our House Outlook section on the Dashboard, which was launched in August.
Before You Go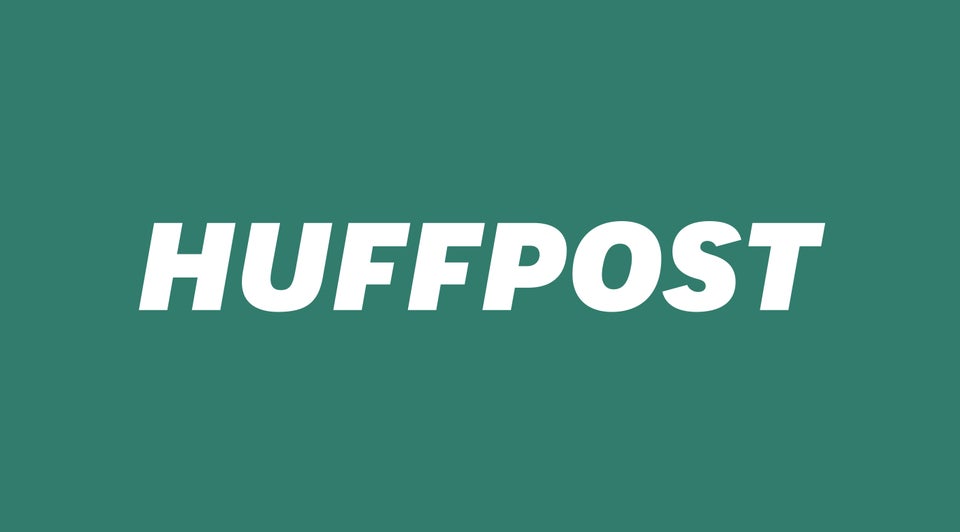 2012 Senate Race Polls
Popular in the Community