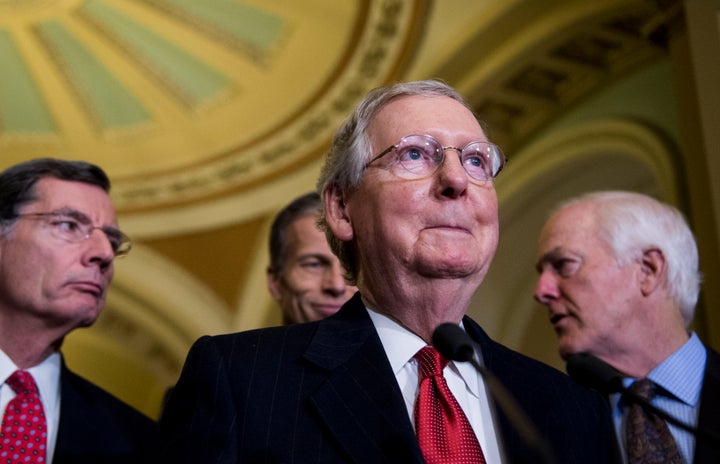 By Lisa Lambert and Sarah N. Lynch
WASHINGTON, Feb 3 (Reuters) - The Republican-led Congress killed a controversial U.S. securities disclosure rule early on Friday aimed at curbing corruption at big oil, gas and mining companies.
In a 52 to 47 vote, the Senate approved a resolution already passed by the House of Representatives that wipes from the books a rule requiring companies such as Exxon Mobil and Chevron Corp to publicly state the taxes and other fees they pay to foreign governments.
Republican President Donald Trump is expected to sign it shortly.
Exxon and other major energy corporations have fought for years to prevent the rule, required by the 2010 Dodd-Frank Wall Street reform law, from seeing the light of day.
After a series of legal battles, the Securities and Exchange Commission in June 2016 completed the regulation, which supporters say can help expose questionable financial ties U.S. companies may have with foreign governments.
Democrats in the Senate had raised concerns during debate late on Wednesday that Exxon's chief executive during those legal fights was Rex Tillerson, recently confirmed as Secretary of State, the country's top diplomatic post.
Tillerson, who has done extensive business in Russia, had raised Democrats' hackles at his confirmation hearing by saying he did not know Exxon had lobbied against U.S. sanctions on Russia.
"It should be lost on no one that in less than 48 hours, the Republican-controlled Senate has confirmed the former head of ExxonMobil to serve as our Secretary of State, and repealed a key anti-corruption rule that ExxonMobil and the American Petroleum Institute have erroneously fought for years," said Senator Ben Cardin of Maryland, the senior Democrat on the foreign relations committee.
Cardin had written the Dodd-Frank section on the payments with former Senator Richard Lugar, a Republican. (Editing by Bernadette Baum)
Popular in the Community