WASHINGTON -– The new Senate Republican majority creates an opportunity for likely Majority Leader Mitch McConnell (R-Ky.) to force a vote on the proposed Keystone XL pipeline he's been waiting years to hold.
By The Huffington Post's count, the new Senate will have at least 61 votes in favor of a measure forcing the pipeline's approval -- a filibuster-proof majority.
Republican National Committee Chairman Reince Priebus said Tuesday in an appearance on MSNBC that passing a Keystone approval bill would be the second item on the Republican agenda, after a budget. "I actually think the president will sign the bill on the Keystone pipeline because I think the pressure -- he's going to be boxed in on that, and I think it's going to happen," Priebus said.
The controversial 1,660-mile pipeline from Alberta, Canada, to Texas has been under consideration for six years. Because it crosses an international border, the permitting decision lies with the State Department. In April, the State Department again delayed a decision until a Nebraska court can resolve a lawsuit over the proposed route through the state. A decision in that case is expected later this year.
Tuesday's vote didn't dramatically alter the pipeline's standing in the Senate. That's because some Democrats who lost their re-election bids were also pro-Keystone, including many who signed a letter to President Barack Obama earlier this year urging him to approve the pipeline. Sens. Mark Pryor (D-Ark.) and Kay Hagan (D-N.C.), who signed that letter, lost their re-election bids. Sen. Mary Landrieu (D-La.), chair of the Senate Energy and Natural Resources Committee and author of earlier Keystone legislation, heads to a runoff in her race that she is likely to lose.
Montana Democratic Sen. John Walsh also signed that letter, though he ended up dropping out of his race and clearing the way for a pro-Keystone Republican, Steve Daines. Alaska Senate results aren't final, but Democratic incumbent Sen. Mark Begich is pro-Keystone, so the outcome there won't shift the tally on a pro-pipeline vote.
Retiring Democratic Sens. Tim Johnson (S.D.) and Jay Rockefeller (W.Va.) have both been less clear about their positions on Keystone. Johnson didn't sign the Democrats' pro-Keystone letter, feeding rumors he was likely to retire, which he later announced. Rockefeller voted for a 2013 budget measure supporting Keystone, but he's never fully endorsed the pipeline. Stridently pro-Keystone Republicans Mike Rounds and Shelley Moore Capito will take over the seats of Johnson and Rockefeller, respectively.
The pro-Keystone camp did pick up two new votes outright: Republican Cory Gardner, who defeated incumbent Sen. Mark Udall (D) in Colorado, and Republican Joni Ernst, who beat Democrat Bruce Braley in the race to fill the seat of retiring Democratic Sen. Tom Harkin.
Other Democrats who have been somewhat supportive of Keystone in previous measures would likely vote against a Republican measure forcing it through. Delaware Democratic Sens. Chris Coons and Tom Carper both voted for a 2012 budget resolution that was pro-Keystone, but have said they will defer to the Obama administration's decision-making process. Sen. Al Franken (D-Minn.) has said the process has taken too long, but deferred to the State Department's process.
The Obama administration has said it wants to see the government's full decision-making process finished before rendering its verdict on the pipeline. That means Obama is likely veto any measure that comes to his desk before the State Department finishes its review.
Environmental activists who have made defeating the Keystone XL pipeline their top priority said Tuesday that they haven't lost yet, and will continue to urge the Obama administration to block the pipeline.
"Republicans may have won control of the Senate, but they're still a few votes shy of the 67 they'd need to override the Keystone XL veto President Obama promised them," said Jason Kowalski, policy director at the group 350.org.
Support HuffPost
The Stakes Have Never Been Higher
Before You Go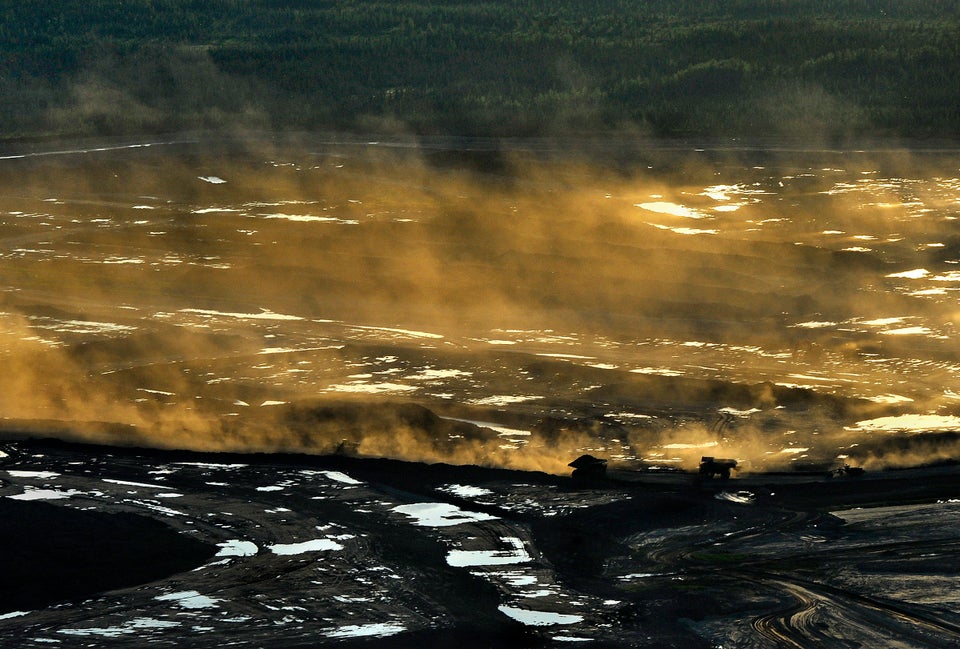 Keystone XL Pipeline Report Highlights
Popular in the Community