WASHINGTON ― Sen. Jeff Flake (R-Ariz.) stunned his colleagues when he announced on Tuesday he's not running for re-election and torched his party for not having the spine to call out President Donald Trump for his destructive comments and actions.
"I will not be complicit or silent. When the next generation asks us, 'Why didn't you do something? Why didn't you speak up?' What are we going to say?" Flake said in a blistering speech on the Senate floor.
He urged his colleagues to "respect each other again in an atmosphere of shared facts and shared values," while calling Trump's behaviors "outrageous" and "dangerous to democracy."
These are bold words from a U.S. senator ― especially since they're directed at his own party ― but they only came after he announced his retirement. It's the same thing that's happened with Sen. Bob Corker (R-Tenn.). He announced last month that he's not running for re-election, and has since accused Trump of being a serial liar, of turning the White House into an adult daycare center and of leading the country into World War III.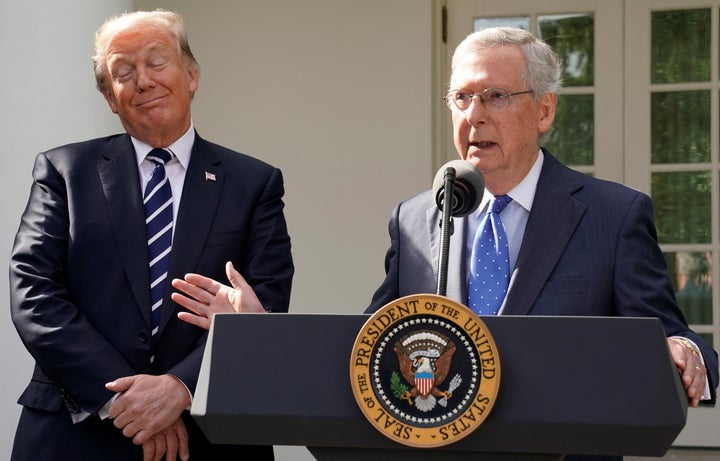 Flake was candid about why he's suddenly calling out Trump.
"I certainly think that being unencumbered by a race coming up [makes] it easier to speak out," he told HuffPost.
There is a deeply cynical message from all this: that it takes leaving politics for a senator to call out a president for trying to undermine the foundation of democracy. For all of Trump's attacks on the free press, or his routine insults lobbed at individual members of Congress, or his personal attacks on the credibility of federal judges who rule against him, other Republicans don't appear willing to hold him accountable because they're afraid they'll lose their jobs.
Corker couldn't say who will be left to speak out against Trump if Republicans like him just leave Congress after they point out glaring problems with the president.
"I'll answer that question later," he said, ducking into an elevator.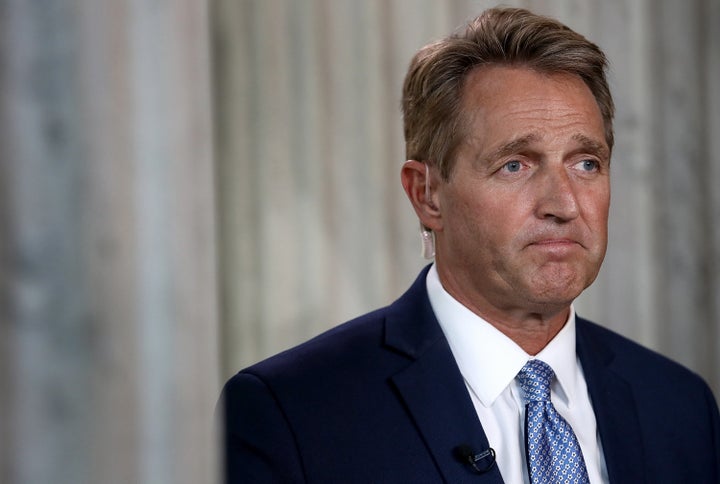 HuffPost gave GOP senators the chance to speak for themselves, asking why they don't seem to speak up when Trump says or does dangerous things.
"I don't know," grumbled Sen. John McCain (R-Ariz.), who has arguably been Trump's biggest GOP critic over the months.
He said only "no," when asked if his party has become too consumed by politics to put the country's interests before electoral wins. He also declined to say if it's time for other senators to start speaking out. "That's up to other senators," he said. "Not to me."
Several Republicans said, without irony, that they are simply too busy trying to pass bills to call out the president.
"I'll stand up when I need to, but I'm trying to get taxes cut, get Obamacare repealed and win a war we can't afford to lose" against terrorists, Sen. Lindsey Graham (R-S.C.) told reporters.
Sen. Ron Johnson (R-Wis.) said he is focused on tax reform, health care and reducing the debt. If Trump happens to make dangerous or false statements in the meantime, he said he doesn't feel responsible for calling him out.
"That's his problem. That's somebody else's problem. That's not my problem," said Johnson. "I've got my own things I'm trying to concentrate on, OK?"
Besides, he said, it wouldn't make any difference anyway if he did speak up whenever the president crosses a line. He said he doesn't want to spend his time in the Senate criticizing people.
"I don't see any positive result from it, in terms of what I'm trying to accomplish," Johnson said. "I'm trying to accomplish some things."
Sen. Pat Roberts (R-Kansas) said he, too, doesn't think it would make a difference to criticize Trump when he lies or says offensive things. "I can't affect that," he said. "I can't make any difference on that."
"That's not my problem. I've got my own things I'm trying to concentrate on, OK?""
Beyond advancing tax reform, health care and the farm bill, Roberts said he's not interested in much else, let alone speaking out against the president.
"I can't worry about who says what, who tweets back and forth," he said. "I would just say, you never get hurt by what you don't say."
If Senate Republicans privately have concerns with Trump's behavior, they certainly don't air those worries when he's around. The president got a standing ovation and rounds of applause on Tuesday when he joined them for their weekly lunch.
Sen. James Inhofe (R-Okla.) told reporters afterward that the meeting was a success. "Very upbeat, very positive," he said. "Good things are happening."
The lunch came just hours after Trump and Corker insulted each other on Twitter, again. But those tweets didn't come up at all during lunch, said Inhofe. Asked if he thinks it hurts the GOP's agenda when Trump routinely attacks senators, Inhofe only shrugged.
"I don't know," he said, "but they're all standing up and clapping now."
Before You Go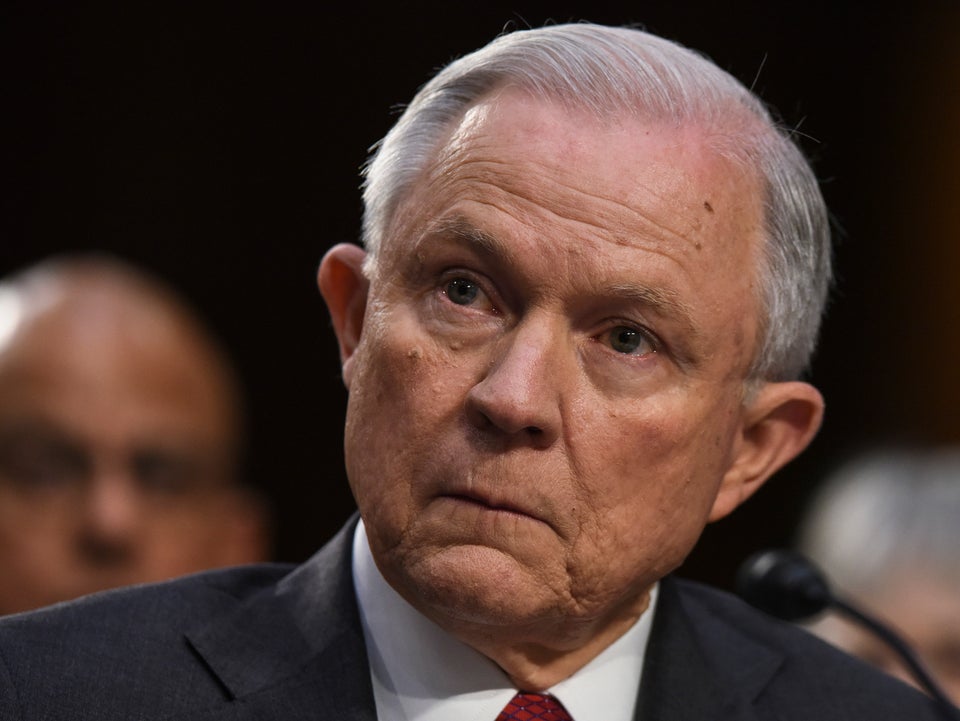 All The People Trump Attacks In His New York Times Interview
Popular in the Community