(Adds statement by Republican senators, paragraphs)
WASHINGTON, Jan 13 (Reuters) - Prospects of 1.4 million unemployed Americans getting their federal jobless benefits back soon brightened on Monday when U.S. Senate Republican negotiators offered a new plan to extend the emergency relief for three months.
Senate Democrats and Republicans planned to meet privately on Tuesday to evaluate the proposal. A vote on it could occur within days.
Long-term unemployment benefits expired on Dec. 28, and President Barack Obama and his Democrats in Congress have since pressed for an unpaid extension of up to one year.
Republicans have insisted on a shorter extension while also demanding that the $6.5 billion cost of extending benefits for three months be covered by government savings elsewhere.
According to a senior aides, the Republican offer would pay for the jobless benefits by extending across-the-board spending cuts, known as "sequestration," for another year - into 2024.
The measure also would clamp down on some unemployment benefits to people who also collect federal disability payments.
"We continue to negotiate in good faith, and we are all encouraged that we are making progress on a package that could pass with bipartisan support," said eight Republican senators who have taken the lead in trying to reach a deal.
The senators said in a statement the proposal included repeal of the recent cuts in the military retiree cost-of-living adjustment included in December's budget agreement and offsets to pay for the unemployment extension and restoring military retiree benefits within the budget window.
If the Democratic-led Senate approves the proposal, it would have to be passed by the Republican-led House of Representatives before it could go to Obama to sign into law.
Since the Senate began wrangling over a possible extension last week, the number of long-term jobless, generally defined as those who have been out of work for at least six months, has grown to 1.4 million from 1.3 million.
"I can't automatically agree to it," Senate Majority Leader Harry Reid, a Nevada Democrat, declared in announcing that Republican negotiators had offered a three-month deal.
Assistant Senate Republican Leader John Cornyn declined to make a prediction, saying, "At this point, we don't even know if Democrats will back it. ... I'm not optimistic."
Senator Orrin Hatch, senior Republican on the Finance Committee, which oversees jobless benefits, said he would support a bill if it is "done on a bipartisan basis."
Senator John Thune, a member of Republican leadership, told Reuters that he expected the measure, if put to a vote, would garner enough votes to pass, even if most Republicans oppose it.
"I don't know if there will be the votes for it ... probably not mine," Republican Senator Jeff Flake told Reuters, saying that paying for the program 10 years from now was "a gimmick." (Reporting by Thomas Ferraro and Richard Cowan; Editing by Ken Wills and Peter Cooney)

Before You Go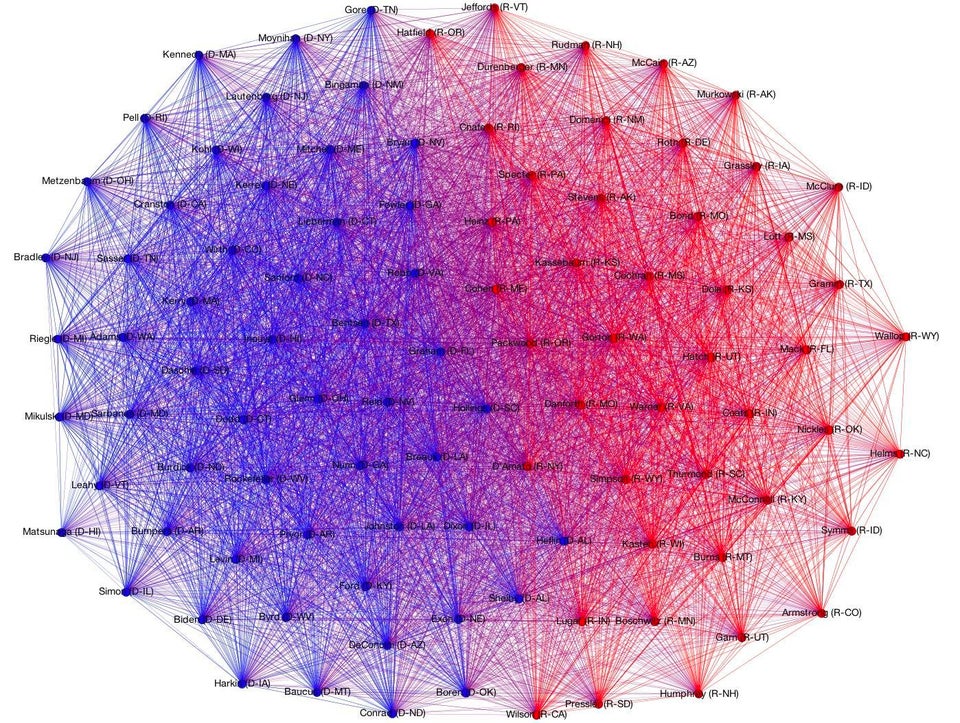 Senate Polarization, 1989-2013
Popular in the Community