 At the first Senate hearing to be held on the issue in nearly a decade, members of the Armed Services Subcommittee on Personnel indicated they will push the acting general counsel for the Department of Defense and the military's top legal officials, judge advocate generals (JAG), on deficiencies in the military justice system highlighted by the case.
"The issue of sexual violence in the military is not new. And it has been allowed to go on in the shadows for far too long," Sen. Kirsten Gillibrand (D-N.Y.), the subcommittee chair, said in her opening statement. She called the military justice system dysfunctional, noting that less than one out of 10 reported attackers are held accountable. The Department of Defense estimates that military sexual assault claimed 19,000 victims in fiscal year 2011 -- more than 50 per day.
"We need to take a close look at our military justice system, and we need to be asking the hard questions, with all options on the table, including moving this issue outside of the chain of command, so we can get closer to a true zero-tolerance reality in the Armed Forces," Gillibrand continued. "The case we have all read about at Aviano Air Base is shocking, and the outcome should compel all of us to take the necessary action to ensure that justice is swift and certain, not rare and fleeting."
In November, a military jury convicted Air Force Lt. Col. James Wilkerson of aggravated sexual assault and sentenced him to a year in detention and dismissal. But on Feb. 26, Air Force Lt. Gen. Craig Franklin threw out the decision, reinstating Wilkerson, a former inspector general at Aviano Air Base in Italy.
Hagel wrote in the response to Sens. Barbara Boxer (D-Calif.) and Jeanne Shaheen (D-N.H.) that while he has no authority under the Uniform Code of Military Justice to overturn Franklin's decision, "I believe this case does raise a significant question whether it is necessary or appropriate to place the convening authority in the position of having the responsibility to review the findings and sentence of a court-martial."
Boxer spoke at the hearing Wednesday morning.
"It isn't an internal matter -- it is a violent crime and it must be treated as such," she said.
The victim in the Wilkerson case, Kimberly Hanks, 49, a civilian physician assistant, was identified for the first time by NBC Wednesday morning ahead of the hearing. Hanks still works at Aviano, according to advocacy group Protect Our Defenders, and submitted written testimony to the hearing.
"I felt that I could hold my head up, that I did the right thing," she wrote of the ending to her military trial, which convicted Wilkerson of assaulting her as she slept in a guest room in his home last March. "The actions taken by General Franklin are shocking and disappointing. Why bother to put the investigators, prosecutors, judge, jury and me through this if one person can set justice aside, with the swipe of a pen?"
Gillibrand told The Huffington Post that the hearing was structured intentionally so that the military leaders would sit for the first panel, hearing testimony from a number of military sexual assault survivors. A recent House Armed Services hearing came under criticism when the many members of the military in the audience -- and the panelists, Air Force Chief of Staff Gen. Mark Welsh III and Gen. Edward Rice, the Air Force commander for Air Education and Training Command -- left the room after Welsh and Rice's testimony, before victims had a chance to speak.
Brian K. Lewis, former petty officer third class in the U.S. Navy and a board member for Protect Our Defenders, is the first male survivor of military sexual assault to testify before Congress.
Defense and Veterans Affairs estimates project that a majority of victims of military sexual assault are men -- about 56 percent, according to Lewis' testimony. Yet, women only make up some 15 percent of the military, and one in three military women has been sexually assaulted, according to the Department of Defense.
"I am here today because I am not alone," Lewis said. "The reforms haven't worked because they have targeted the symptoms of this epidemic. They have not addressed the root cause, which is that the military justice system is fraught with inherent personal bias, conflict of interest, abuse of authority and too often a low regard for the victim."
Rebekah Havrilla, who served as the lone woman in an Army Explosive Ordnance Disposal unit, told the subcommittee how a commander decided not to pursue charges against a man who raped her on the last day of her tour in Afghanistan, then posted photos he had taken of the attack online. She says the commander also declined to pursue the case against her team leader, who assaulted and harassed her throughout her deployment to the point where she suffered from severe depression and insomnia.
"The feeling of outrage over something like this happening -- he's convicted by a group of peers and someone can just say, 'Oh I'm going to overturn this,'" Havrilla told HuffPost of why she thinks the Wilkerson case may have gained traction, while the thousands of cases like hers have not. "There's a shock value with this, and with media attention -- kind of good timing, if you want to call it that -- it played into the political scene."
While reluctant to talk about her personal experience, she said she agreed to testify so that the military cannot be in denial of stories of survivors like herself.
"They need to have it in their faces, they need to hear from people who have been through it," she said. "They need to be challenged by their stories and those stigmas."
Shaheen told The Huffington Post ahead of her statements Wednesday that she is encouraged by Hagel's response, and though she is waiting to get all of the facts on the Wilkerson case from the secretary before she takes further action, she has thus far been "outraged" by the details that have emerged.
"I did not interpret that to mean nothing can be done on this case," Shaheen said of Hagel's statement that he has no authority under the UCMJ to overturn Franklin's decision. "Congress has the power of oversight."
When asked how Congress can ensure that reforms to the military have teeth, she answered, flatly: "Persistence."
UPDATE: 3:15 p.m. -- While significantly more military officials attended the second half of the hearing, an unusually high number of senators -- including members of Congress who do not serve on the subcommittee -- also attended to hear victims tell their stories.
"Their words inspire all our efforts," said Maj. Gen. Gary Patton, director of the Pentagon's Sexual Assault Prevention and Response Office.
"I am no stranger to culture change," continued Patton, the first male to serve as SAPRO director after serving as a commander in Iraq and Afghanistan and leading the implementation of the repeal of "don't ask, don't tell."
"How will we know when this culture effect has taken hold?" he asked. "When prevention of sexual assault is as closely scrutinized as … friendly fire," he said. "We are not there yet."
This article has been updated with statements from Jeanne Shaheen.
Before You Go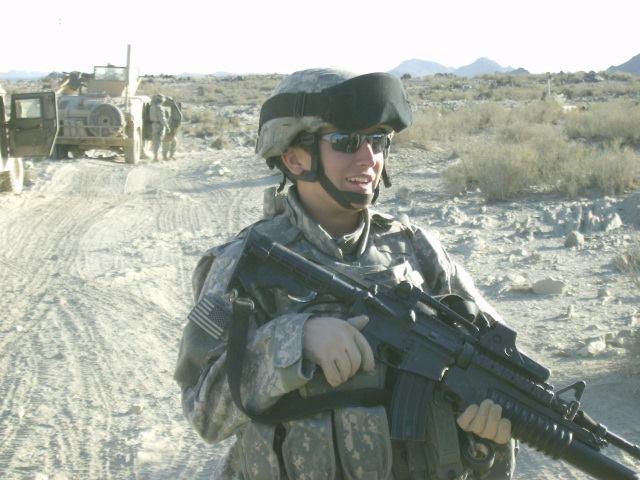 The Faces Of Military Sexual Assault
Popular in the Community