Some 7 million college students will see their borrowing costs double next week after Republicans and Democrats paid little attention to the issue for 11 months, then spent the past month vainly squabbling over a solution.
Senate Democrats on Thursday rallied against a potential bipartisan compromise ahead of Monday's deadline. Republicans ruled out a temporary one-year delay. The White House played both sides in the hopes of avoiding blame for the interest rate hike.
"Students across this country would rather have no deal than a bad deal," said Sen. Jack Reed (D-R.I.).
If the political stalemate holds, during the upcoming school year more than 7 million undergraduates from lower- and middle-income households will take out subsidized Stafford loans that will carry interest rates of 6.8 percent, rather than 3.4 percent. Though the federal government pays the interest while borrowers remain enrolled in school, the increase will lead to an extra $1,000 owed over the typical 10- to 12-year life of the average borrower's loan.
Meanwhile, Bill Dudley, Federal Reserve Bank of New York president, quashed hopes that the Fed may step in to aid existing borrowers, whose cumulative $1.2 trillion in debt risks dampening consumption and impeding economic growth as student debt repayment crowds out household spending and auto and home purchases.
During a news conference, Dudley dismissed claims that the Fed's efforts to reduce borrowing costs have not aided borrowers with student debt and argued that a refinancing scheme was best left to Congress. "I think this is really out of the Fed's purview," Dudley said.
Thursday's events show that policymakers' claims of wanting to help student borrowers may not square with their actions.
The jockeying comes as legislators and policymakers attempt to reduce borrowing costs for millions of current and future students by moving from a system in which Congress sets rates on federal student loans to one in which rates are tied to the U.S. government's cost of borrowing.
Many Democrats want to base student loan interest rates on the government's short-term borrowings, ensuring low rates for students. Republicans and the White House prefer tying student loans to 10-year Treasuries, which carry higher interest rates.
The U.S. government is forecast to record a $51 billion profit this fiscal year from the federal student loan program, according to the nonpartisan Congressional Budget Office. Nearly all new loans for higher education are provided by the government.
Referring to the profit figure as "billions of dollars off the backs of our students," Sen. Angus King (I-Maine) said: "I don't think that's a result that we want."
Earlier this month, the agency estimated that the government would generate $184 billion in profit for loans made from this fiscal year through 2023, not including $15 billion in profit the government booked this year from loans made in previous years. The U.S. government has made nearly $120 billion in profit from student borrowers and their families over the past five fiscal years.
Sen. Elizabeth Warren (D-Mass.), speaking Thursday on behalf of a half-dozen Democratic senators gathered for a Capitol Hill news conference, said: "We here are committed to wringing those profits out of the student loan program." Warren said earlier in the week that it was "time for the government to stop making a profit off our students."
Because of the way the CBO calculates budget figures, any changes in the student loan program that reduce expected future government profit would appear as if they are adding to future budget deficits. Republicans have previously seized on such items to accuse Democrats of wasteful spending, even when the claims are based on little more than budget gimmickry.
While Congress fights it out, the White House is punting.
The Obama administration initially proposed a long-term fix in its 2014 budget that would have tied loan rates to the 10-year Treasury note, and have fixed the rate for the life of each loan. The proposal included no cap on interest rates.
Since then, the White House has seen a bipartisan plan that includes some aspects of its proposal, but almost 40 Democrats in the Senate support the short-term fix put forward by Sens. Reed, Warren, Debbie Stabenow (D-Mich.), Kay Hagan (D-N.C.), Al Franken (D-Minn.), and Tom Harkin (D-Iowa).
The White House is said to be working behind the scenes to drum up support of a long-term proposal that would immediately tie student loan rates to 10-year Treasuries, though it has not publicly chosen to firmly support either of the current Senate proposals.
The six Democrats proposed a one-year delay that would move the rate hike deadline to July 1 of next year, when Congress will be campaigning in advance of November's midterm elections.
A similar two-year delay failed to advance in the Senate during a vote earlier this month, even after the White House expressed support. Senate aides said the new proposal likely would meet a similar fate.
Republicans immediately decried the short-term fix proposal.
"As a result of their obstruction, the Democrat-led Senate will leave town and allow interest rates on some new student loans to increase on Monday," said Mitch McConnell, Senate Republican leader.
Stabenow said the proposal would be voted on July 10. "The White House is completely in support of what we are doing," she added.
Matt Lehrich, White House spokesman, said: "The Senate is working hard to prevent student loan rates from doubling, and will take action in the next few weeks to fix this problem. We are confident they will get there, and that the solution will include retroactive protection for students who borrow after July 1st so that their student loan rates don't double."
Mary Kusler, the chief lobbyist of the National Education Association, the nation's largest teachers union, said she has "no idea" where the White House stands. "They're interested in getting a deal here," she said. She added that the NEA would oppose variable interest rates if caps are kept in place.
The bipartisan deal, struck by Sens. King, Joe Manchin (D-W.Va.), Lamar Alexander (R-Tenn.), Richard Burr (R-N.C.) and Tom Coburn (R-Okla.), would reduce borrowing costs over the short term, but would likely increase them after a few years as the economy improves and interest rates rise.
The group proposes to set rates for undergraduate students at 1.85 percentage points above the yield on 10-year Treasuries, 3.4 percentage points above 10-year Treasuries for Stafford loans taken out by graduate students, and 4.4 percentage points above the 10-year note for PLUS loans, which are used by graduate students and parents of undergraduates who exhaust federal borrowing limits.
The plan resembles Obama's, though the rates are a bit higher.
The bipartisan agreement also faces an uphill climb, particularly after interest rates shot up in recent weeks on speculation that the Fed would soon curb its easy-money policies. The yield on the 10-year Treasury note has jumped to 2.49 percent as of Thursday's close, from 1.66 percent on May 1, according to the Treasury Department.
The situation has split advocacy groups. The Center for American Progress, a left-leaning think tank and advocacy group with a student chapter that often operates in tandem with the administration, has not publicly voiced support for any existing legislative fix -- despite the looming deadline.
"I don't think there's any specific proposal that we've seen offered at this point that we would say is the exact proposal that we would want to see enacted," said David Bergeron, the group's postsecondary education vice president and a former administration official. "There are elements in each of the proposals that have the base for an approach that is most beneficial to students."
Bergeron added that he thinks the administration has changed its views on rate caps after student groups slammed its budget proposal.
Groups such as Young Invincibles and the Public Interest Research Group, though, are rallying students around the short-term extension. "The Manchin plan doesn't get to where we want to go," Lindstrom said. "It violates the principle of first do no harm: it keeps the rate low by jacking up the rate for borrowers within the first several years."
Young Invincibles' policy vice president Rory O'Sullivan said his group expects the doubling of the rate to unleash waves of student advocacy that pushes the Senate to vote for a short-term fix on July 10. "Once members of Congress see that students are faced with rates having to double, which they will be on Monday, members of Congress are going to want to fix it."
Reed asked for patience on Thursday, arguing that the one-year delay would enable lawmakers to devise a better scheme for current and future borrowers.
"It will give us the time and the incentive and I hope the inspiration to look at this whole issue of financial debt and student debt in a comprehensive way, not just tinkering on the edges in terms of rates but looking at refinancing options for example and thinking how we can help students who are already struggling with debt to reduce their debt," Reed said.
He added, "We can not burden future generations with great debt."

Before You Go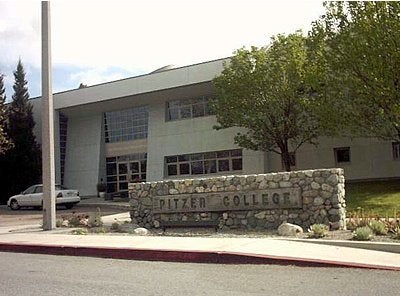 The Most Expensive Colleges
Popular in the Community