The committee heard from accuser Christine Blasey Ford for more than four hours Thursday morning, during which she recounted an allegation that Kavanaugh sexually assaulted her when they were both in high school in the 1980s. Kavanaugh, in his own testimony, vehemently denied the claim, saying in his opening remarks that there had been "a frenzy on the left to come up with something, anything to block my confirmation."
After Friday's vote, the nomination will move to a procedural vote before the full Senate on Saturday morning. It's unclear if Kavanaugh has the 50 votes needed to open debate on the Senate floor on his confirmation.
"What you want to do is destroy this guy's life, hold this seat open and hope you win in 2020," Sen. Lindsey Graham (R-S.C.) said in response to a line of questioning from Sen. Dick Durbin (D-Ill.). "This is the most unethical sham since I've been in politics. And if you really wanted to know the truth, you sure as hell wouldn't have done what you've done to this guy."
President Donald Trump also weighed in within minutes of the hearing's end, tweeting out his support for Kavanaugh and saying the judge's remarks "showed America exactly why I nominated him."
"His testimony was powerful, honest, and riveting," the president wrote. "Democrats' search and destroy strategy is disgraceful and this process has been a total sham and effort to delay, obstruct, and resist. The Senate must vote!"
Democrats used their 5-minute rounds of inquiry Thursday to ask about reports of Kavanaugh's behavior with alcohol in school and his relationship with his friend Mark Judge, whom Blasey said witnessed the alleged assault. He also was repeatedly questioned about whether he'd be willing to request an FBI investigation into Blasey's allegation. Kavanaugh sidestepped those efforts and remained defensive, at times growing outraged in his remarks.
"This whole two-week effort has been a calculated and orchestrated political hit fueled with apparent pent-up anger about President Trump and the 2016 election, fear that has been unfairly stoked about my judicial record," he said in his opening statement. "Revenge on behalf of the Clintons and millions of dollars in money from outside left-wing opposition groups. This is a circus."
Blasey's own remarks and her account of the alleged sexual assault were emotional, but she remained unequivocal in her characterization of the night. Asked how firmly she believed Kavanaugh was the one who attacked her that night, she replied: "One hundred percent."
"Indelible in the hippocampus is the laughter, the uproarious laughter between the two, and their having fun at my expense," Blasey said of Kavanaugh and Judge when responding to a question about her most vivid memory of the encounter. "I was underneath one of them while the two laughed. Two friends having a really good time with one another."
Before You Go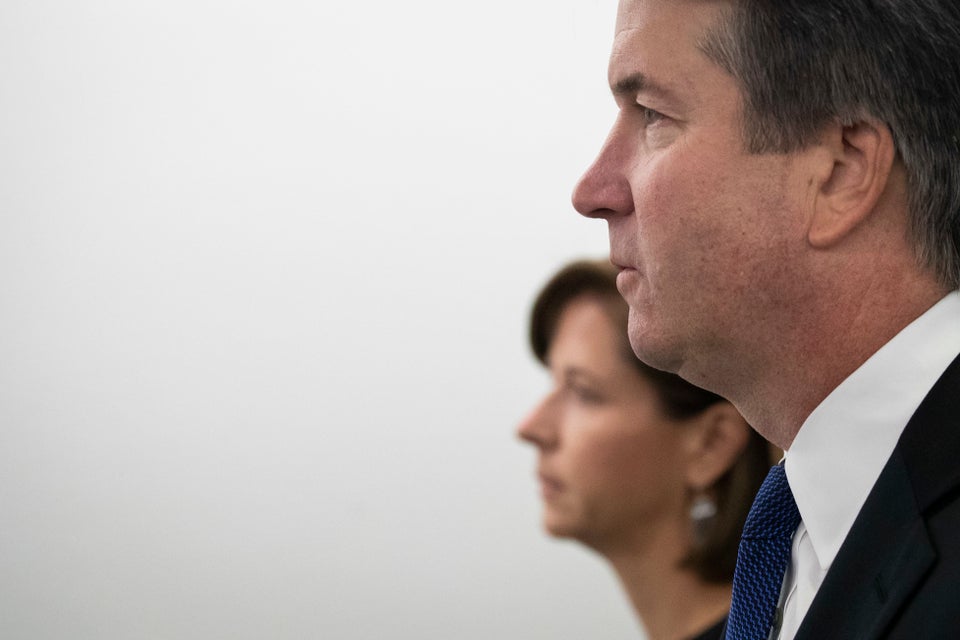 Brett Kavanaugh Testimony
Popular in the Community