After the GOP lawmakers' move effectively ensured Trump's acquittal over the Ukraine scandal, a moderator called Flyboyrob2112 edited the Senate's lengthy page introduction to just read:
The United States Senate was formerly the upper chamber of the United States Congress, which, along with the United States House of Representatives ― the lower chamber ― comprised the legislature of the United States. It died on January 31, 2020, when senators from the Republican Party refused to stand up to a corrupt autocrat calling himself the president of the United States, refusing to hear testimony that said individual blackmailed Ukraine in order to cheat in the 2020 presidential election.
According to the page's revision history, the user changed the text some four times. The mocking copy remained live for around one minute each time, before another user changed it back to its original version.
Check out the edited page here: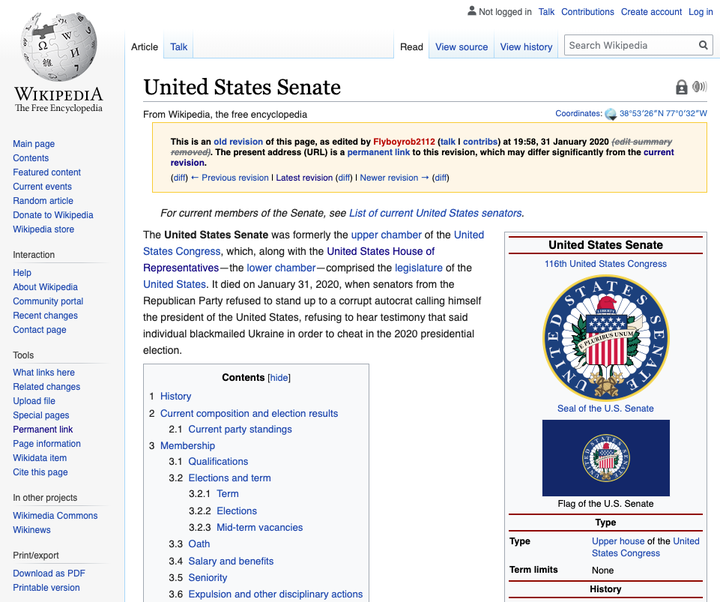 And compare it to the original version here: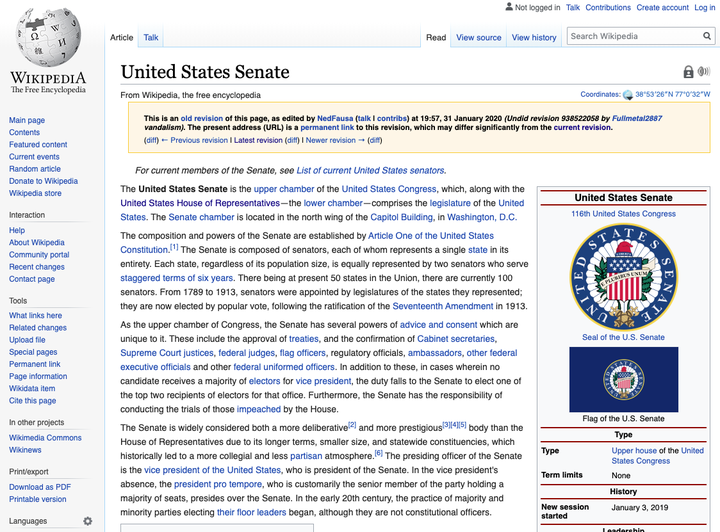 Twitter user Bruce Halperin later claimed credit for the stunt.
Halperin did not immediately return HuffPost's request for further information.
But the prank soon went viral, even catching the attention of former U.S. Attorney Joyce Vance on MSNBC's "Hardball With Chris Matthews."
Popular in the Community