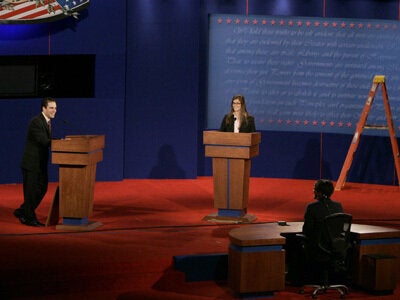 This was Senator Biden's night.
Given the challenges our nation now faces, we need a vice president who can be persuasive with foreign leaders, tough with congress, and relentless in his drive to serve the American people. Tonight, Joe Biden showed why he is the right person for that job.
On question after question, he demonstrated knowledge, careful thought, and a willingness to make hard decisions. And with every answer, he vindicated Senator Obama's judgment and showed why he is considered one of our nation's wisest and most experienced leaders.
He was equally at home with global and local issues, demonstrated an amazing grasp of facts, and gave proof that he is prepared to be a partner who will contribute much as vice-president to solving our nation's problems.
Americans could not help but conclude that any president would be stronger and more confident with Joe Biden by his side.