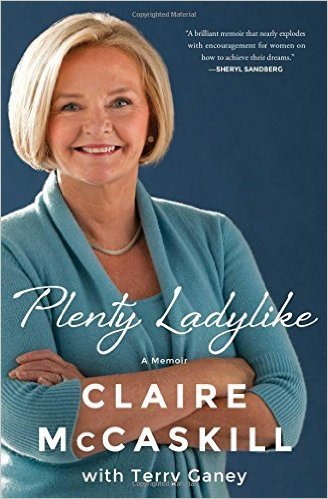 When the second wave of feminists, those of us that grew up in the 80's, dreamed of the first female president, we never imagined the first Madame President would be a woman who only ran for elective office after her husband humiliated her by cheating on her in the Oval Office. The purists among us would have preferred a candidate that wasn't forced to say, "I am not running for my husband's third term." Frankly, we hoped it would be a woman, such as Senator Claire McCaskill of Missouri, who was elected to office in her own right. McCaskill recounts in her delightful memoir, "Plenty Ladylike," the advice one voter gave her before slamming the door in her face during her first campaign for the Missouri House of Representatives in 1982, "You're too young; your hair is too long; you're a girl...Go find yourself a husband".
I was able to catch up with McCaskill, who was the first woman elected to the US Senate from Missouri, while she was at the Free Library of Philadelphia promoting her new memoir. She hopes "Plenty Ladylike" will rally other women to run for office. She noted, "I have gone through every personal thing that you can go through. I was single, then married, had kids, divorced, single mom, remarried, blended family. I talk about the roller coaster of my personal life in the context of my career because I want woman to see that this is all doable. That none of this is a disqualifier. A political career has more flexibility than many jobs that women aspire to in terms of your schedule. Yes, it's demanding but it's not like you have to go to your boss and say can I take off an hour to go see my son in a talent show at middle school. You can just go. You may have to give a speech that weekend when you have to pile the kids in the car and make them go with you."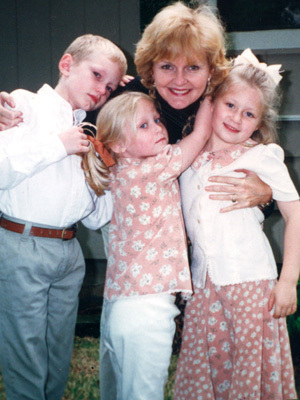 While this might not have been her original intent, the senator's memoir, which candidly discusses the sexism in politics that she experienced, potentially nudges the next generation of women to embrace the label of feminist. Many forget the current political correct environment is a recent development so fragile that it could be eviscerated by a President Trump. She recalls that a spokesman for the State Republican party wrote on his website, "State Auditor McCaskill lets the Democrats parade her around like a cheap hooker". Other time, the Speaker of the Missouri House of Representives asked, "Did you bring your kneepads" when she asked for help with passage of a bill.
The senator didn't intend her chapter on her 2012 campaign against her Republican opponent Todd Akin as a victory lap. She hopes it will get young women really comfortable with their ambition. She said, "That it is okay to own ambition; to be hyper strategic and to take big risks. There is still a tendency of women to opt for the secure path as opposed to the more dangerous path which might get them much further."
"Plenty Ladylike" is a warts and all memoir that provides a walk down memory lane of the bad old days of rampant sexism. It is equally a story about triumph. While McCaskill admits to crying at some of the insults hurled at her, she, for the most part, let them fuel her rise to the US Senate.
Calling all HuffPost superfans!
Sign up for membership to become a founding member and help shape HuffPost's next chapter