* Vitter: too many BP contracts going to European firms
* Says BP promised to "make this right" after the 2010 spill
* Asks BP to give a Louisiana contractor "priority"
WASHINGTON, Dec 13 (Reuters) - BP Plc should hire more Louisiana companies to work on its project to expand an oil platform to show the oil company meant what it said in advertisements pledging to "make this right" for the state after the 2010 Gulf oil spill, U.S. Senator David Vitter said on Thursday.
The Louisiana senator's letter, to be sent on Thursday to Lamar McKay, head of BP's U.S. operations, refers several times to the "make this right" slogan used in advertisements in which BP pledged to restore the Gulf Coast after the worst U.S. offshore oil spill.
Vitter said too many of the contracts awarded so far for BP's "Mad Dog Phase 2" offshore project in the Gulf of Mexico have gone to Finnish, Dutch and British companies, while Louisiana companies are still trying to recover from the impact of BP's Deepwater Horizon disaster.
The London-based oil company's actions don't match its vow in the wake of the disaster to "make this right," said Vitter, soon to be the top Republican on the Senate Environment and Public Works Committee.
"Apparently, you're very keen on 'making this right' -- in Europe," Vitter said in the scathing letter, obtained by Reuters.
The U.S. government recently suspended BP from new federal contracts, including oil leases, after the company agreed to pay $4.5 billion in penalties related to the 2010 oil spill.
That settlement included a record large criminal fine related to the 11 workers who died in the disaster, and penalties for lying to Congress.
BP also has been fighting the U.S. government and Gulf Coast states over billions of dollars in potential civil liabilities for the spill's environmental damage. A hearing on those issues is slated for February.
Vitter said the Mad Dog project could be the largest fabrication project in the state in a decade, and holds the potential for 2,000 craft and professional jobs for the coast.
"Accordingly, if BP truly wants to 'make this right,' I ask very specifically that an existing Louisiana contractor be given priority consideration for this project," Vitter said.
"This work could easily be performed in Louisiana at the highest level of quality and at an extremely competitive price," he said.
Vitter also criticized BP for ads in the state "celebrating" a $1 billion agreement to fund environmental restoration when "only a fraction" of the money has been spent so far.

Before You Go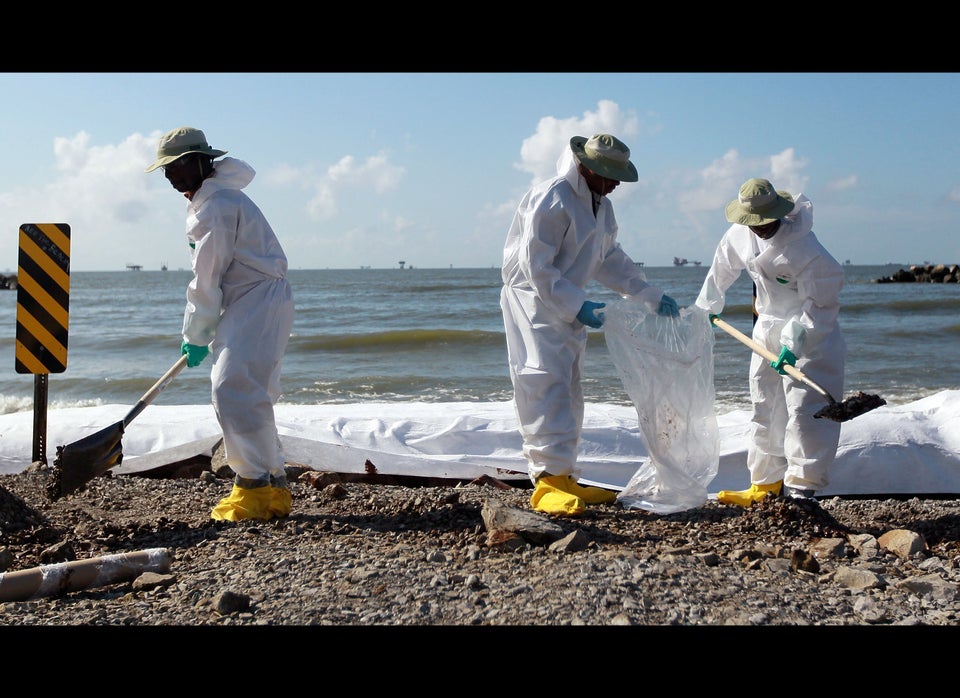 Gulf Oil Spill-- Looking Back
Popular in the Community