In the wake of the deadliest mass shooting in modern U.S. history, Americans have once again found themselves embroiled in debate over gun control.
At least 59 people were killed and over 500 wounded when a gunman opened fire at the Route 91 Harvest Festival in Las Vegas, Nevada on Sunday evening. The suspect, Stephen Paddock, was later found dead in his hotel room.
The tragedy spurred some leaders to call for increased gun control measures. But one politician who isn't budging in his stance on gun laws is Sen. John Kennedy (R-La.), who compared alleged discrimination against gun owners to Islamophobia in his argument against restricting gun sales.
"When an Islamic terrorist blows up a school with kids in it, we are told not to judge all Muslims by the acts of a few. And I agree with that," he told TIME. "So why do we want to judge all 80 million gun owners in America because of the acts of one perverted idiot? I don't know what else to call him."
President Donald Trump repeatedly used terror attacks to stoke Islamophobia during his campaign. After the 2016 Pulse nightclub massacre in Orlando, Florida, carried out by a gunman who had pledged allegiance to the self-described Islamic State, Trump leveraged the attack to promote his campaign proposal to ban Muslims from the United States.
He also criticized then-candidate Hillary Clinton for defending Muslims and urging greater gun safety measures. "She wants to take away American's guns and then admit the very people who want to slaughter us," Trump said in a speech after the Orlando shooting.
"I think criminals obey gun laws like politicians keep promises," he said on Monday. "And I just hate to see this issue politicized. I don't know why bad things happen to good people, but they do in this world, and what happened in Las Vegas was terrible. But we can't legislate away every problem in the world."
Sen. Chris Murphy (D-Conn.), who has advocated for stricter gun control since the Sandy Hook massacre shook his state in 2012, blasted leaders who offered their prayers but no solutions.
"The thoughts and prayers of politicians are cruelly hollow if they are paired with continued legislative indifference," he said in a statement. "It's time for Congress to get off its ass and do something."
Americans are as divided as Congress along partisan lines when it comes to gun control. A June HuffPost/YouGov survey found that Democrats were 45 points likelier than Republicans to consider gun violence a very serious problem, and 43 points likelier than Republicans to believe stricter gun laws would reduce the number of shootings in the U.S.
Before You Go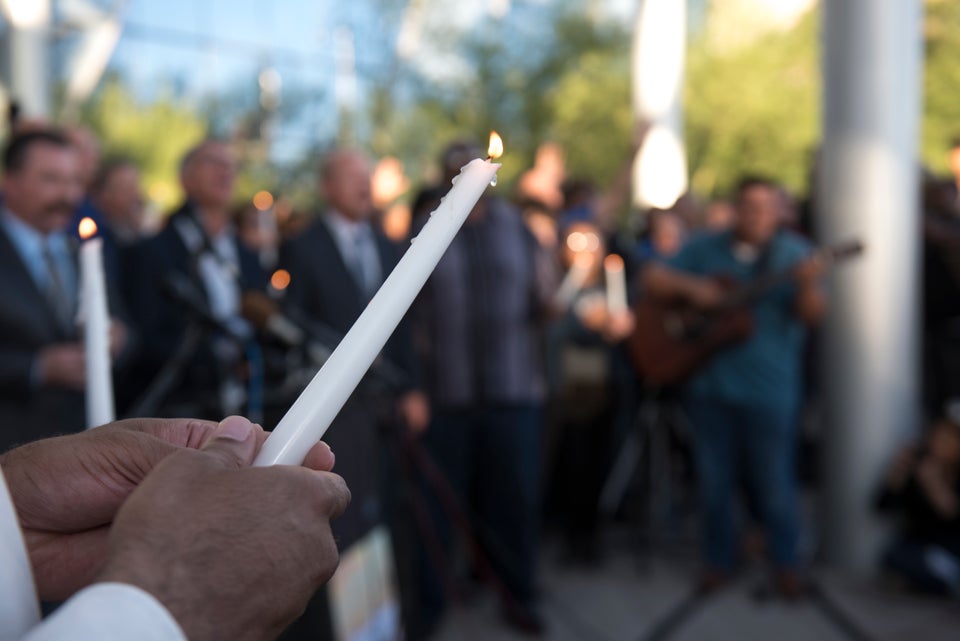 Las Vegas Vigils
Popular in the Community