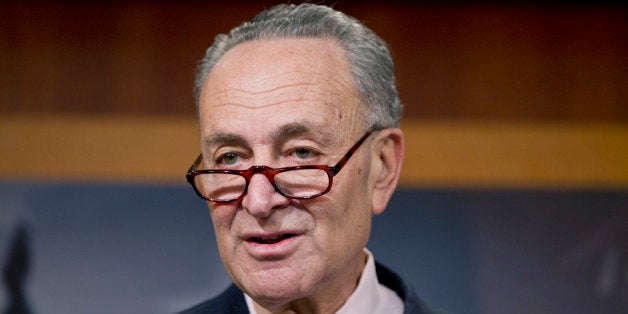 The senator is apparently willing to trade the low fares that have made flying more accessible for higher fares and more comfort for people who can afford to pay for it. In other words, throw Grandma under the bus (or on the bus) since she may not be able to afford to visit the grandkids this year.
Further, in asking that the FAA regulate seat size, Mr. Schumer mis-understands the role of the regulator. It's the FAA's job to ensure safety, not comfort.
These same airlines offer larger seats (or more legroom) for passengers willing to pay for it, which the Senator also doesn't like. It's just plain unfair that a person gets charged for extra inches that were once standard.", he says. But why is that unfair? In every industry, better service and better products cost more. Even Bernie Sanders (I don't think) talks about "airline equality" as a constitutional right.
The airline industry group, Airlines for America, rightly opposes the idea. The group notes that the FAA should regulate seat size for safety, but should not substitute its judgments for market forces on what people are willing to pay.
Mr. Schumer is known for his anti-aviation rhetoric (he has fought the small businesses operating helicopters and seaplanes serving Manhattan, called for restricting aviation over the Hudson River, gone after airline websites, ramped up regulations on drones, and on and on). And he's perfected the Sunday morning news conference, where he denounces this or that in order to get a quick soundbite on the evening news.
If the seat size is a safety issue, by all means the FAA needs to fix it. But if not, then it's your job (consumers) to make the airlines pay -- by flying on better, more comfortable carriers. They're all out there. So before you put your butt in a specific airline seat, let your fingers do the walking and find a better one.
REAL LIFE. REAL NEWS. REAL VOICES.
Help us tell more of the stories that matter from voices that too often remain unheard.