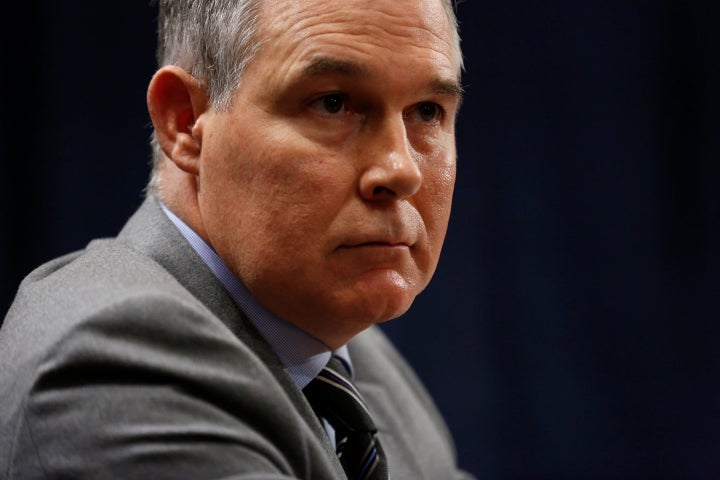 HuffPost first reported that EPA leadership was considering undoing age requirements put in place in 2015 to protect minors working in agriculture and other industries. Those rules required workers to be at least 18 years old if they are going to handle pesticides on farms or get certified to work with "restricted use" pesticides, such as arsenic and methyl bromide. RUPs, as they are known, are not sold to the general public because of how toxic they are.
The EPA issued two notices in the Federal Register late last year indicating it might lower or do away with the age requirements implemented under former President Barack Obama. Public health groups including the American Academy of Pediatrics had called for the restrictions, pointing out that young teenagers aren't mentally and emotionally sophisticated enough to evaluate the long-term risks of handling chemicals that could affect brain development.
Many of the young workers on farms are also migrants who speak little English and may not understand their rights.
In their letter, the 27 Democrats and one independent said "the lives of children and families across the country are at stake."
"These rules protect not only the workers that handle and are exposed to the pesticides, but also areas around agricultural land and the children who may incidentally come in contact with the pesticides," they wrote.
According to disclosure records, the American Farm Bureau lobbied Trump's EPA on the rules after Obama's EPA finalized them, suggesting they weren't happy with the tighter regulations. Supporters of the age restrictions told HuffPost in January that growers probably want to remove them because work performed by minors tends to be cheaper than work done by adults. (The immediate family members of farm owners are already exempted from the rules so that children could still use pesticides on family farms.)
So far, the Trump administration has repealed or stalled a host of workplace protections at the behest of employers, and the EPA has been one of the most aggressive agencies in wiping away Obama-era regulations. Before he came to run the agency, Pruitt sued the EPA 13 times as attorney general of Oklahoma.
"I think that there's a pretty strong likelihood that if the minimum age is eliminated or lowered, there will be more people getting sick," William Jordan, a former EPA official who worked on developing the tighter pesticide rules, previously told HuffPost.
In addition to the age minimums, regulators are also considering scrapping what's known as the "right to know" provision of the pesticide rule. That stipulation guarantees that a farmworker can designate a third party, such as a lawyer, to obtain information from the grower about what chemicals the worker has been exposed to. Supporters of that provision suspect the farm lobby wants it scuttled to avoid litigation.
Popular in the Community