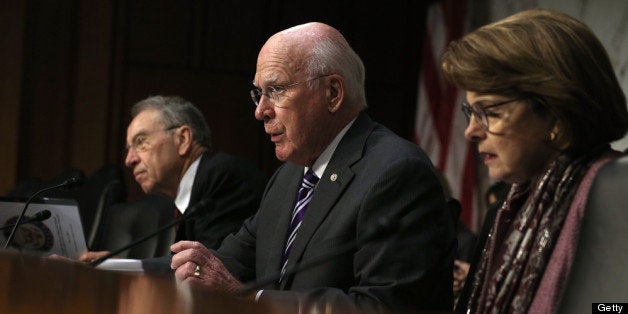 In the wake of the many different scandals surrounding the government's surveillance of journalists, senators are attempting to craft a new federal shield law that would ramp up some of the protections for reporters. But, as McClatchy reported on Thursday night, the politicians have hit a bit of a snag: they can't agree on who is a journalist and who isn't.
It's an especially important question in the digital age, when "personal brands" are all the rage, and journalists can thrive without being attached to any particular news organization. The issue of who falls into the camp--and is thus deserving of the "journalist" label and any increased rights that come with it--surfaced recently when the Justice Department issued new guidelines for the surveillance of the press. Critics of the revised rules argued that they were heavily skewed towards "legacy" media outlets, leaving independent, freelance journalists and bloggers out in the cold.
McClatchy sat in on a hearing of the Senate Judiciary Committee, where senators argued about who, exactly, they were trying to help:
Sen. Dianne Feinstein, D-Calif., wondered whether it could be used to provide protections to employees of WikiLeaks, an organization that allows anonymous sources to leak information to the public.

"I'm concerned this would provide special privilege to those who are not reporters at all," she said.

Feinstein suggested that the definition comprise only journalists who make salaries, saying it should be applied just to "real reporters." The sponsor of the bill, Sen. Charles Schumer, D-N.Y., was against that idea, since there are bloggers and others in the Internet age who don't necessarily receive salaries.

"The world has changed. We're very careful in this bill to distinguish journalists from those who shouldn't be protected, WikiLeaks and all those, and we've ensured that," Schumer said. "But there are people who write and do real journalism, in different ways than we're used to. They should not be excluded from this bill."
Feinstein has put her money where her mouth is, co-sponsoring an amendment to the bill that, in the Associated Press's words, would "narrow the definition of what a journalist is."
CLARIFICATION: An earlier version of McClatchy's article, which we cited here, incorrectly attributed comments by Sen. Dianne Feinstein, D-Calif., to Sen. Amy Klobuchar, D-Minn.
Related
Before You Go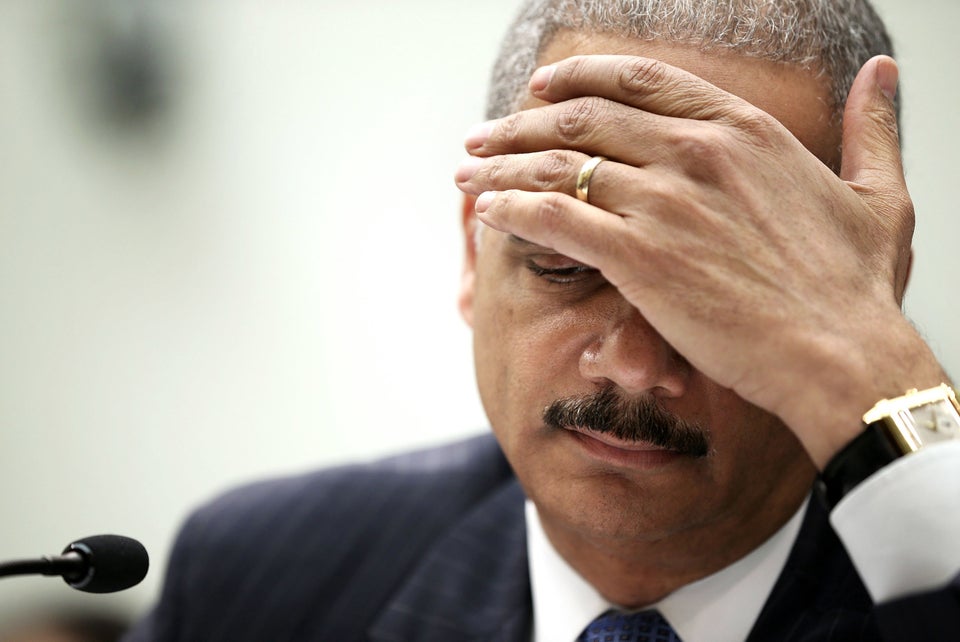 Sad Eric Holder
Popular in the Community