Only 47 senators attended a closed-door briefing on the National Security Agency's surveillance programs Thursday.
More than half of the 100 United States senators opted out of a meeting with Director of National Intelligence James Clapper, NSA Director Keith Alexander and other officials. A Senate aide confirmed the number of senators in attendance at the briefing to The Huffington Post.
Sen. Dianne Feinstein (D-Calif.), who chairs the Senate Intelligence Committee, was frustrated by the lack of attendance, according to The Hill:
The exodus of colleagues exasperated Senate Intelligence Committee Chairwoman Dianne Feinstein (D-Calif.), who spent a grueling week answering colleagues' and media questions about the program.

"It's hard to get this story out. Even now we have this big briefing — we've got Alexander, we've got the FBI, we've got the Justice Department, we have the FISA Court there, we have Clapper there — and people are leaving," she said.
Senate Majority Leader Harry Reid (D-Nev.) made a point of recessing the Senate for an hour on Thursday, saying it was so no one would have an excuse for missing the briefing. On Tuesday, Reid criticized lawmakers who claim they had not been briefed on the NSA's surveillance programs, saying it's their own fault if they didn't know.
"For senators to complain that, 'I didn't know this was happening,' we've had many, many meetings that have been both classified and unclassified that members have been invited to," Reid told reporters.
Mike McAuliff contributed to this report.
Before You Go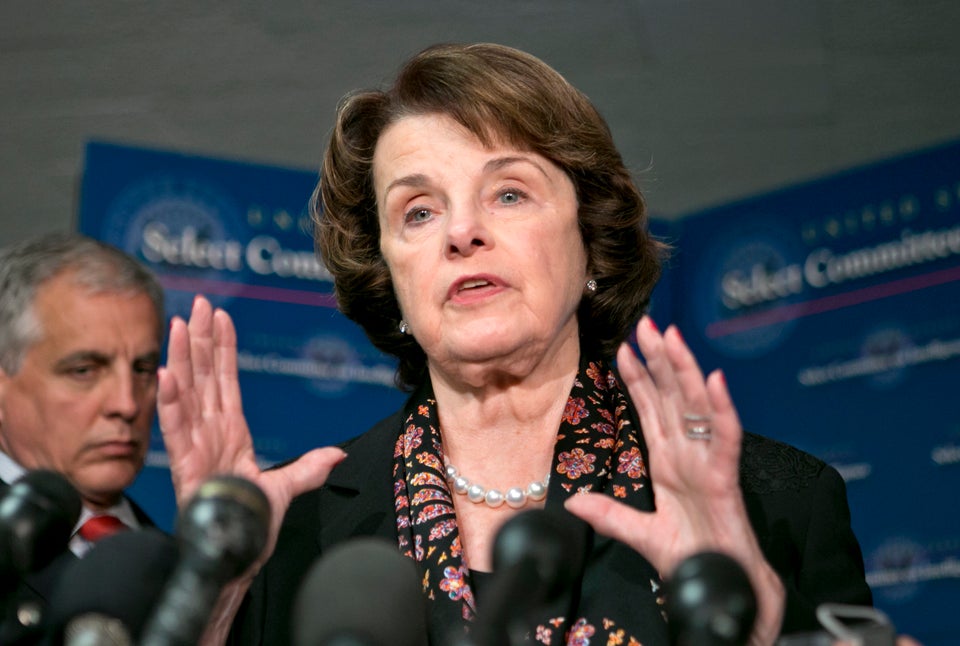 Politicians React To NSA Collecting Phone Records
Popular in the Community