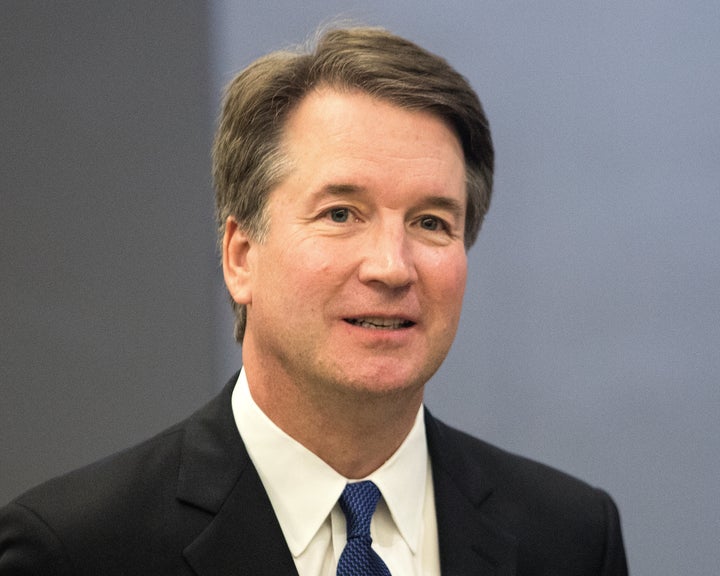 Several senators are urging their colleagues to delay considering Brett Kavanaugh's nomination to the Supreme Court after the guilty outcomes in cases against President Donald Trump's campaign chairman and personal attorney.
Sen. Mazie Hirono (D-Hawaii), in a letter to the Senate Judiciary Committee on Wednesday, called Kavanaugh's nomination a strategic move by Trump to save his own skin should he find himself in legal trouble.
"As I and others have said many times in the last two years, these are not normal times. And these are certainly not the times for this Committee to consider a Supreme Court nominee of this President, especially a nominee who thinks the President should be immune from investigation," she said.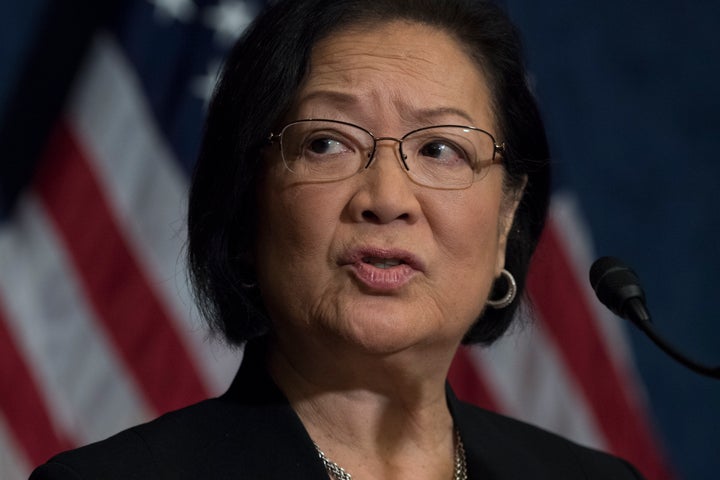 On Monday a jury found Trump's former campaign chairman Paul Manafort guilty of eight federal tax and bank fraud charges. Also that day, Trump's former personal lawyer Michael Cohen pleaded guilty to eight financial charges in a separate federal case. Cohen admitted that he illegally interfered in the 2016 election at the direction of the president.
"For so many reasons it is not the time," Hirono said of considering Kavanaugh's nomination. "I will also be cancelling my meeting with Judge Kavanaugh. This President, who is an unindicted co-conspirator in a criminal matter, does not deserve the courtesy of a meeting with his nominee — purposely selected to protect, as we say in Hawaii, his own okole."
Sen. Ed Markey (D-Mass.) also said he will no longer be meeting with Kavanaugh. "He has been nominated by someone implicated, and all but named as a co-conspirator, in federal crimes," Markey tweeted. "His nomination is tainted and should be considered illegitimate."
Sen. Jeanne Shaheen (D-N.H.) and Senate Minority Leader Chuck Schumer (N.Y.), who met privately with Kavanaugh on Tuesday with four other Democrats, also called for a postponement of Kavanaugh's confirmation hearing.
"Kavanaugh has been nominated for a lifetime appointment to the Supreme Court and would rule on any such case pertaining to the President. The Senate needs to fulfill its constitutional responsibilities and fully vet this nomination," she said in a tweet.
"Kavanaugh's refusal to say a president should comply with a duly issued subpoena and Michael Cohen's implication of the president in a federal crime makes the danger of Brett Kavanaugh's nomination to the Supreme Court abundantly clear," Schumer said. "At the very least, the very least, it is unseemly for the president of the United States to be picking a Supreme Court justice who could soon be, effectively, a juror in a case involving the president himself."
White House press secretary Sarah Huckabee Sanders, responding to concerns about Kavanaugh's nomination on Wednesday, said the hearing will go on.
"This is a desperate and a pathetic attempt by Democrats to obstruct a very highly qualified nominee," she said during a White House briefing in which she repeatedly stated that the president "has done nothing wrong and there are no charges against him."
"The hearing date has been set for Sept. 4 and Judge Kavanaugh will be there," she said.
This story has been updated to include remarks from Sarah Huckabee Sanders.
Calling all HuffPost superfans!
Sign up for membership to become a founding member and help shape HuffPost's next chapter